Felt play food is a good project, even for beginning sewers, and the end products are so sweet and encourage hours of fantastic creative play.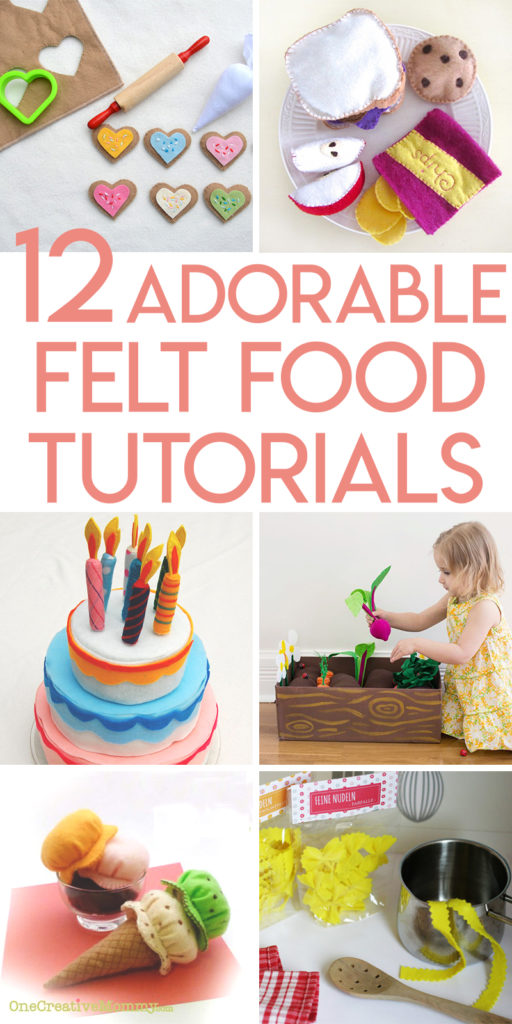 1. Source: Imagine Our Life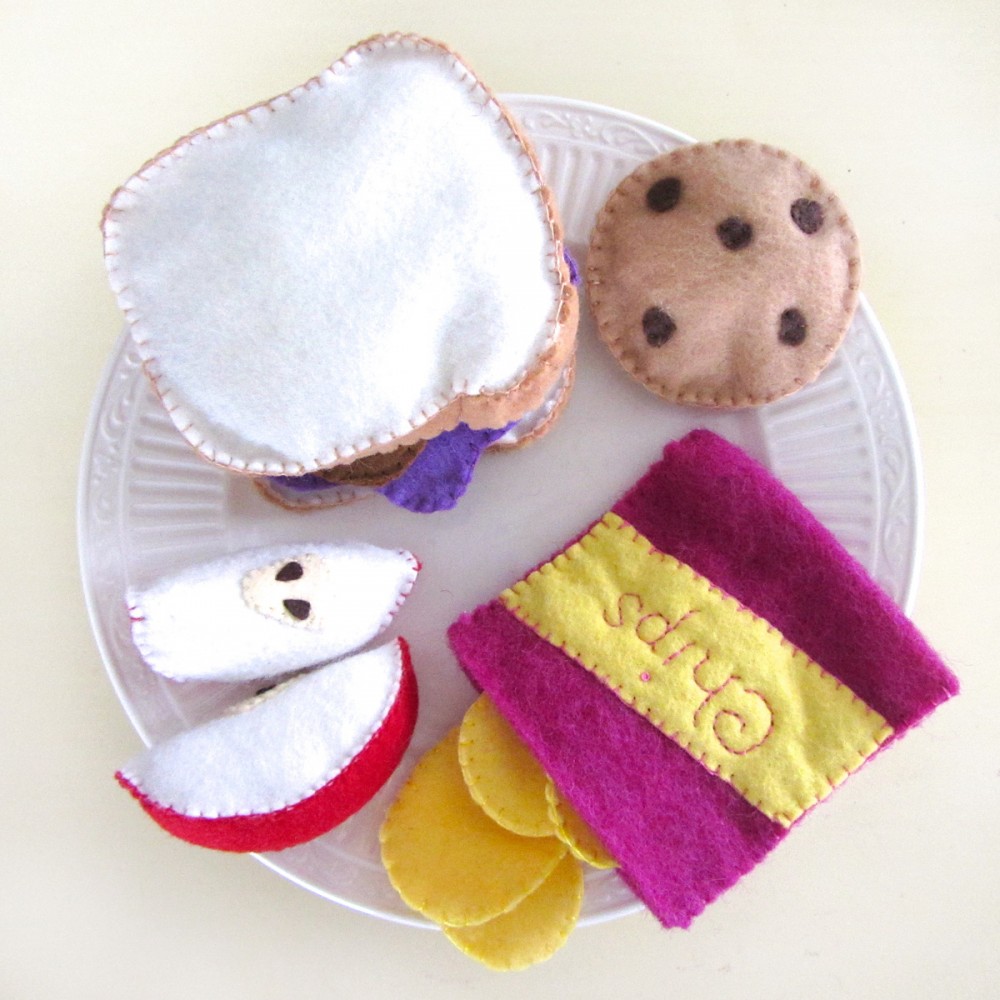 It's lunchtime!  And with this pattern for a felt sandwich and other lunch foods, your (imaginary) hunger will surely be satisfied.
2. Source: Ikat Bag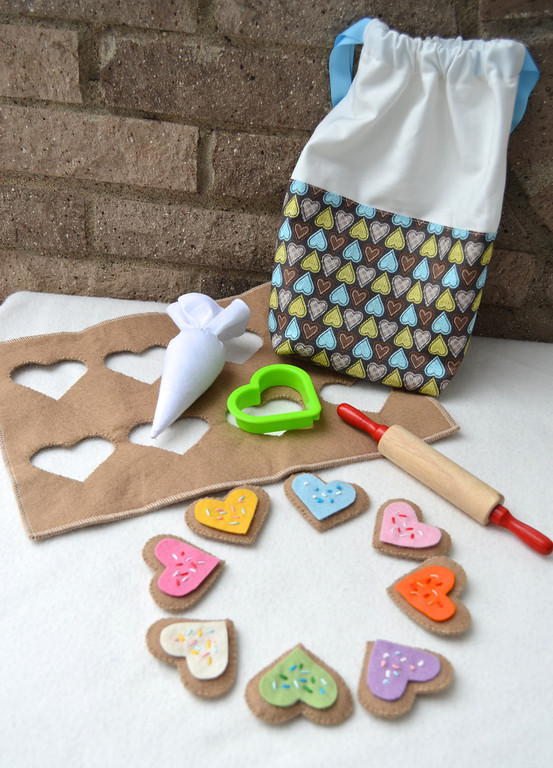 Have a little baker in your life?  Isn't this felt cookie decorating kit the cutest thing you've ever seen?
3. Source: A Beautiful Mess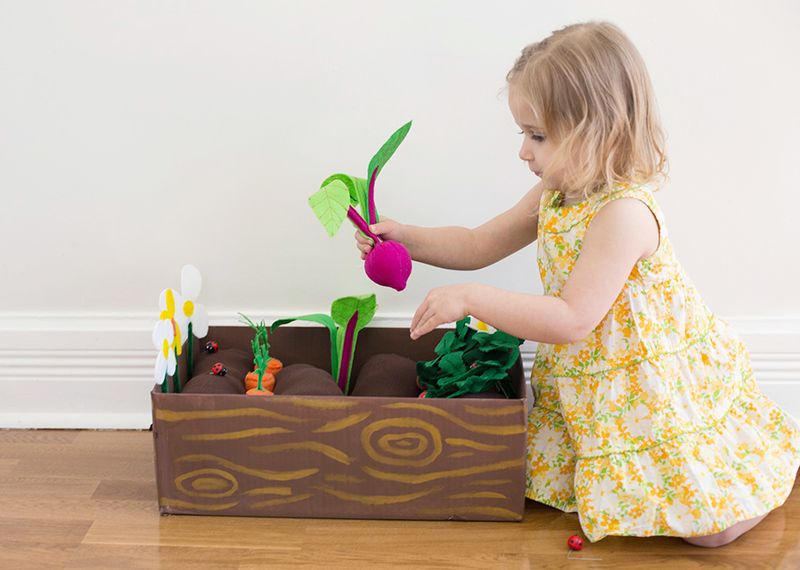 Our local fabulous children's museum has a garden planting station a bit like this.  My girls always adored it.  Now you can make your very own DIY felt garden to plant with felt vegetables and flowers.
4. Source: Ikat Bag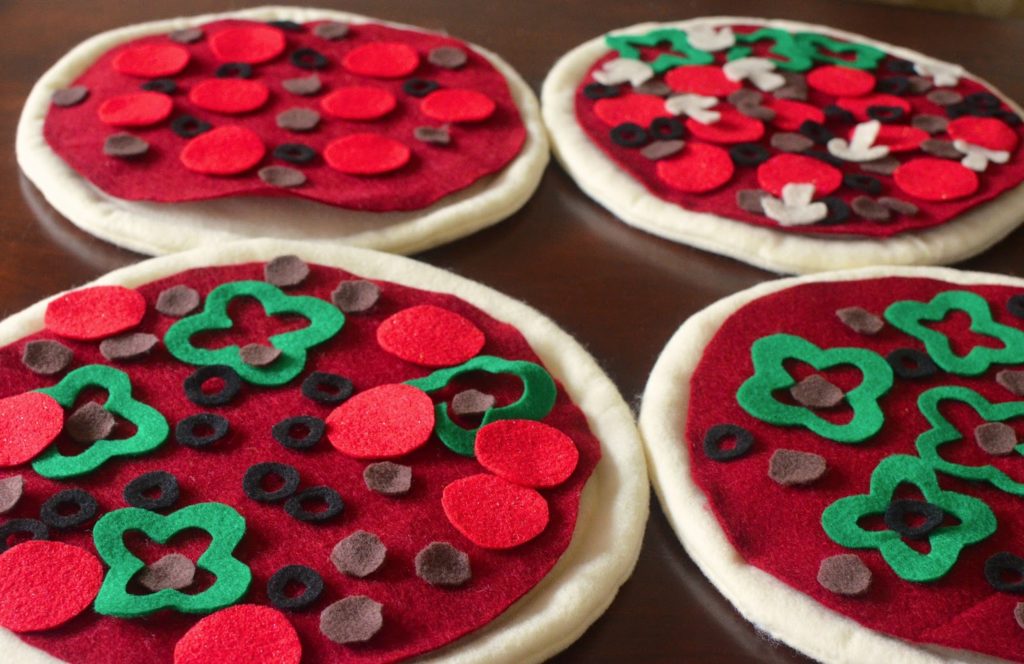 Kids love to take orders and run a play pizza restaurant with these felt pizza ingredients.  Check out the cardboard pizza oven in the post, too!
5. Source: Apple Green Cottage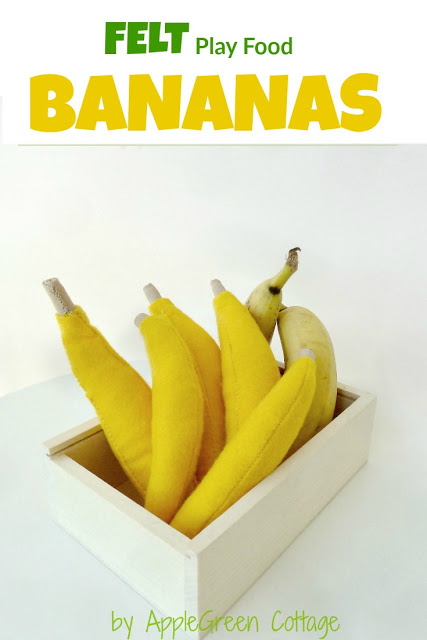 Every play kitchen needs fruits and vegetables, so whip up some bananas with this tutorial.
6. Source: Limma Land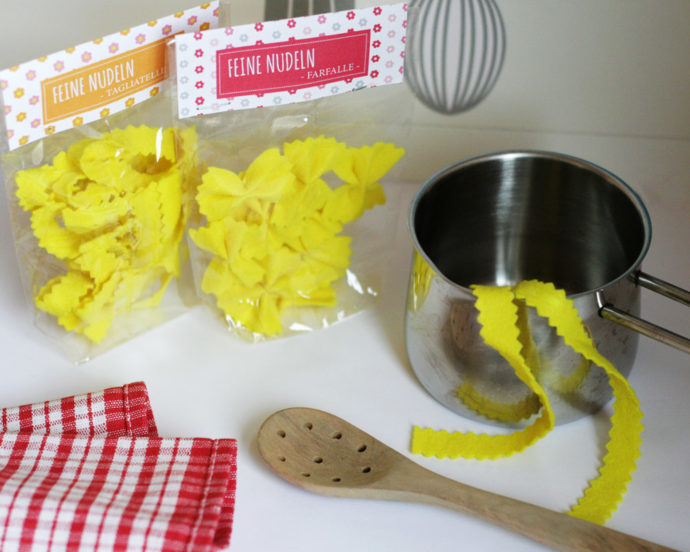 Perhaps pasta is your little chef's favorite dish.  Make these felt noodles with almost no sewing involved (and you could use a hot glue gun instead of the small bit of sewing there is).
7. Source: Pieces by Polly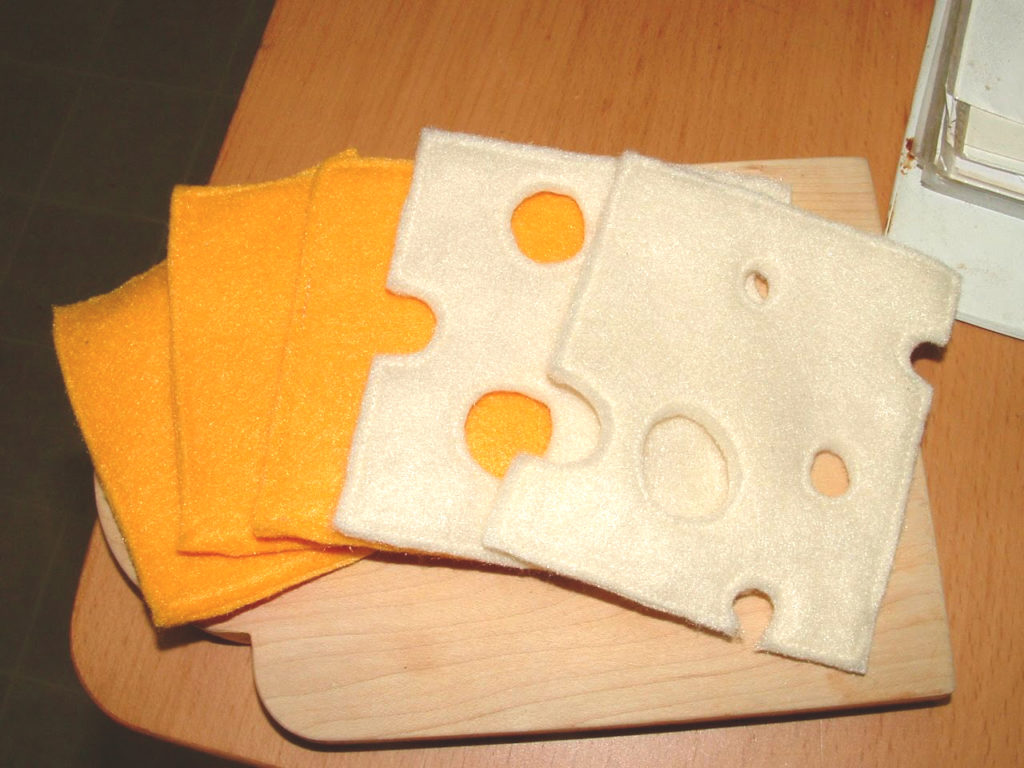 Felt cheese!  I love those slices of felt Swiss cheese so much.
8. Source: Bread and Buttons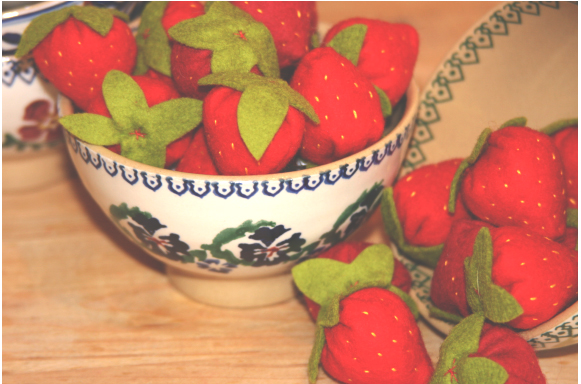 Forget the kids, I want a bowl of felt strawberries for myself.
9. Source: Lia Griffith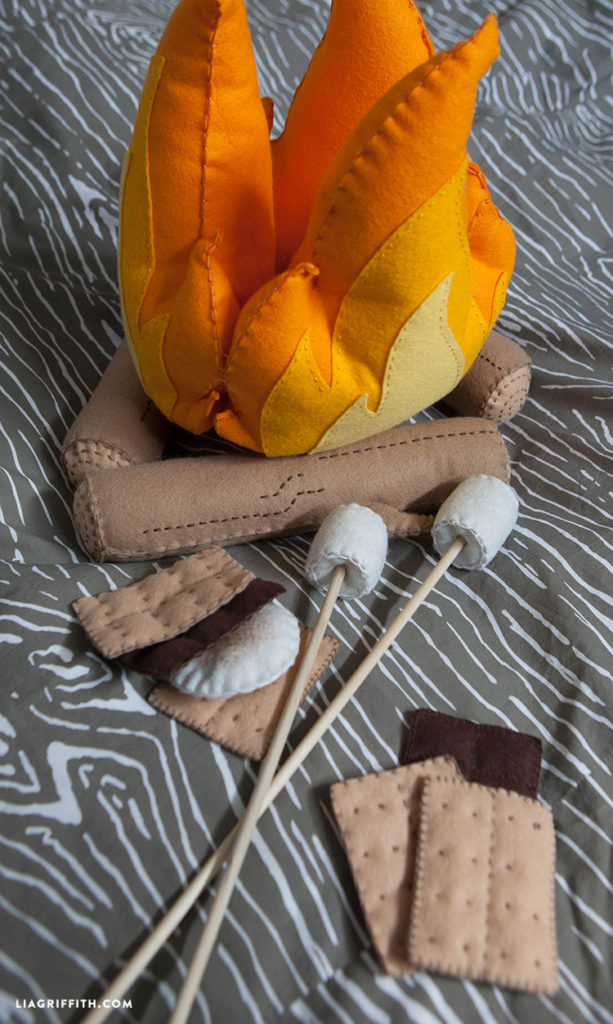 I love this felt s'mores play set so much!
10. Source: One Creative Mommy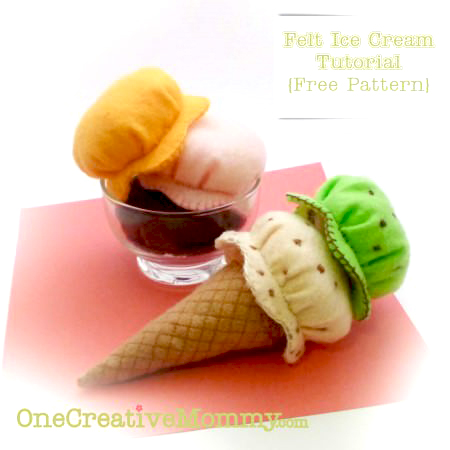 Imagine all the hours of creative play to be had with this felt ice cream cone play set.
11. Source: Ikat Bag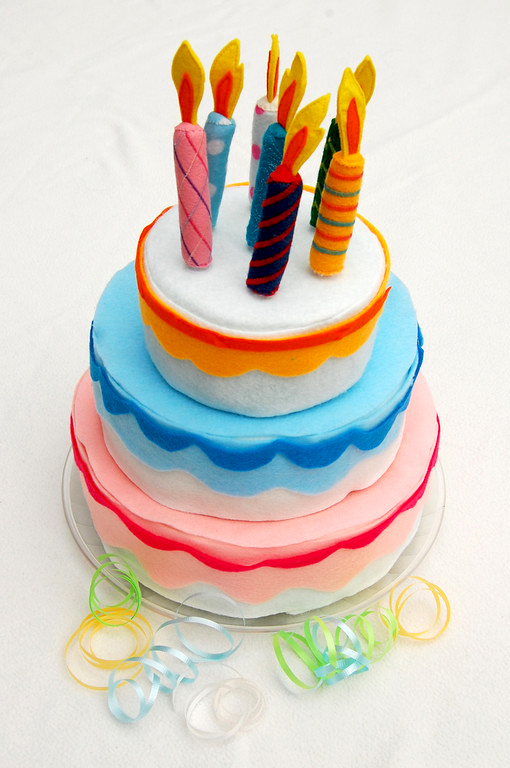 Make this felt cake for your little baker to decorate again and again, in endless variations.
12. Source: Ume Crafts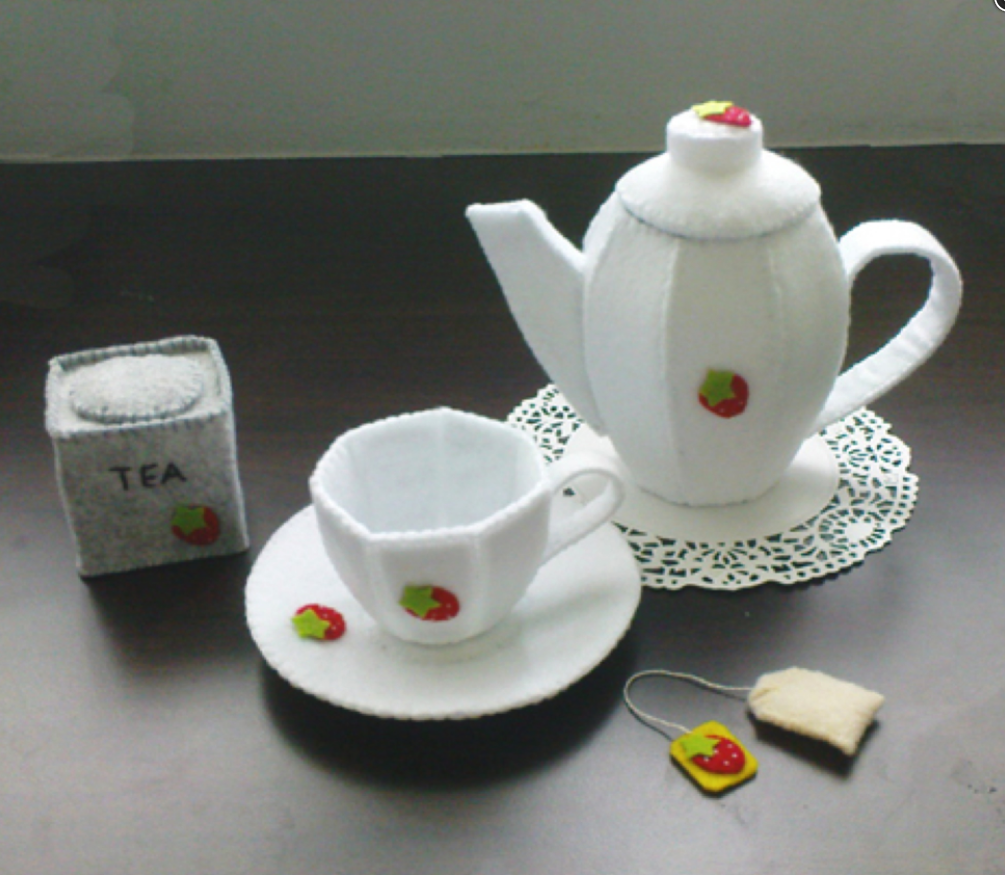 If you're going to make all these fine felt foods, why not make a felt tea set, too, and have a whole felt tea party?