Harry Potter makes everything more magical–especially Christmas!  Here are 13 spellbinding crafts for you to try.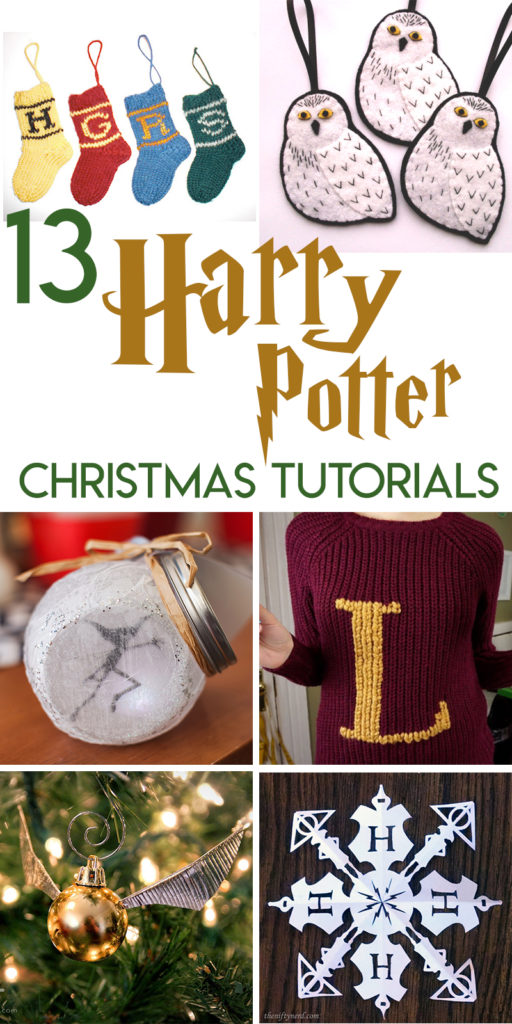 1.  Source: Ravelry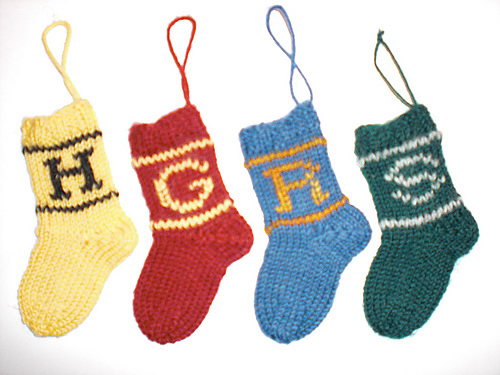 How cute are these knit Harry Potter stocking Christmas ornaments?
2. Source:  Sowdering About
Woah, it's a Harry Potter Marauder's Map Christmas tree skirt tutorial!
3. Source: Do it Yourself Divas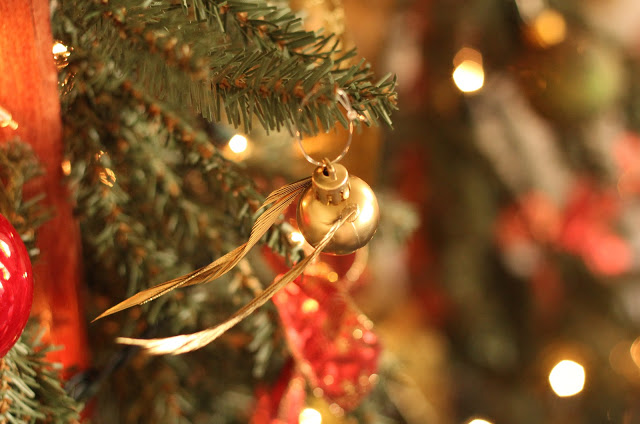 These Harry Potter golden snitch Christmas ornaments look so easy to make with this tutorial.
4. Source: Epbot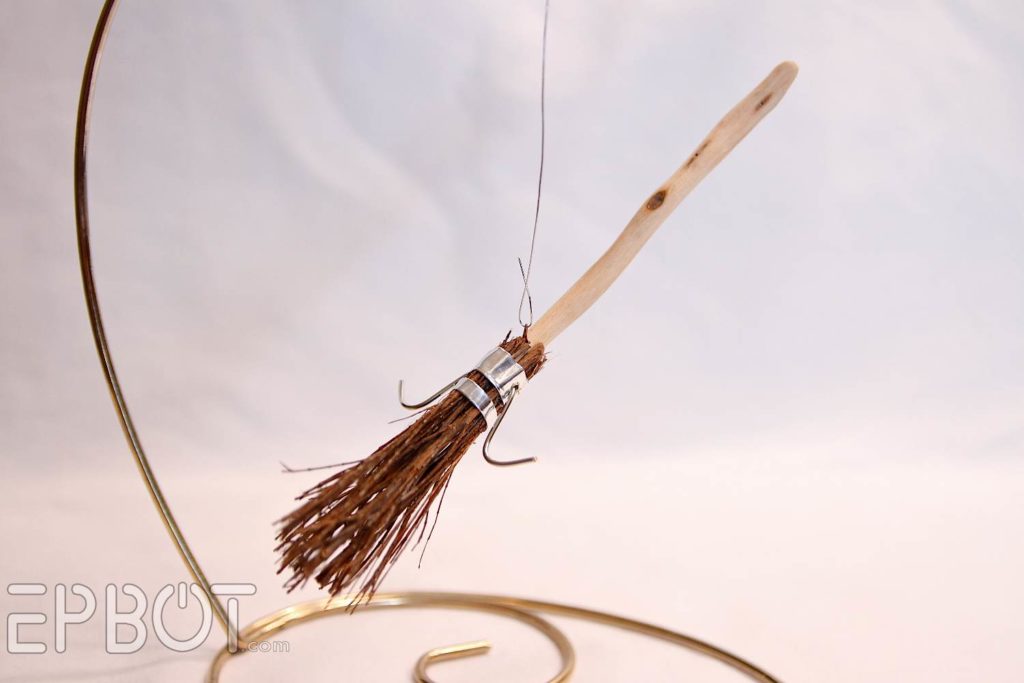 How perfect is this Harry Potter quidditch broom Christmas ornament tutorial? Epbot is my favorite place to go for awesome geeky crafts.
5. Source:  Popsugar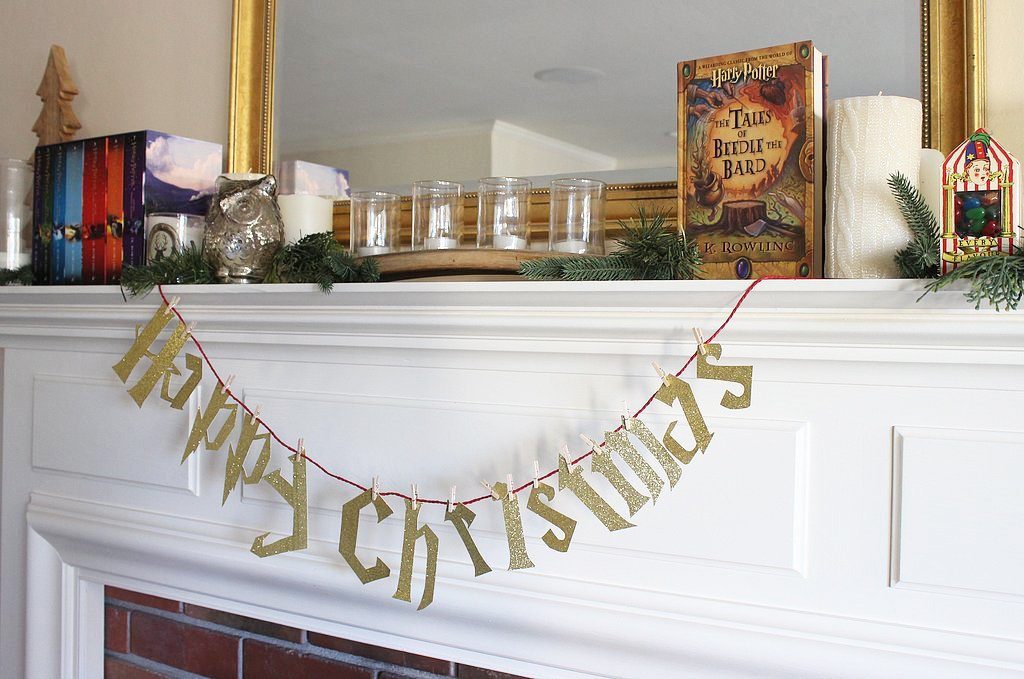 This tutorial for a Harry Potter Happy Christmas banner is completely doable, and charming.
6. Source: The Sits Girls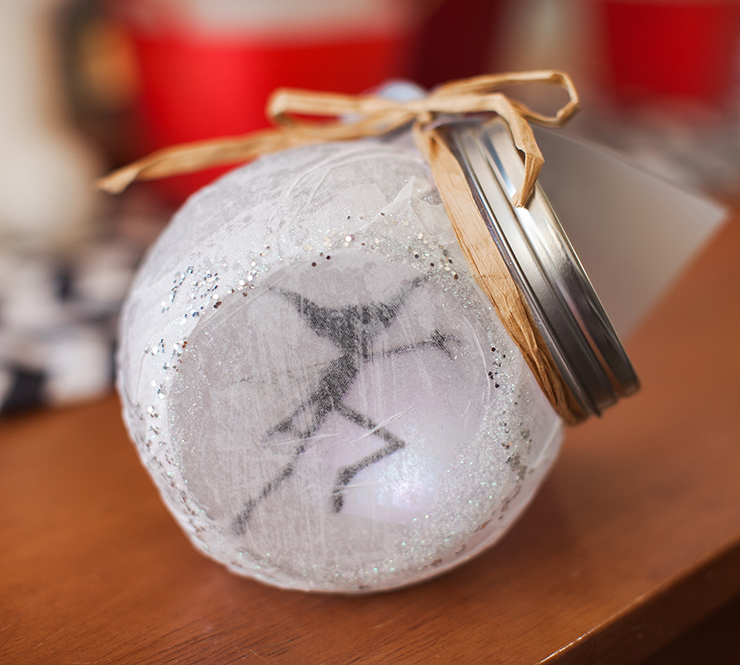 This is actually a Cornish pixie (aka Cornish piskie) glowing lantern tutorial, but it would make the most amazing Harry Potter Christmas tree ornament, too!
7. Source: Kitchen Counter Chronicle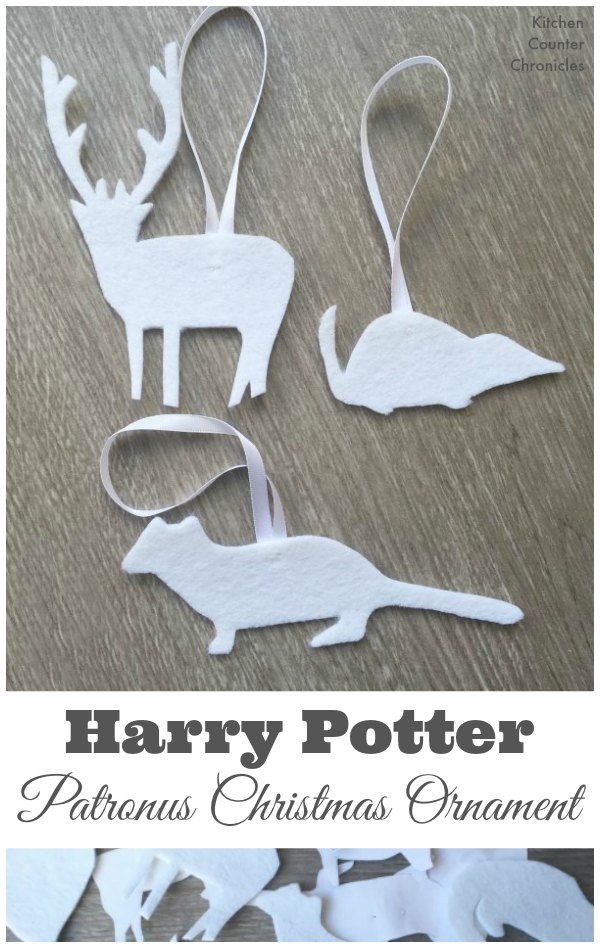 These Harry Potter Patronus charm Christmas ornaments made from felt would be a charming, easy addition to any Harry Potter themed Christmas tree.
8. Source: The Nifty Nerd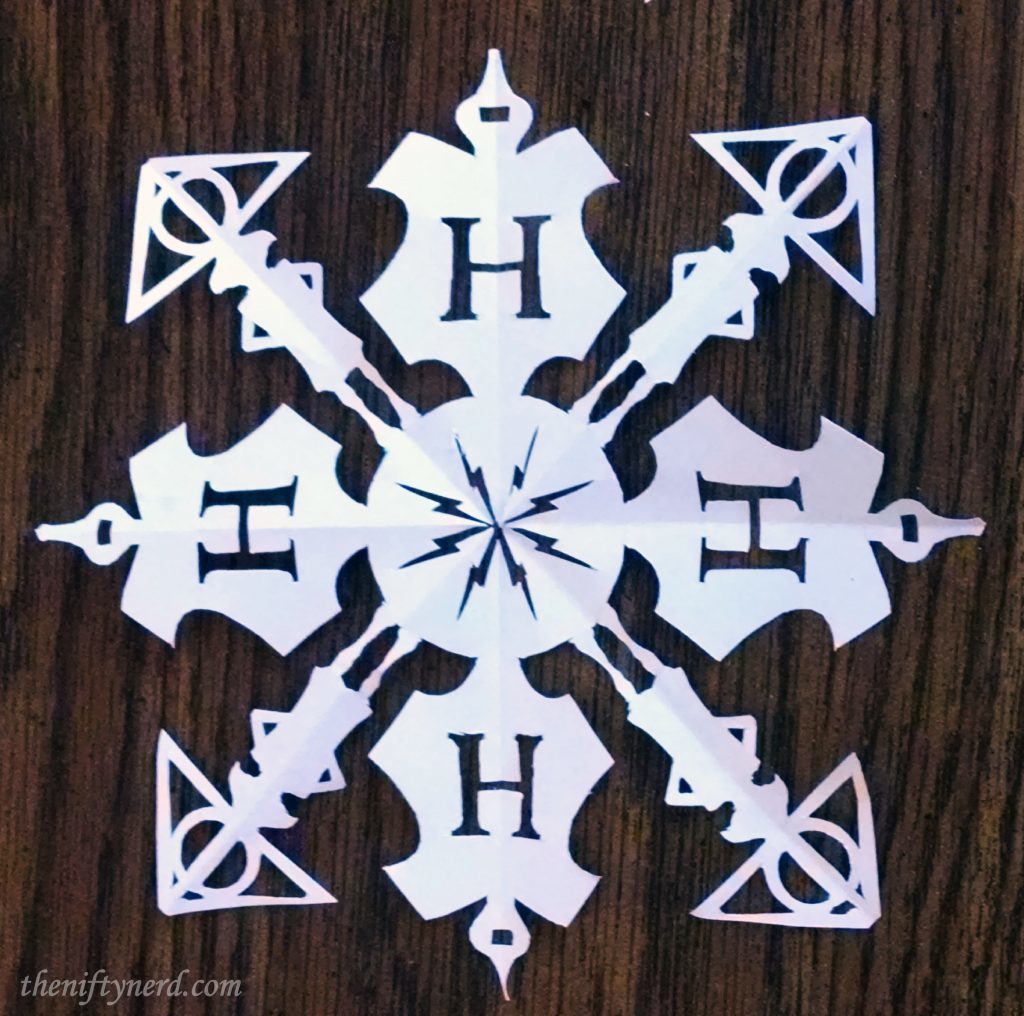 Make Harry Potter themed Christmas paper snowflakes with this tutorial.
9. Source: Epbot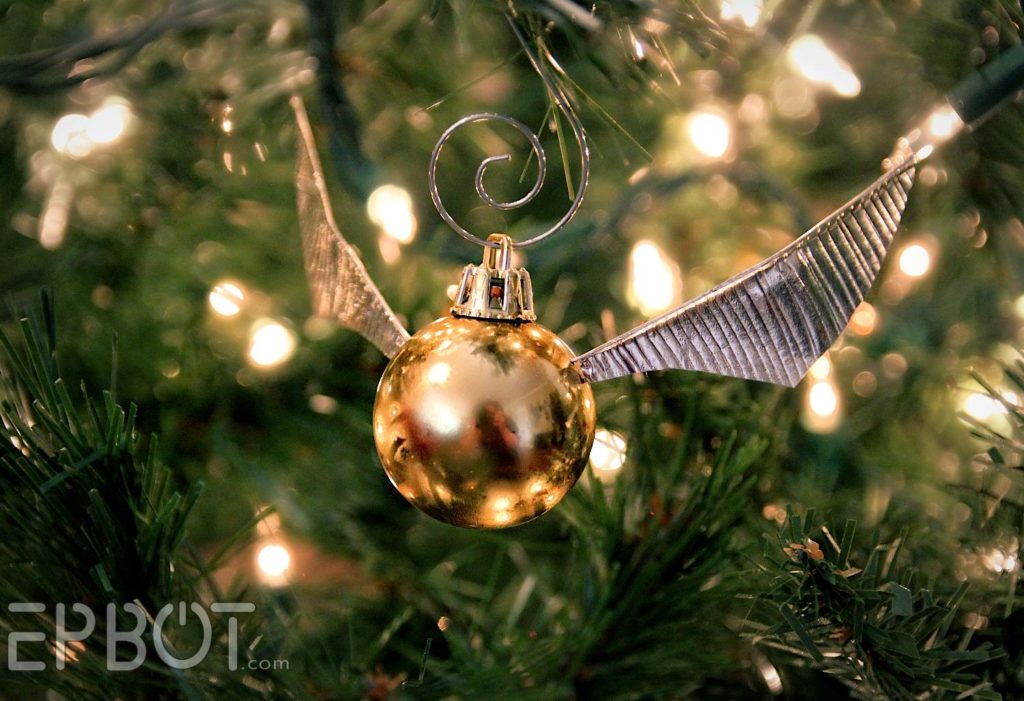 Another charming, easy Harry Potter golden snitch Christmas ornament tutorial.  Somehow the fancy ornament hook just seems right, too, doesn't it?
10. Source: Lauren Fairweather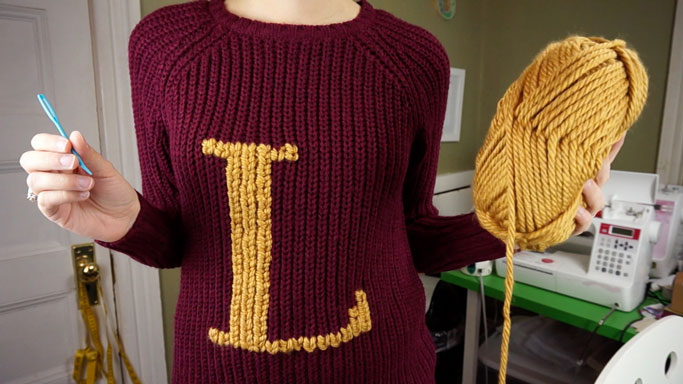 Turn a regular muggle sweater into a Harry Potter Christmas jumper with this tutorial.  No knitting required.
11. Source: Hey Let's Make Stuff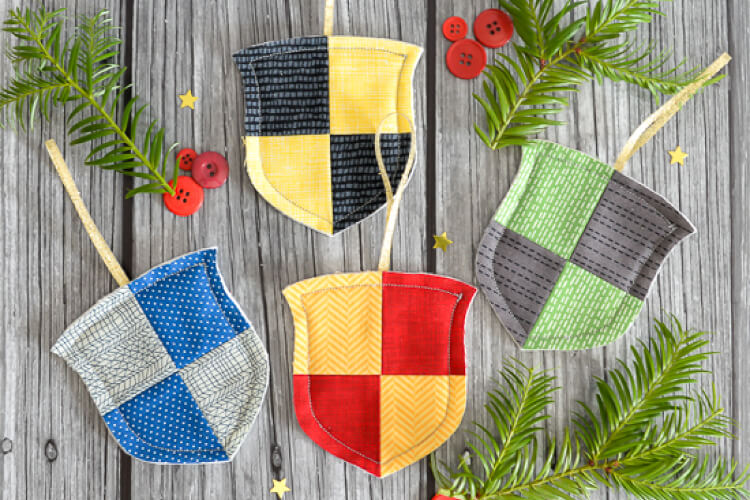 Sew these simple Harry Potter house crest Christmas ornaments.
12. Source: Bakingdom
I will always be a book nerd.   I have dreamed of a book-ornament-filled Christmas tree since I was a kid.  I think this is the year to make it happen.
13. Source: Bugs and Fishes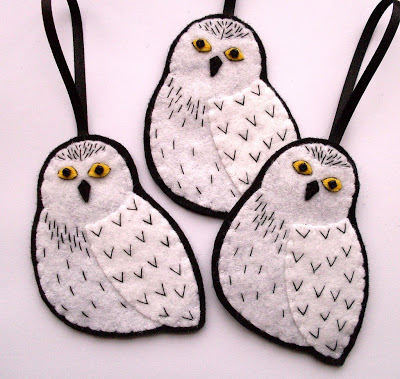 Stitch up these darling Hedwig snow owl felt Christmas tree ornaments for your favorite Harry Potter fan.