Chocolate is good in any form, but have you ever considered making some tempting chocolate bath and body products?  Lucky for you, I've found 11 irresistible tutorials to try.
1. Source: The Gunnysack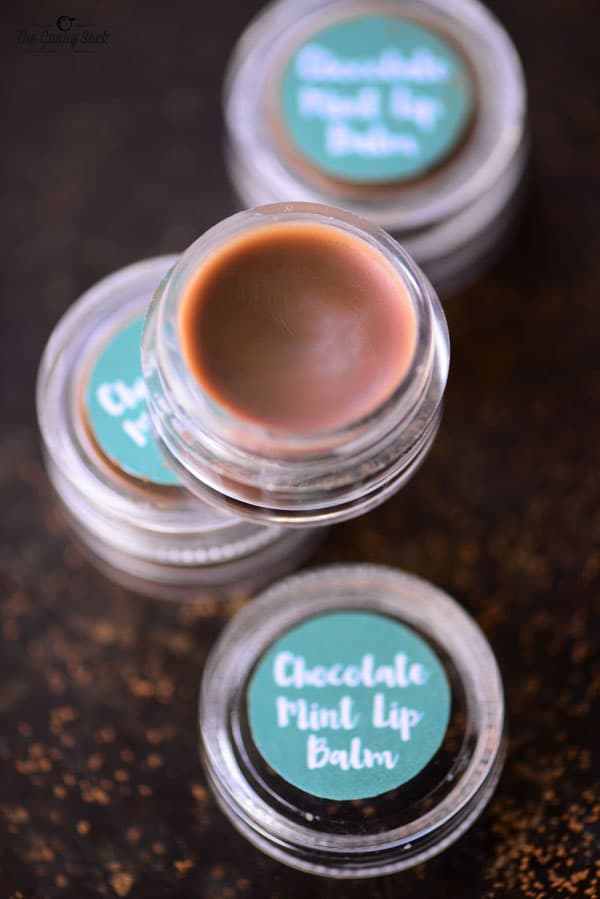 I'd be very happy keeping my lips soft and kissable with this chocolate mint lip balm recipe and tutorial.  Need the cute little lip balm containers?  You can buy them here.
2. Source: Mom Makes Joy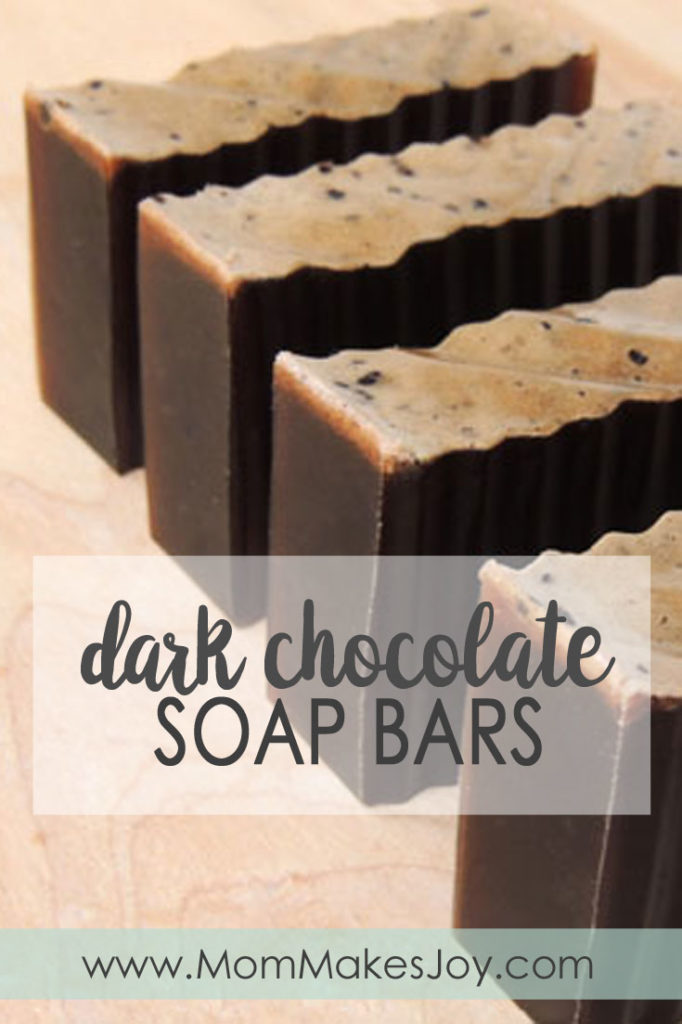 This dark chocolate soap looks so luscious I'm almost tempted to eat it.  But I'll settle for enjoying the delicious scent.
3. Source: Simplistically Living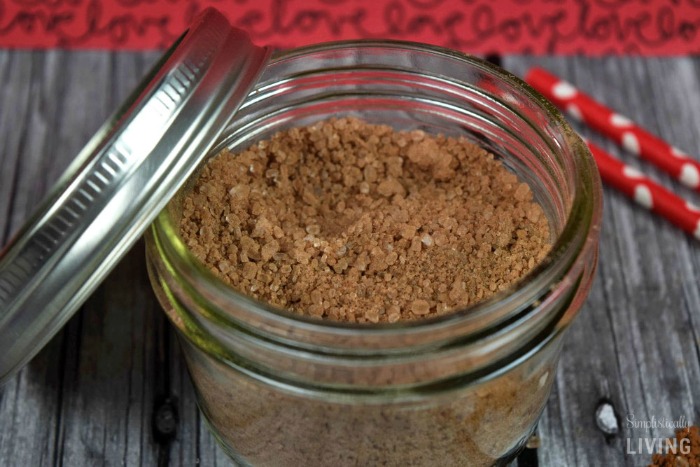 Chocolate bath salts, people!  Baths plus chocolate!  It doesn't get any better than that.
4. Source: Humblebee and Me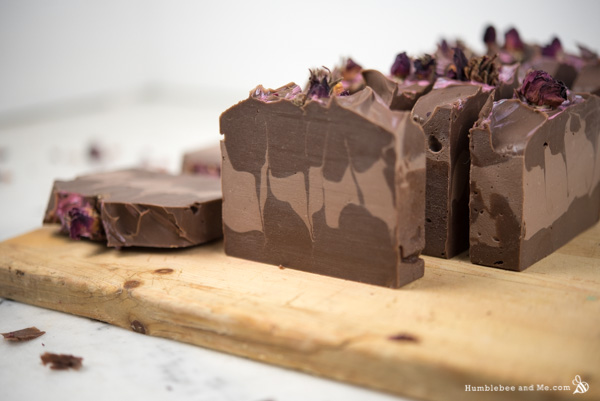 This chocolate and rose soap is absolutely perfect for Valentine's day.
want to make your own soap like this?  You'll need a soap mold and cutters (buy here).
5 Source: Premeditated Leftovers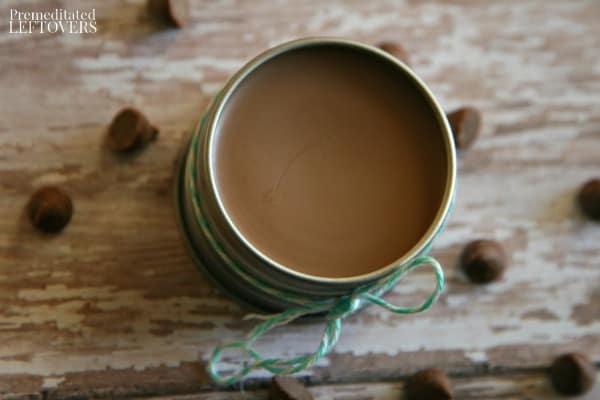 Mmm…hot chocolate lip balm.  Pass me a tin.
Looking for metal lip balm containers like this?  You can buy them here.
6. Source: Classy Clutter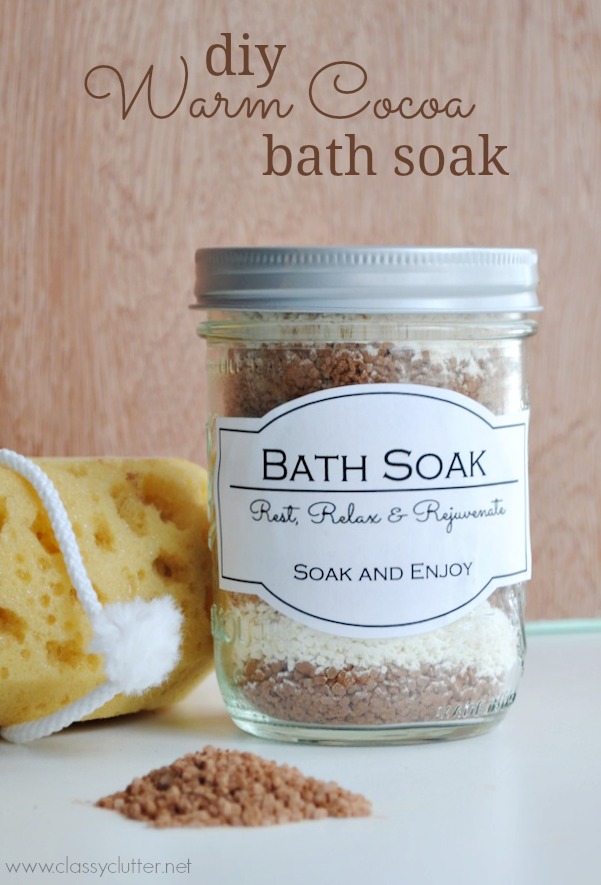 Imagine how cozy you'd be with a mug of hot cocoa in a bath with hot chocolate soak.
7. Source: Moments with Mandi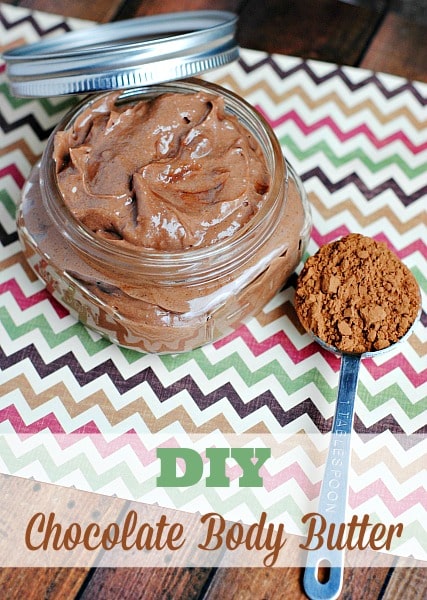 Keep your body deliciously soft with this chocolate body butter.
8. Source: The Nourished Life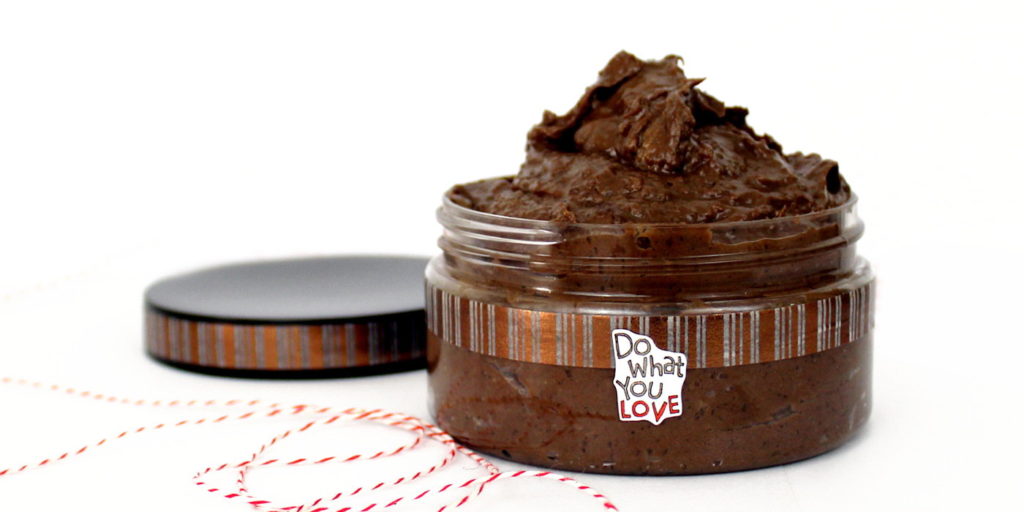 Ooh, I love the fact that this is a foaming chocolate mint salt scrub.  Sounds like fun!
Looking for containers for your body butter?  You can buy them here.
9. Source: Soap Deli News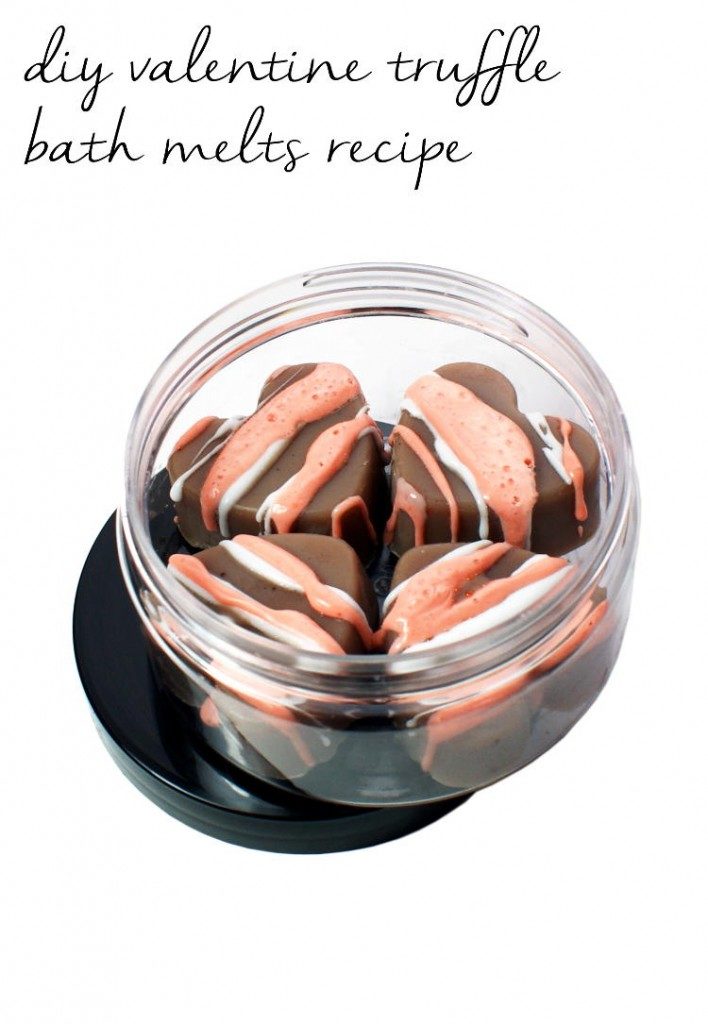 These chocolate truffle bath melts are absolutely perfect for a DIY Valentine's day gift.  Silicone molds (buy here) make forming the shapes easy.
10. Source: Lovely Greens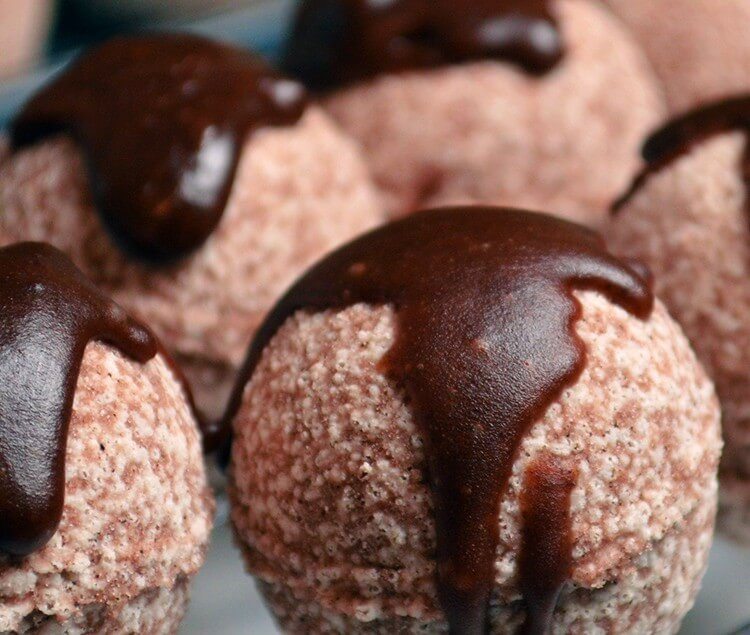 Hot Cocoa Bath Bombs sound like deliciously good fun.
Looking for molds for your bath bombs?  You can get them here.
11. Source: Sweet T Makes Three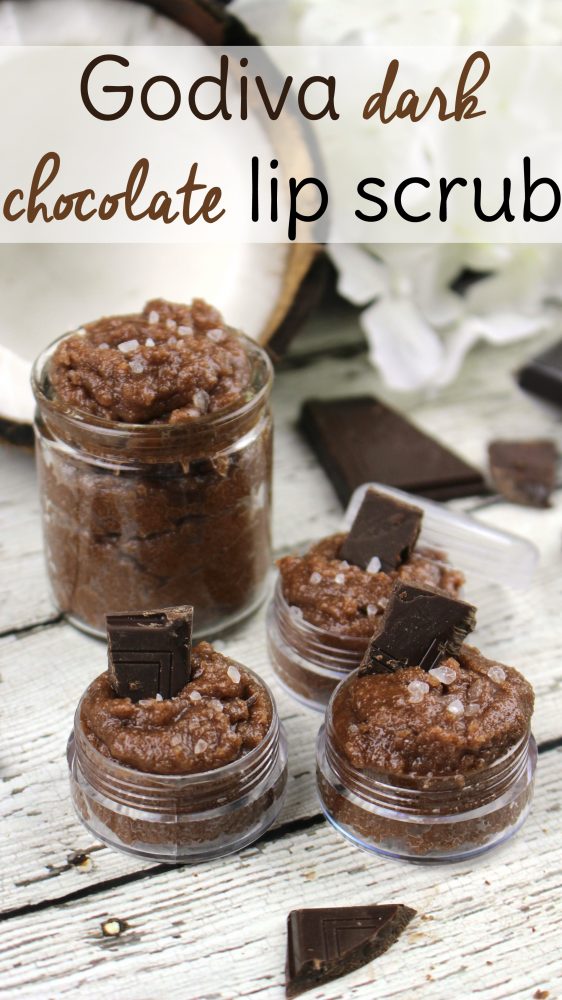 I'd be tempted to scrub my lips every day with this Godiva dark chocolate coconut lip scrub.