Wham!  Pow!  It's nearly Valentine's Day!  If you're looking for superhero valentines tutorials and printables, check out this collection.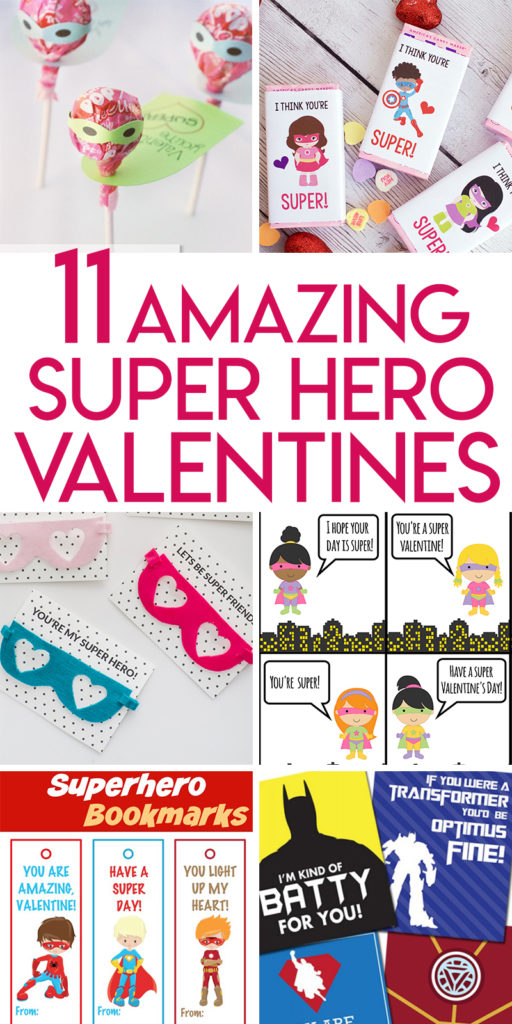 1. Source: Busy Mom's Helper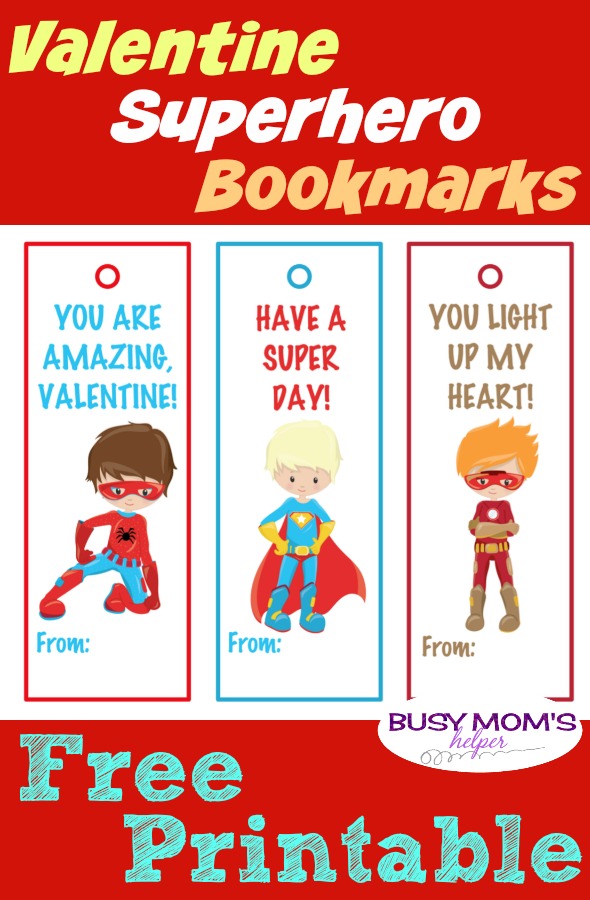 Superheros plus reading?  Oh yeah.  I love these free printable superhero valentines bookmarks.
2. Source: 100 Layer Cakelet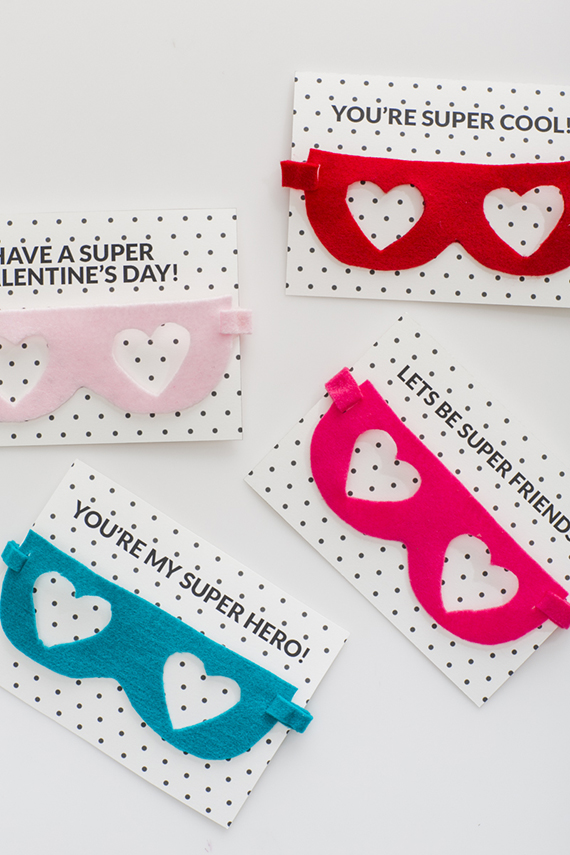 These simple felt superhero masks are the perfect easy valentine's day craft.
3. Source: One Creative Mommy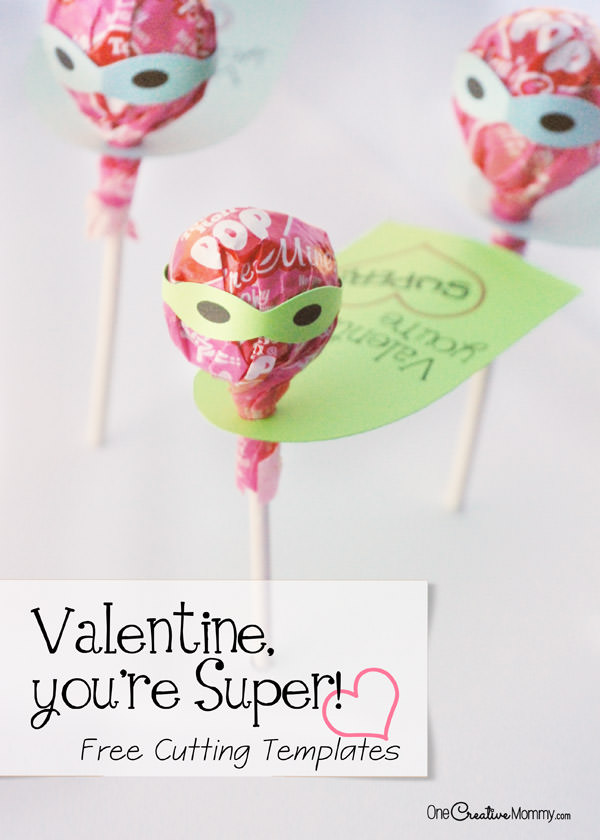 I love these easy superhero lollipops so much!  Click the link above for the tutorial and free SVG cutting templates if you have a fancy craft cutter.
4. Source: PandaFunk Creations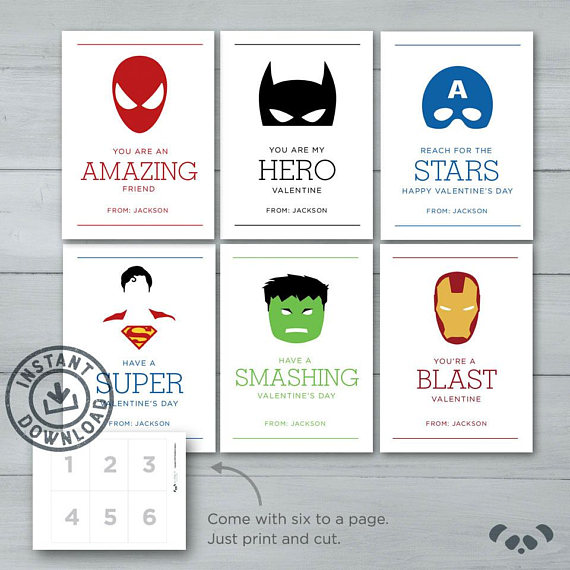 I love the simple graphic design of these superhero valentines.  Buy the printables from the link above.
5. Source: The Dating Divas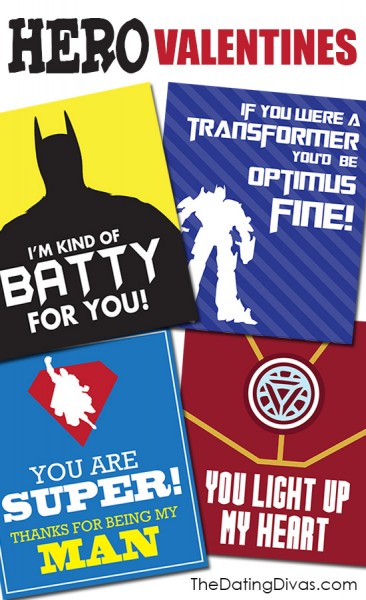 These totally awesome free printable superhero valentines are just one of the fabulous geeky sets in the link.
6. Source: Girl in the Garage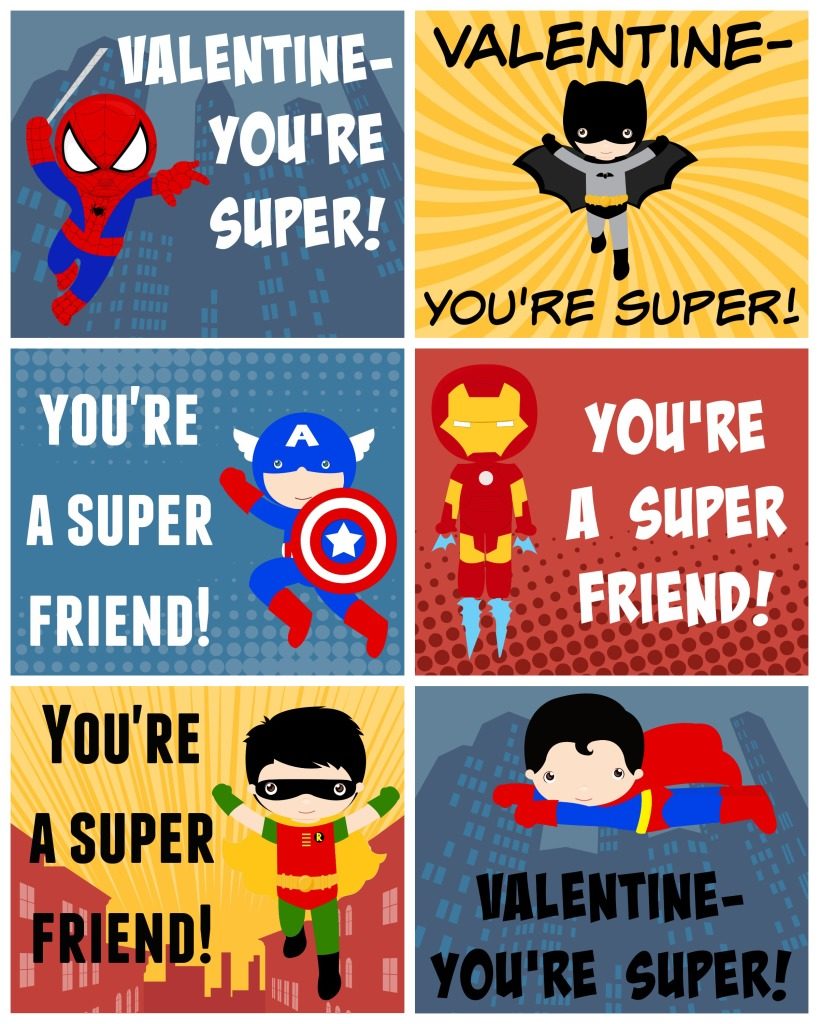 Superheroes can be adorable, evidently.  Get your free printable superhero valentines.
7. Source: The Crafting Chicks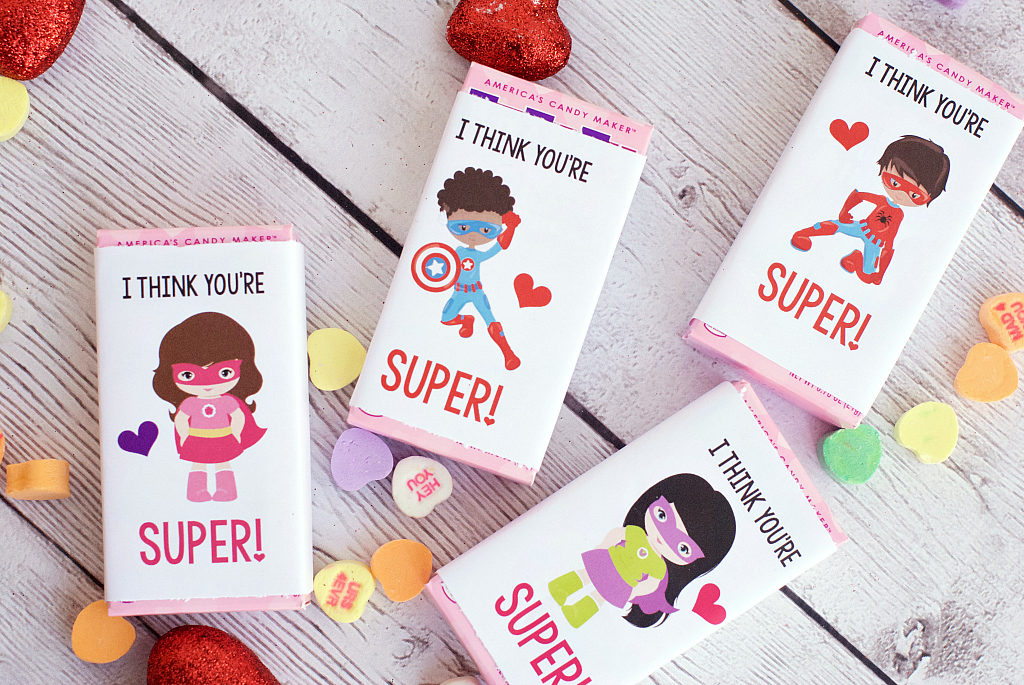 I love that 1) these are girls and 2) there's diversity in this set.  Wrap a box of candy or a juice box with these adorable free printable superhero valentines.
8. Source: The Quiet Grove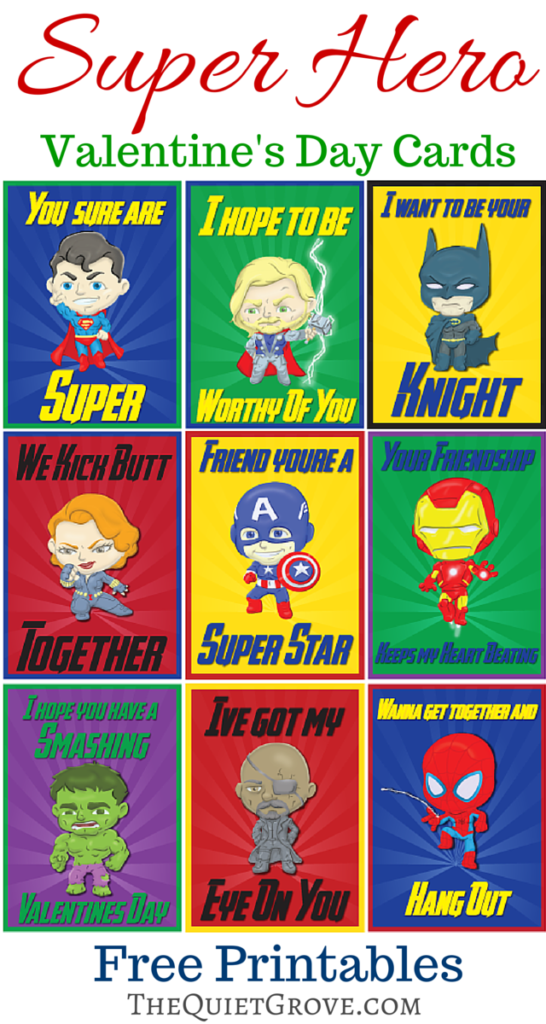 Superhero puns and free printable valentines–what's not to love?
9. Source: Mary Martha Mama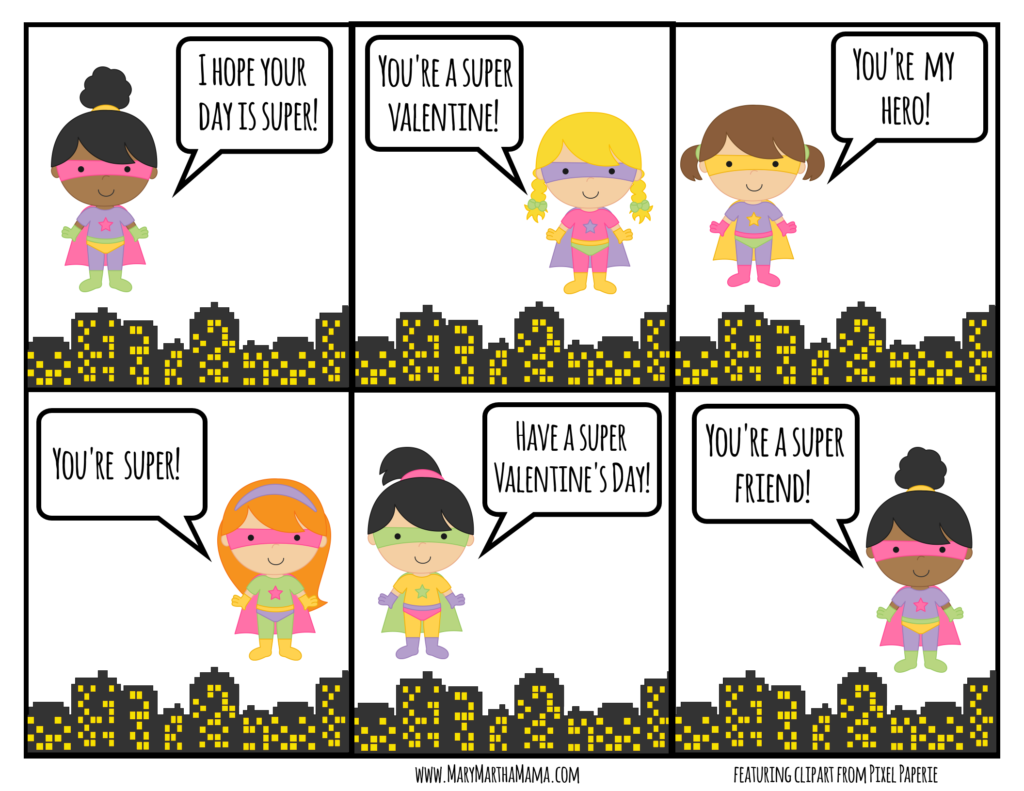 More super girl superheroes in this free printable valentine set.
10. Source: The Joys of Boys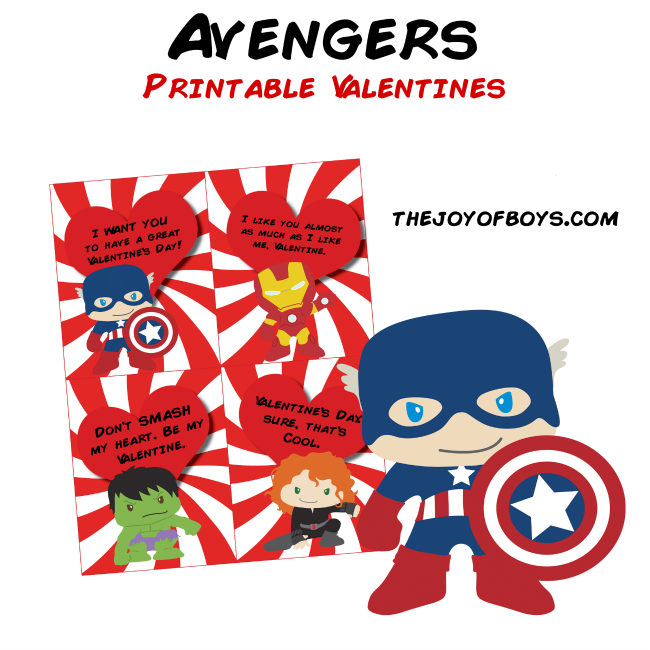 This set of free printable valentines is all about the Avengers.
11. Source: All Free Kids' Crafts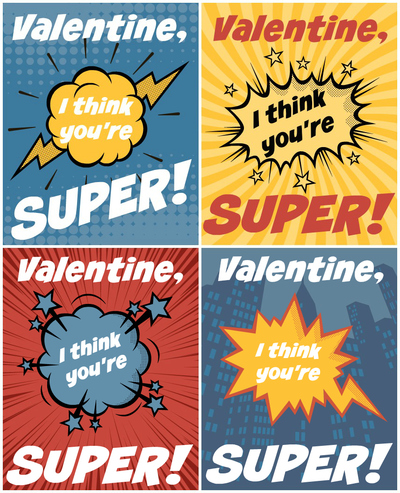 Classic, comic book inspired free printable valentines!