Harry Potter fans rejoice!  And spread the magical mystical love with these 12 wonderful DIY valentines themed after our favorite wizard.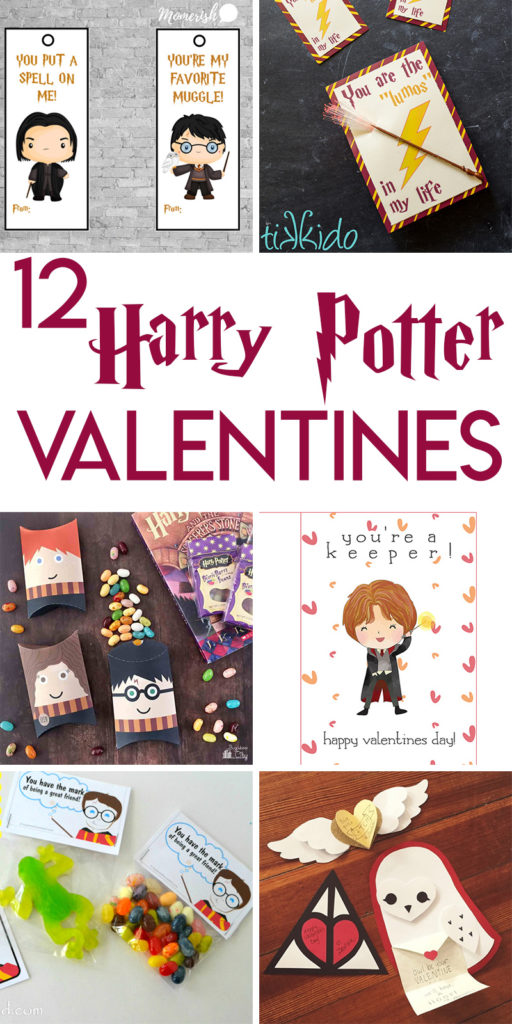 1. Source: The Dating Divas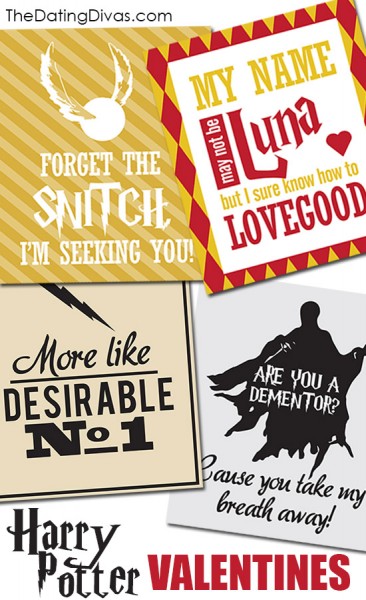 Free Harry Potter themed printable valentines!  (And a bunch of other fabulous geeky themes as well in the linked post.)
2. Source: Tikkido
These Harry Potter valentines feature a miniature wand and they light up with LED fiberoptic finger lights!  Or you can just use the free printable card on its own, too.
3. Source: A Few Shortcuts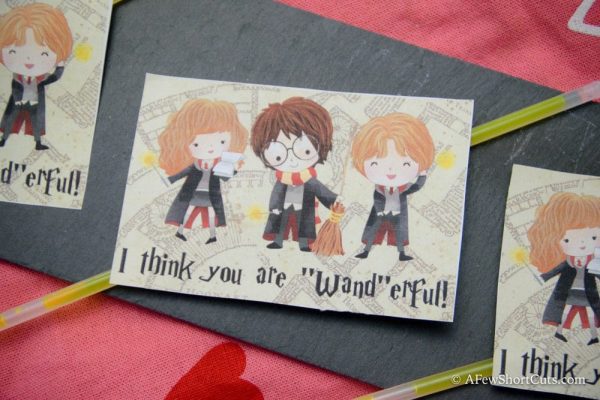 How darling are these free Harry Potter themed printable valentines?
4. Source: Bugaboo City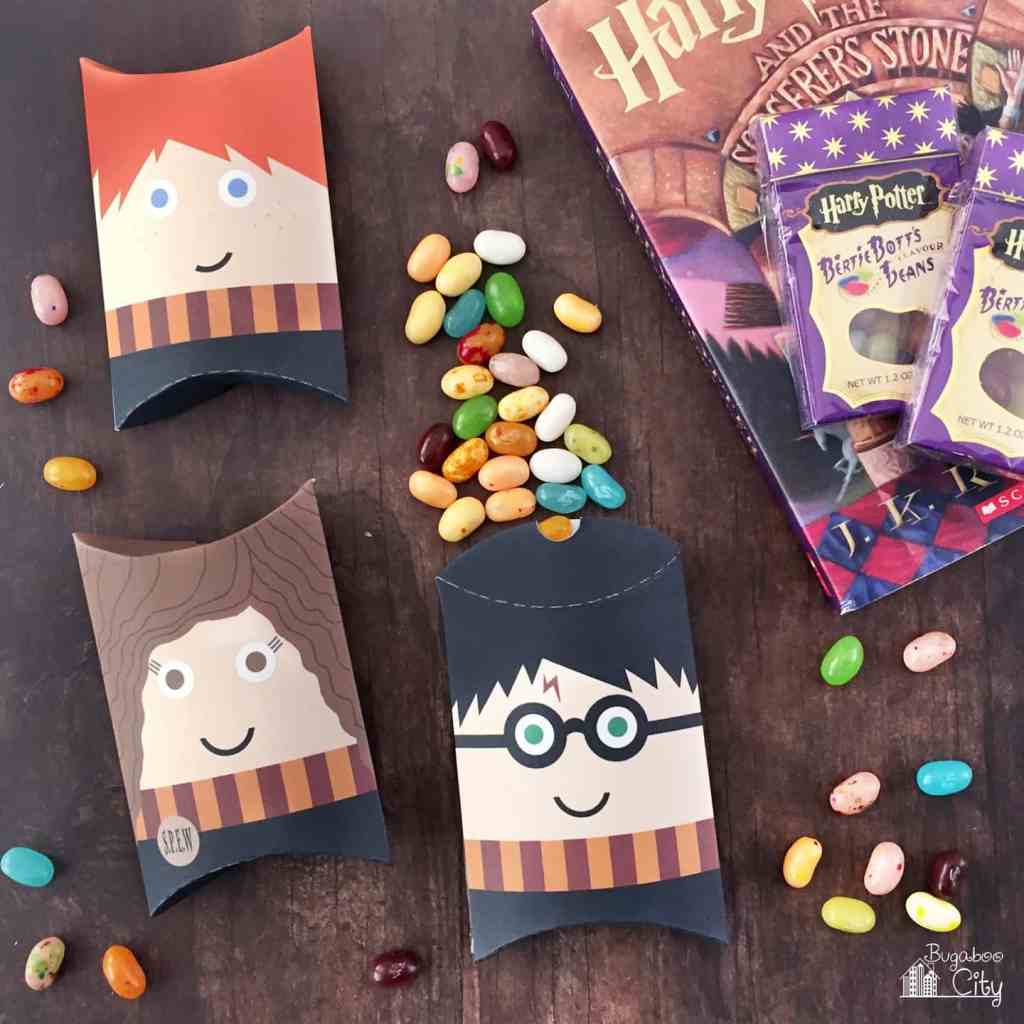 Harry Potter themed printable pillow boxes are perfect for birthday party favors or valentines.
5. Source: The Quiet Grove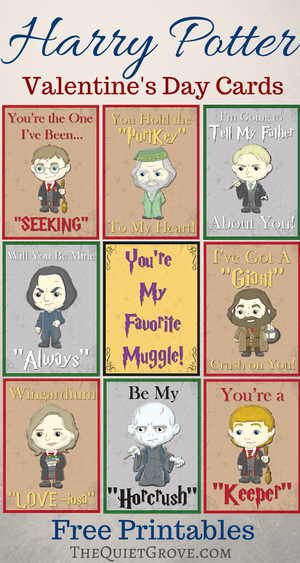 These are some of my favorite punny Harry Potter valentines!  Get the free printables in the link above.
6. Source: Lauren Smiles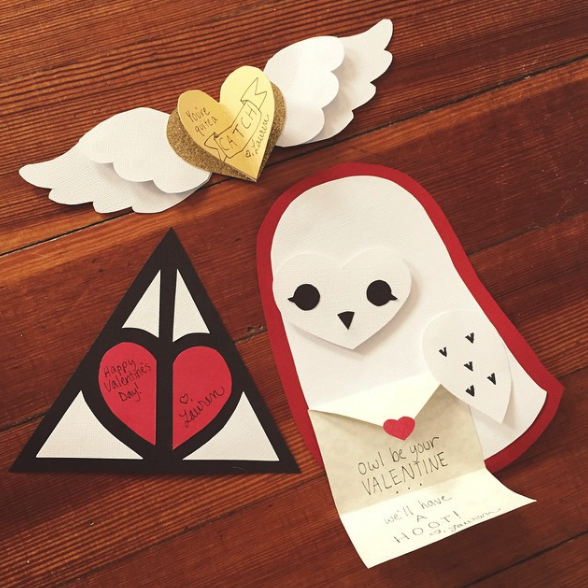 Check out the video tutorial to make these Harry Potter valentines linked above.
7. Source: The Cottage Market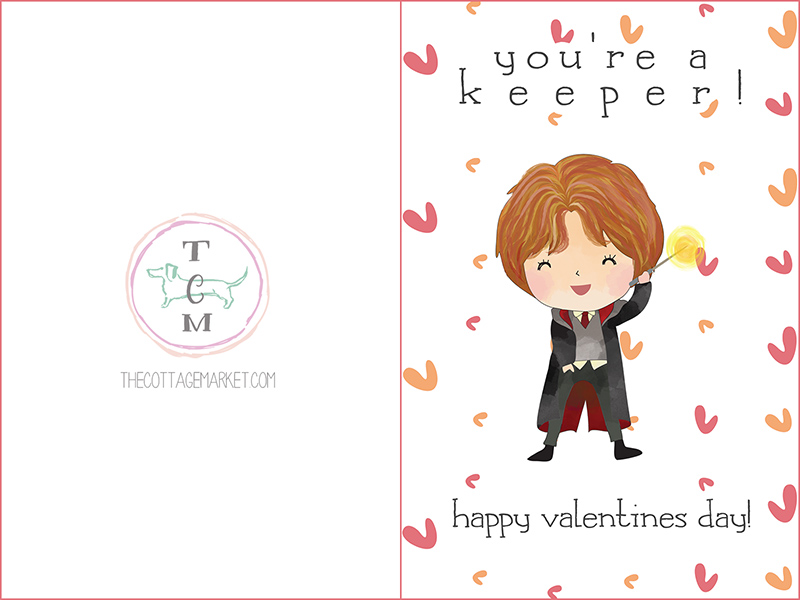 More utterly adorable Harry Potter artwork on these free printable valentines.
8. Source: From Mom's Desk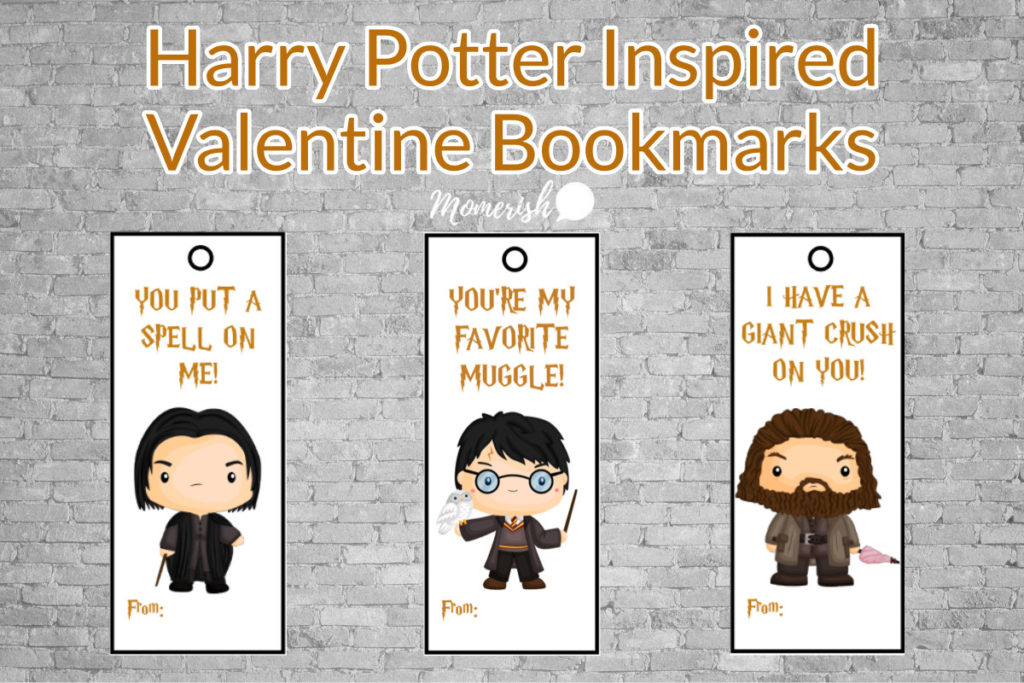 I love that these free Harry Potter valentines are also bookmarks.
9. Source: Get Away Today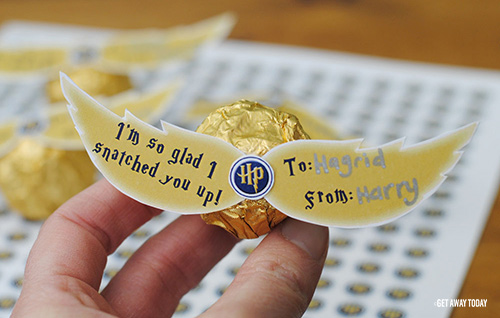 This tutorial shows you how to turn chocolates into golden snitch valentines, and includes free printable snitch wings.
10. Source: Super Exhausted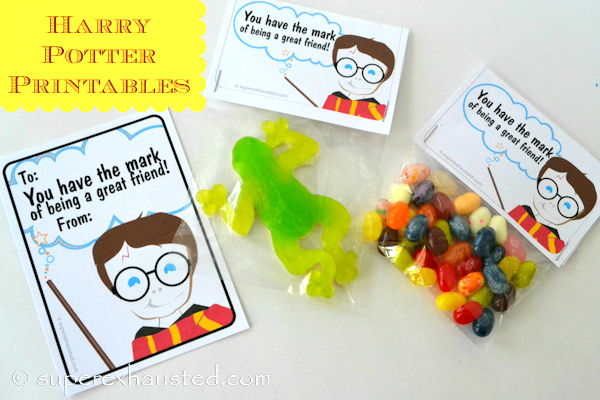 Here's another free printable that would be great for a favor for a Harry Potter party or a valentine for friends.
11. Source: James Stowe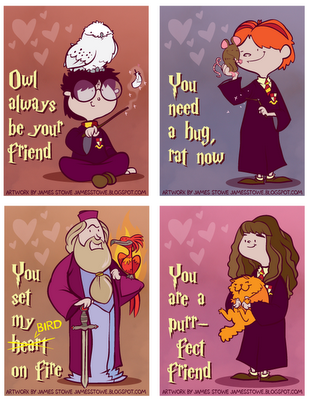 More adorable Harry Potter art and free printable valentines!
12. Source: Nourishing my Scholar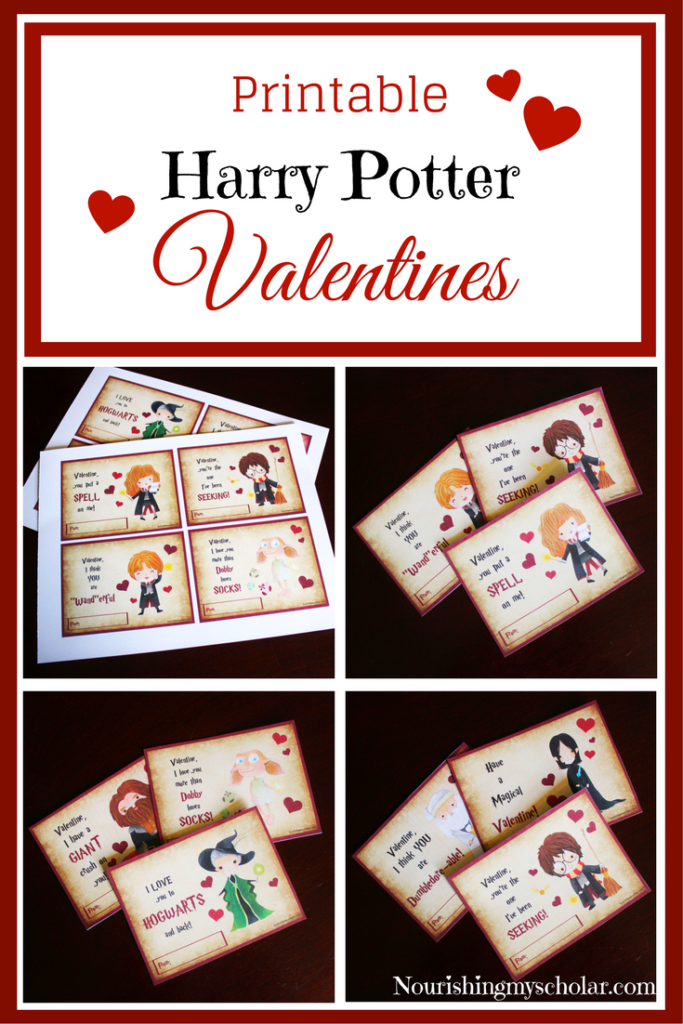 And yet another darling set of Harry Potter art and free printable valentines.