Make Valentine's day even more magical with one of these amazing DIY unicorn valentines!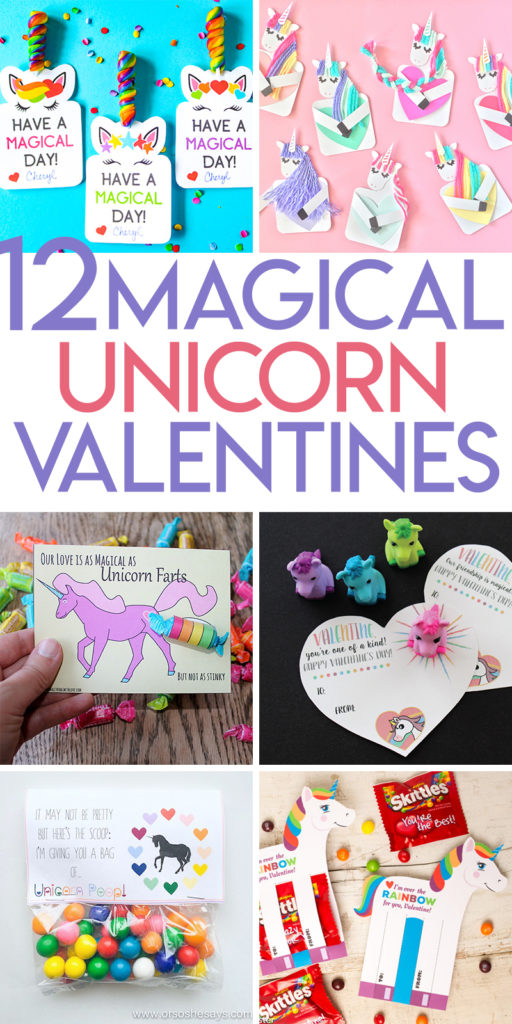 1. Source: Inspiration Made Simple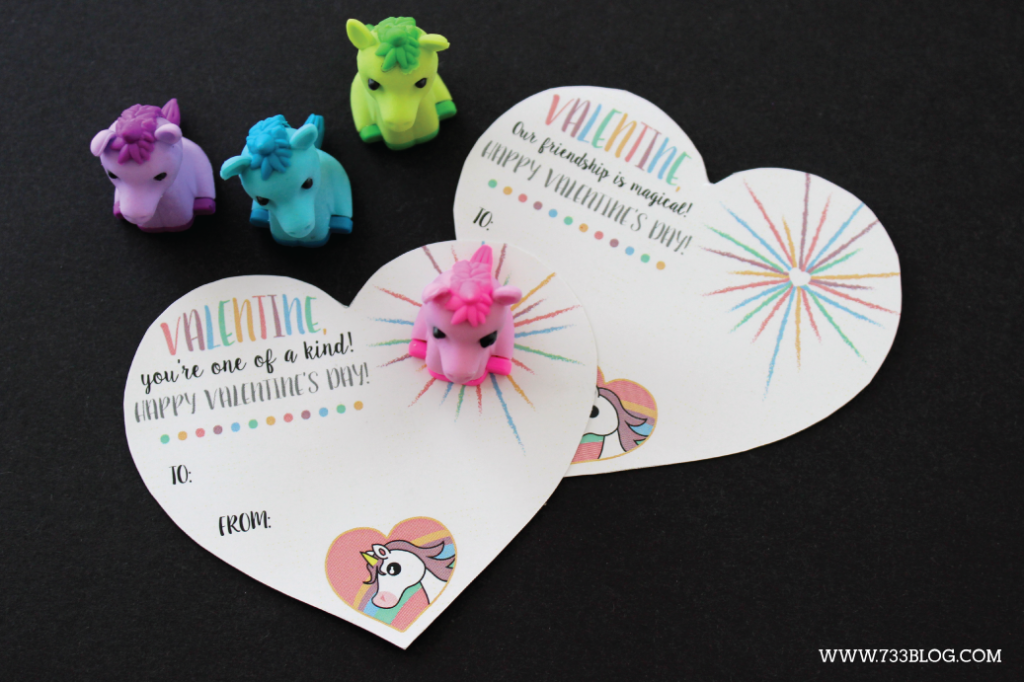 These adorable printable unicorn valentines are designed to go along with those cute little unicorn erasers, but they're really cute just on their own, too.
2. Source: That's What Che Said
Any kid would love getting one of those unicorn horn rainbow lollipops, but they're even more amazing with these free printable unicorn valentines.
3. Source: Creative Green Living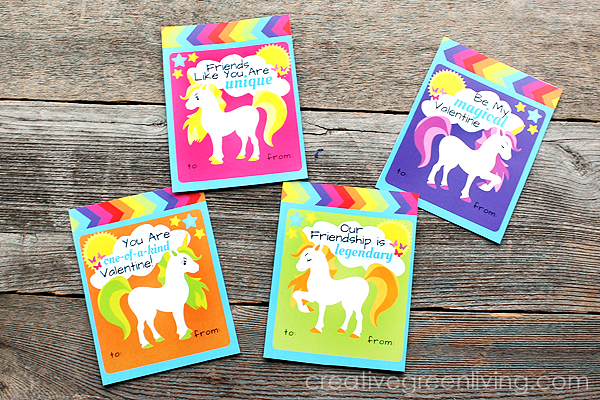 Rainbow unicorn free printable unicorn valentine fun!
4. Source: Kudu Monster on Etsy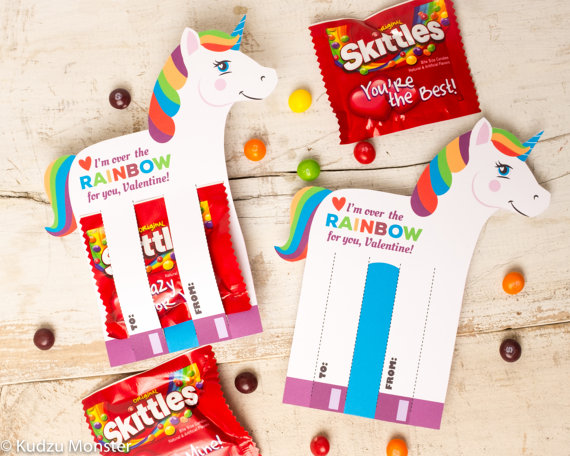 I love this clever printable unicorn valentine card candy holder.  This one isn't free, but it is an instant printable download and comes with an SVG file.
5. Source: Hello Wonderful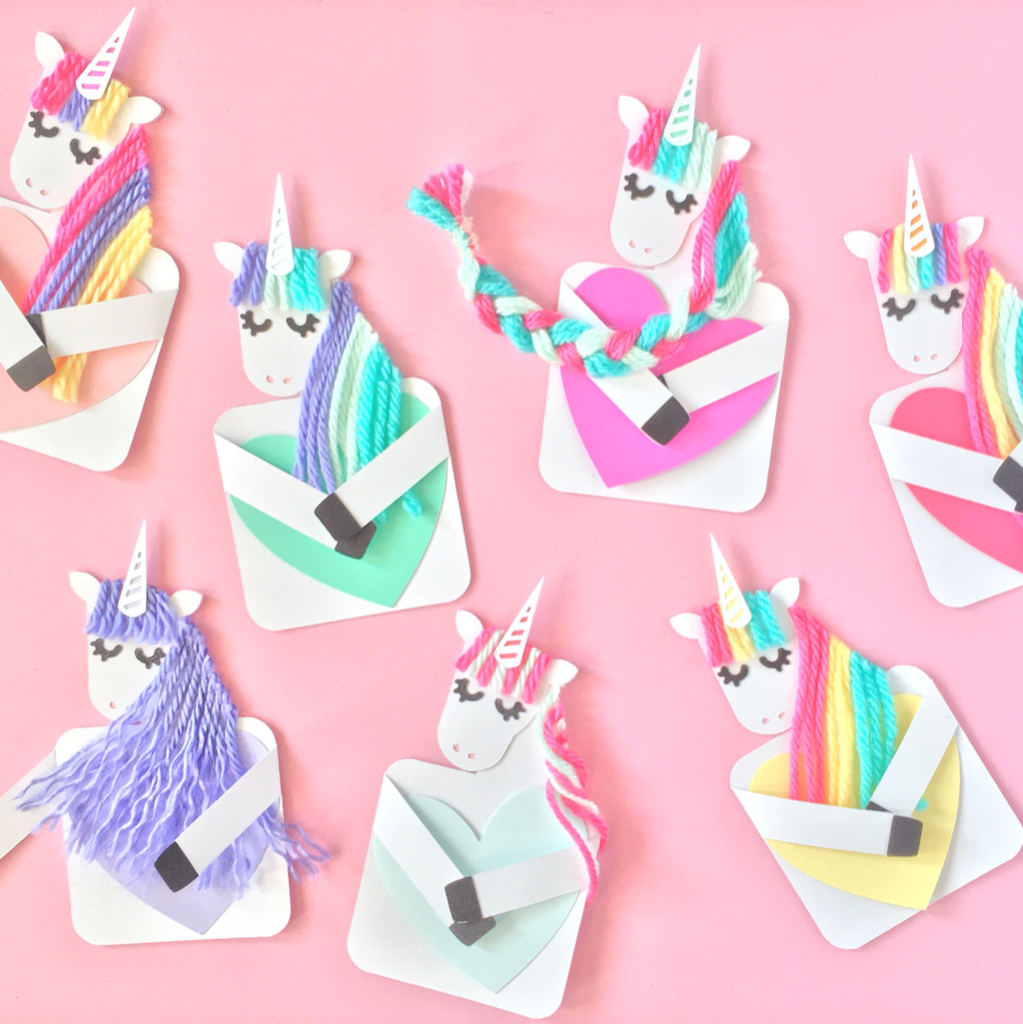 These unicorn valentines are the cutest things ever.  EVER, I tell you!
6. Source: Do Small Things With Love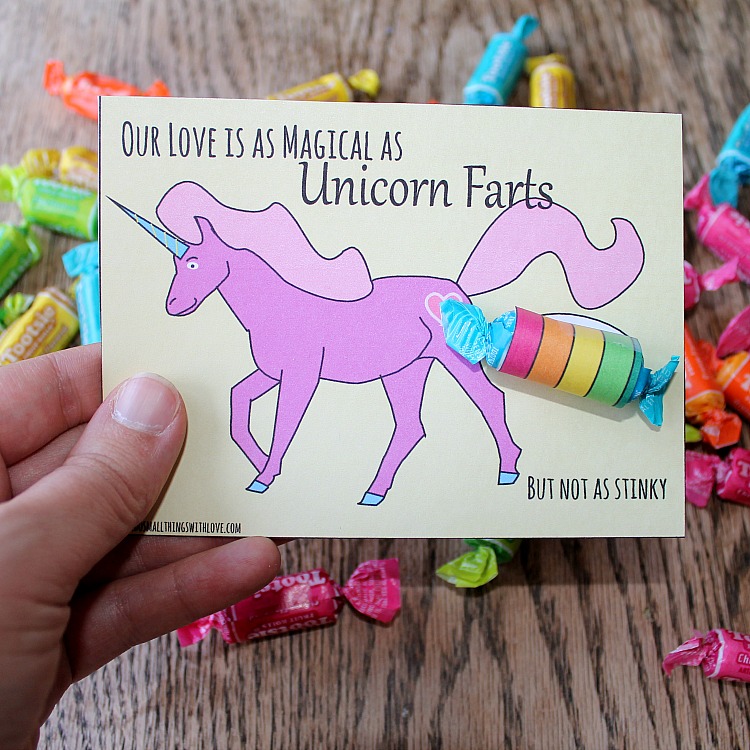 What kid wouldn't be delighted by this unicorn fart printable valentine?
7. Source: Brite and Bubbly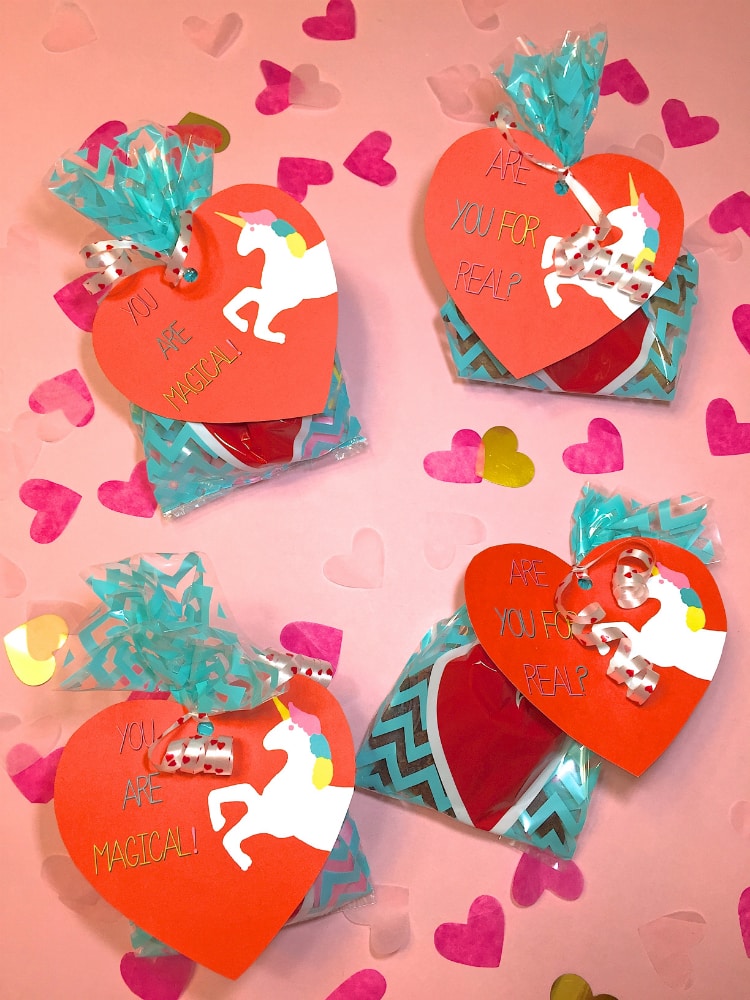 These printable unicorn valentine gift tags are perfect for those Valentine's day treat bags.
8. Source: The Cards we Drew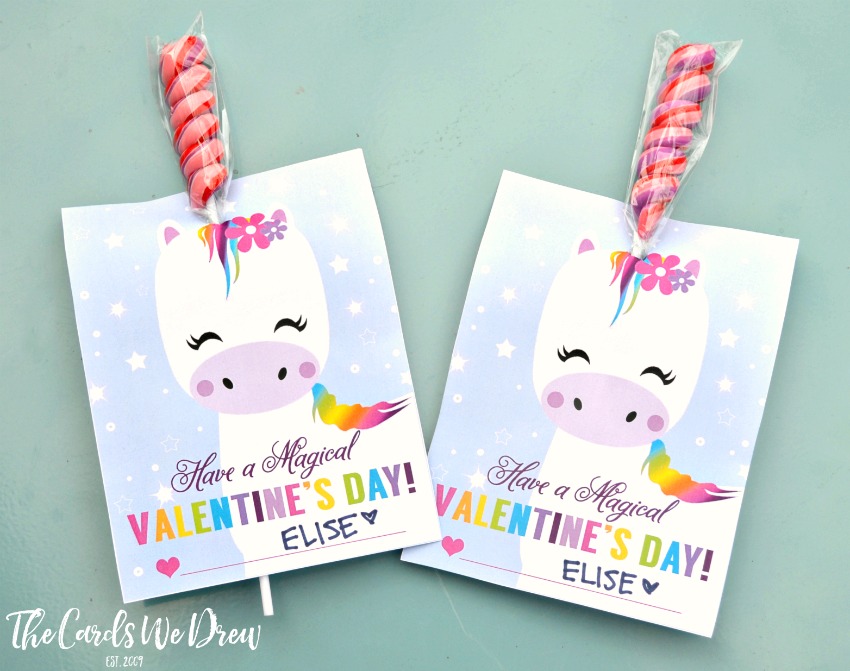 Here's another sweet Valentine's day unicorn printable and lollipop holder.
9. Source: Giggles Galore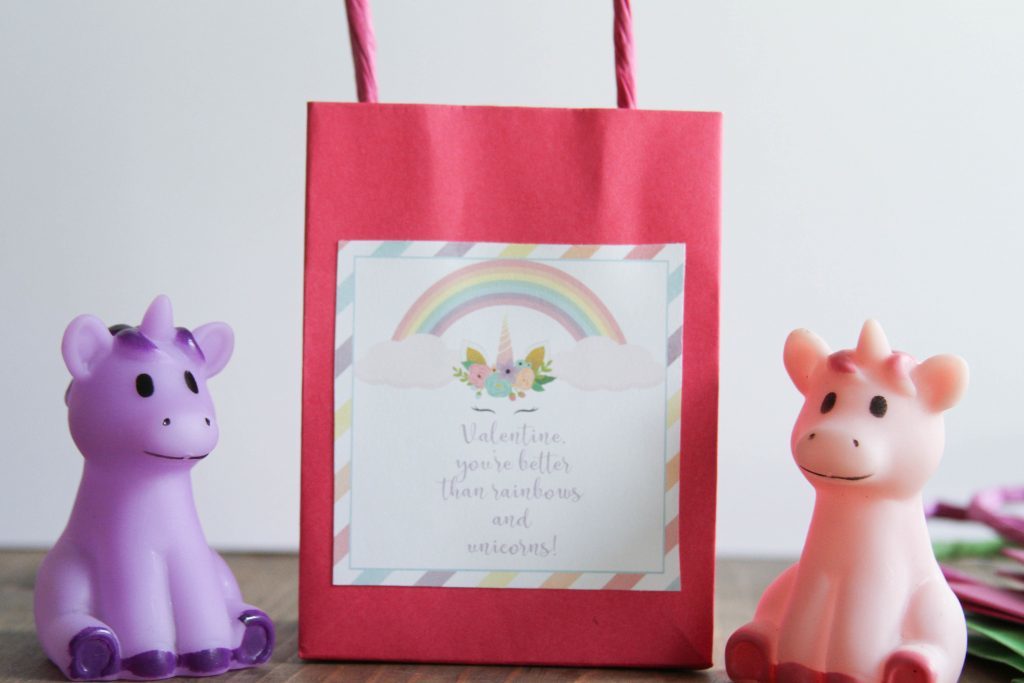 I love the soft pastels in this printable unicorn valentine's day desing.
10. Source: Glued to my Crafts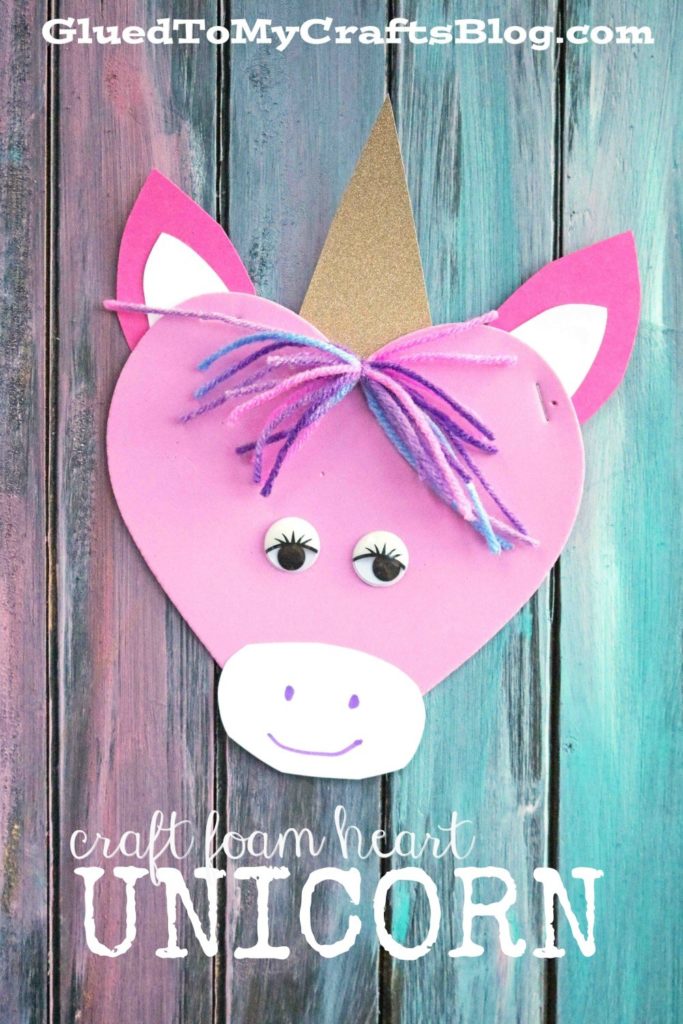 This craft turns a foam craft heart into a cute Valentine's day unicorn.
11. Source: Kitchen Table Stamper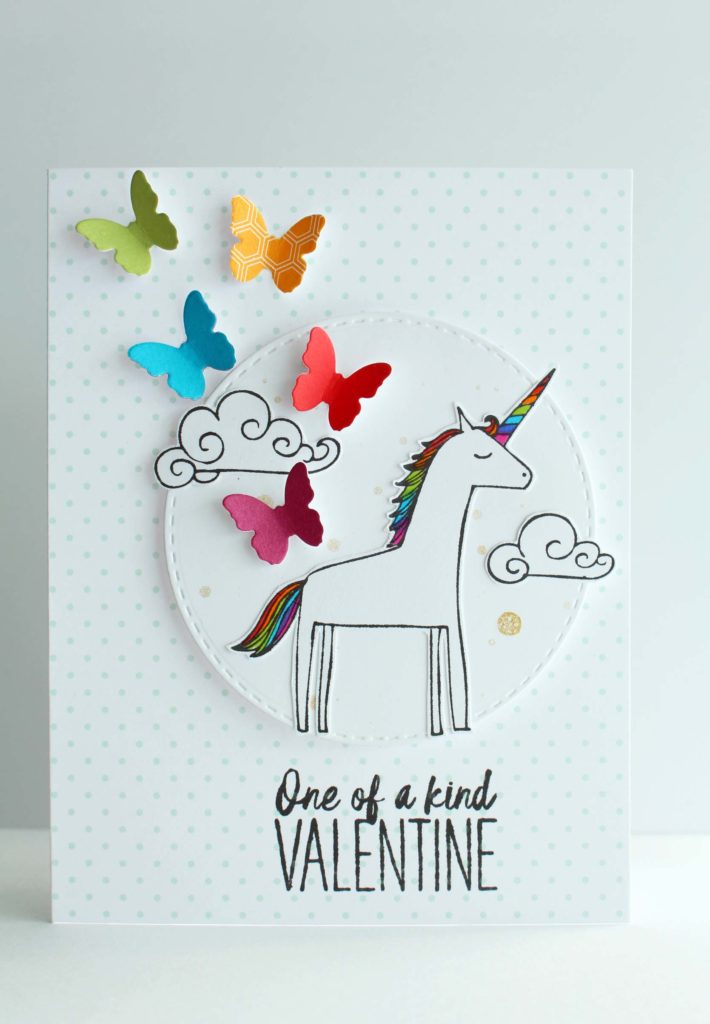 Here's a tutorial for a special unicorn valentine for that special someone.
12. Source: Or So She Says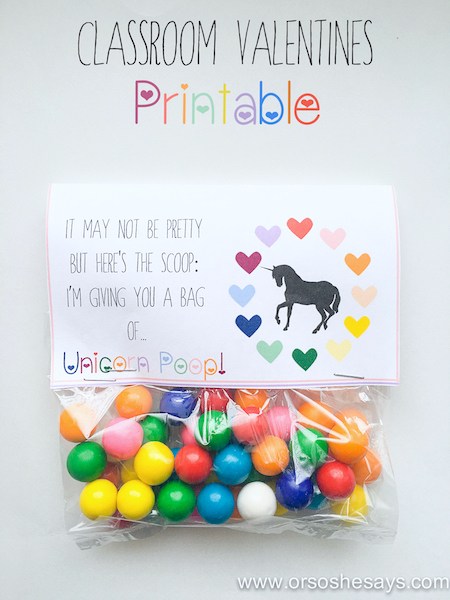 Unicorn poop and a free printable unicorn Valentine.  Again, kids LOVE this.
Would you rather just buy some cute unicorn valentines?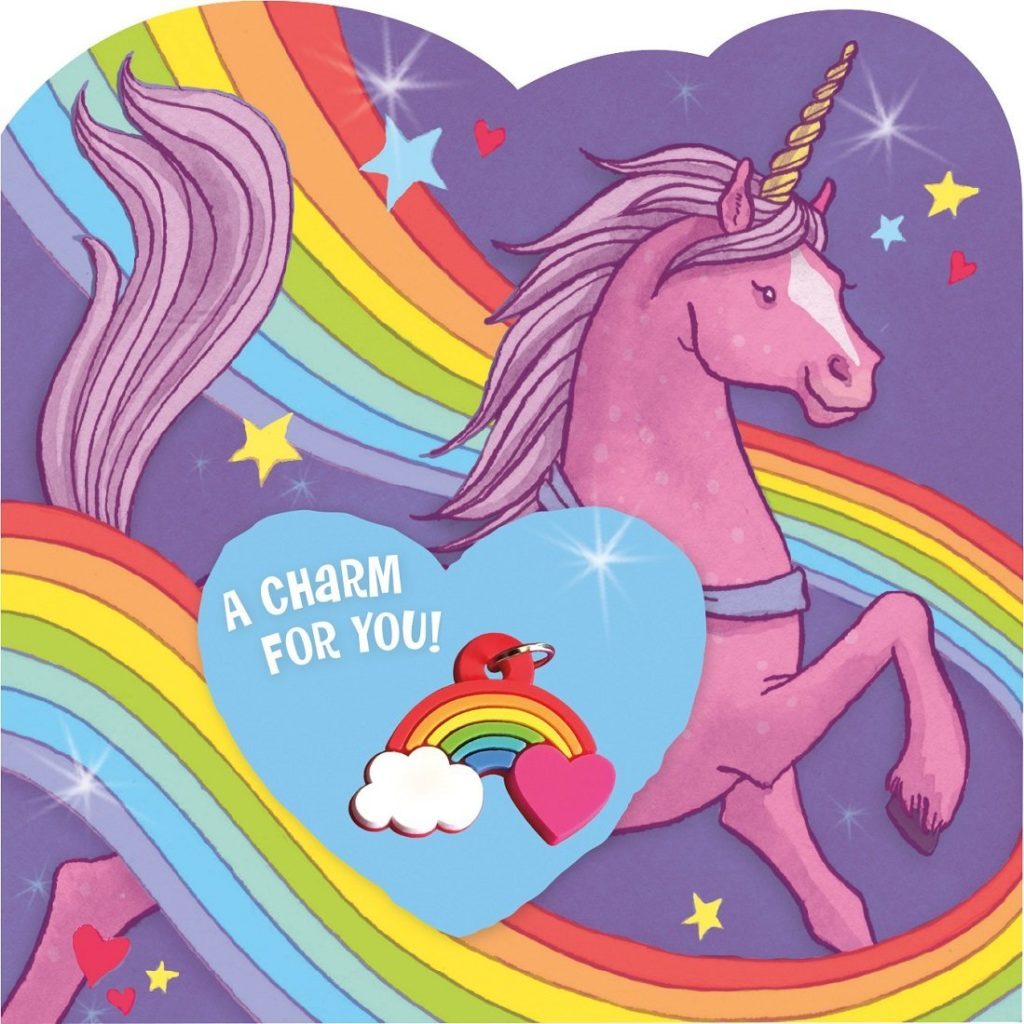 I thought these ones on Amazon were sweet, and I love that they come with a rainbow charm.  Perfect for those classrooms where you aren't supposed to bring candy.