Dress up a plain cake with one of these 13 clever cake bunting and cake topper tutorials.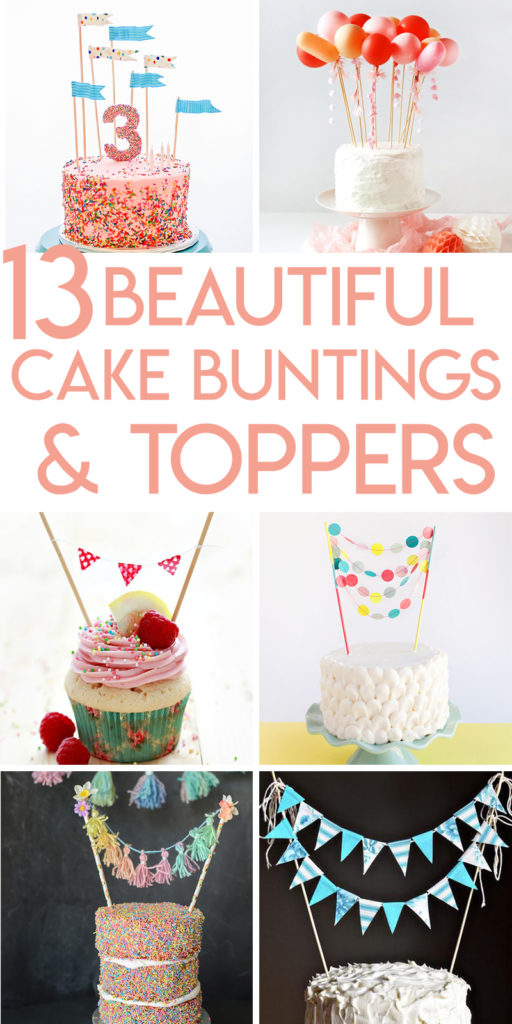 1. Source: Tikkido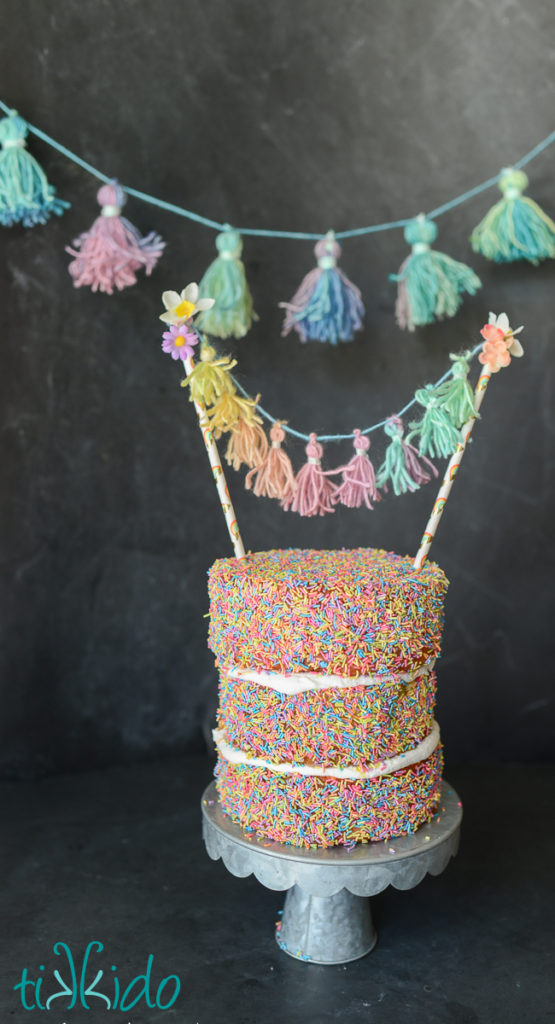 This rainbow tassel cake bunting would be perfect for a unicorn birthday party.
2. Source: Zoom Yummy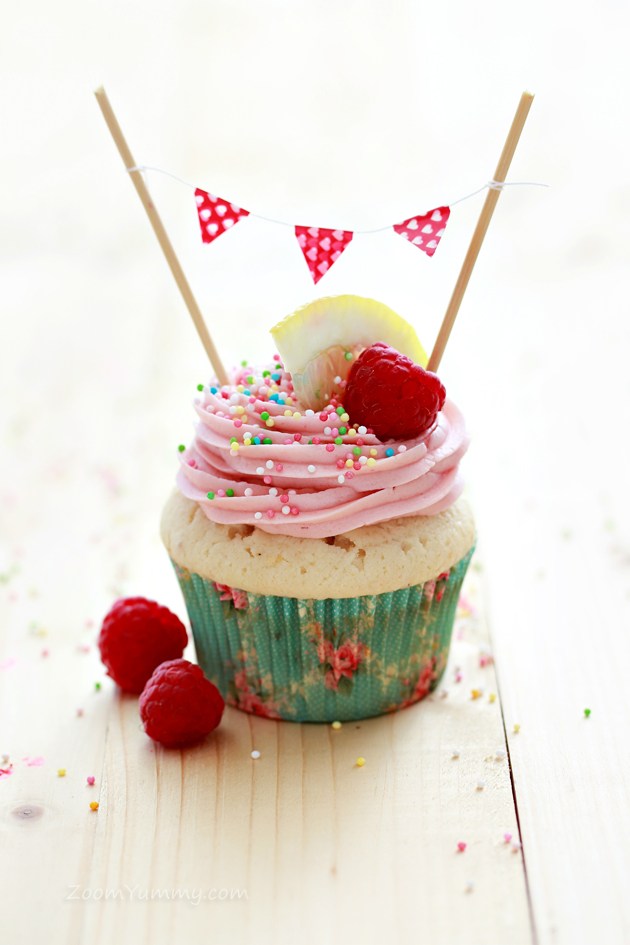 Ack, it's the cutest, tiniest, most adorable little cake bunting ever!  A cupcake bunting!
3. Source: Oh Happy Day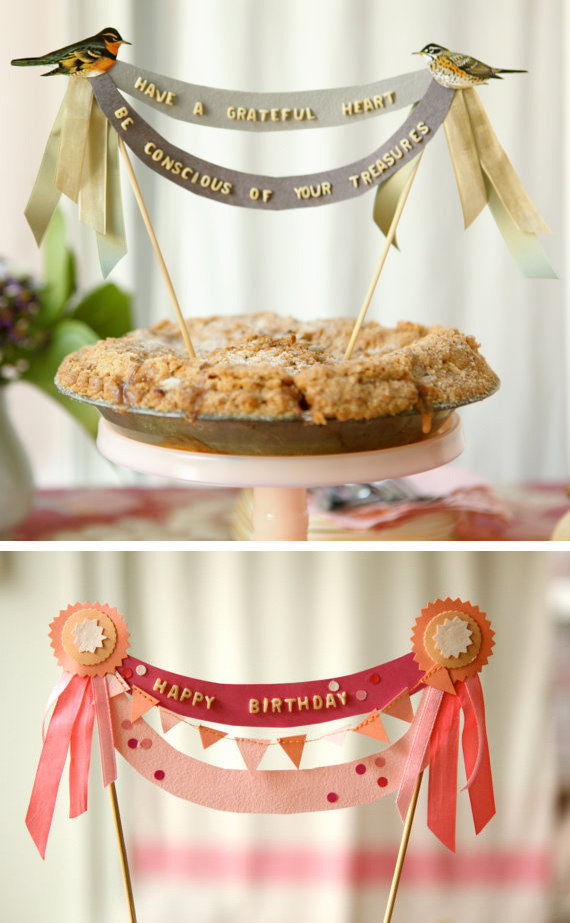 Aren't these paper and pasta cake (or pie!) toppers just gorgeous?  What a clever way to add text.
4. Source: Tell Love and Party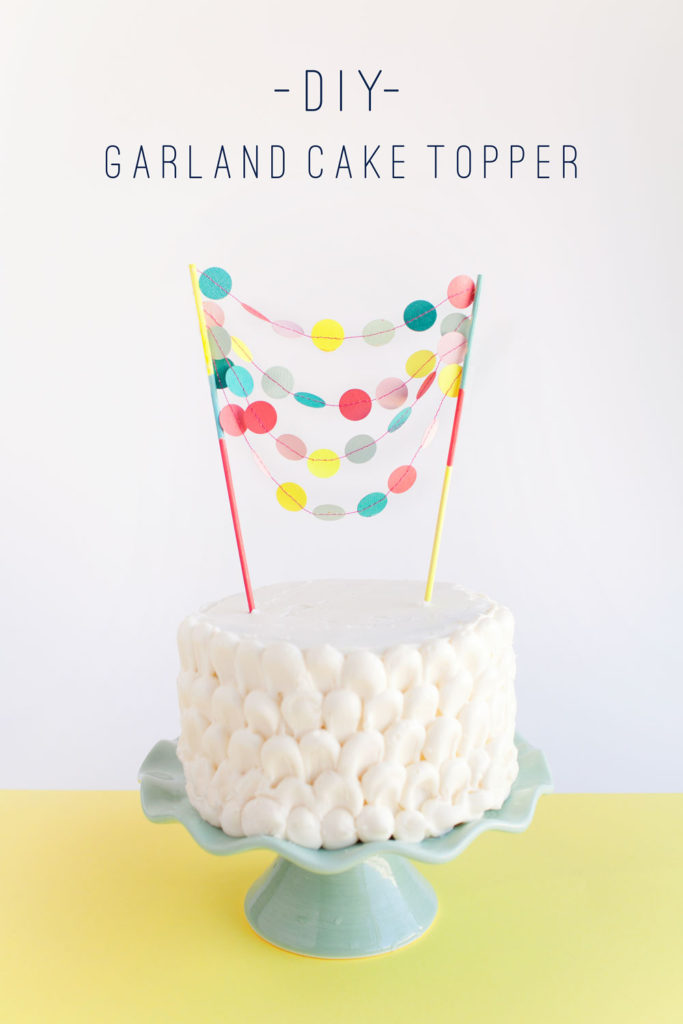 This cheerful, simple circle garland cake bunting makes any plain white cake look fabulous.
5. Source: Yellow Bliss Road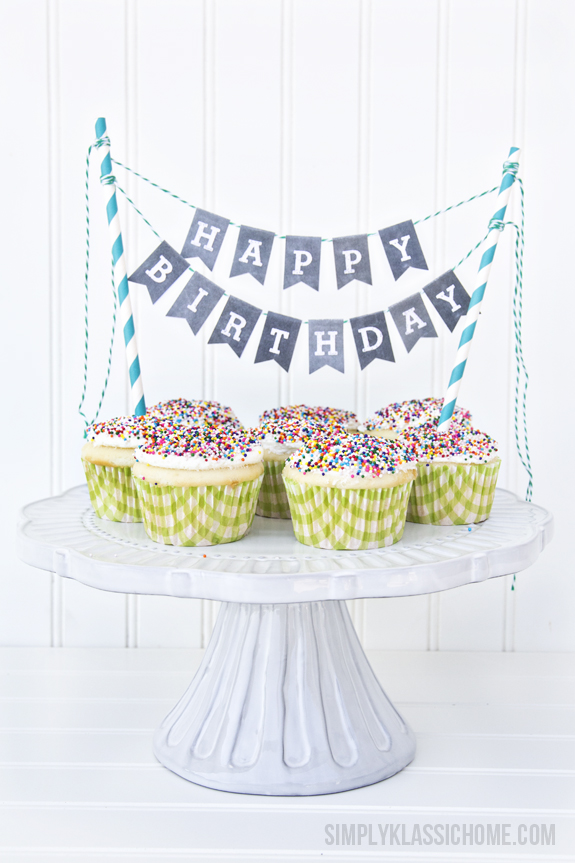 This chalkboard cake bunting is actually printable!
6. Source: Jane Means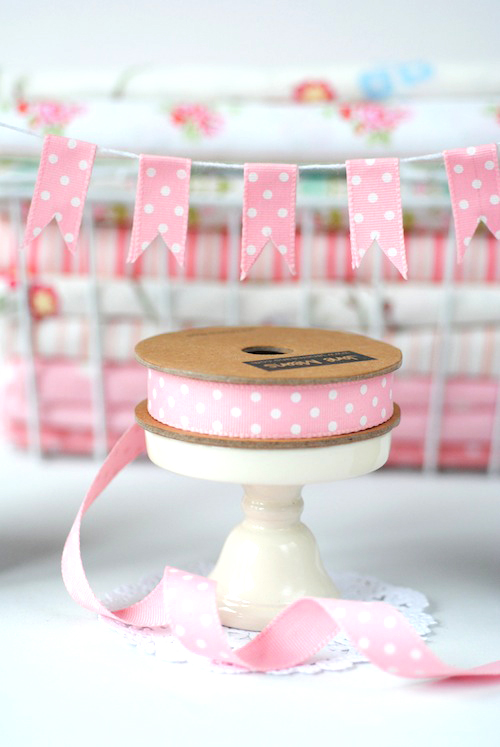 Pretty ribbons are the perfect material to make easy miniature bunting.
7. Source: We Are Scout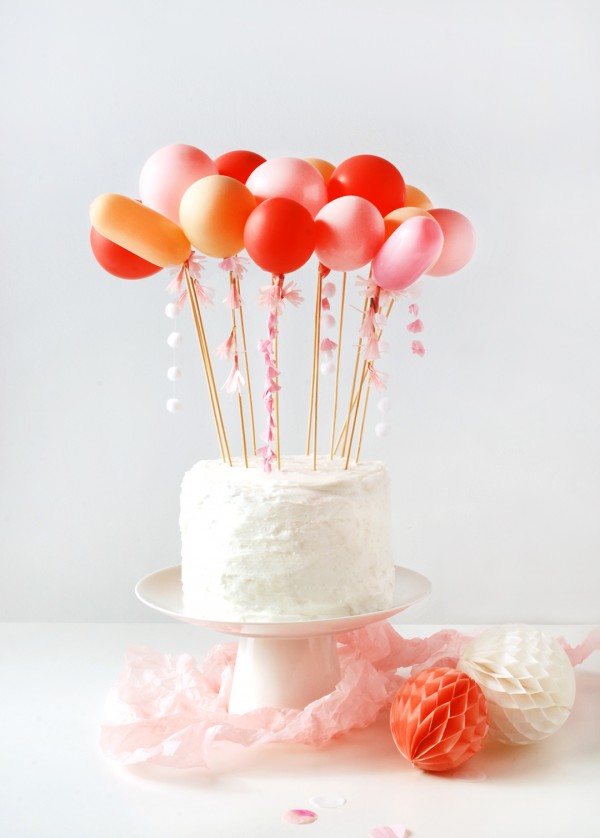 I've seen cake toppers with balloons, and they're cute, but adding the tassels makes this one AMAZING.
8. Source: Tikkido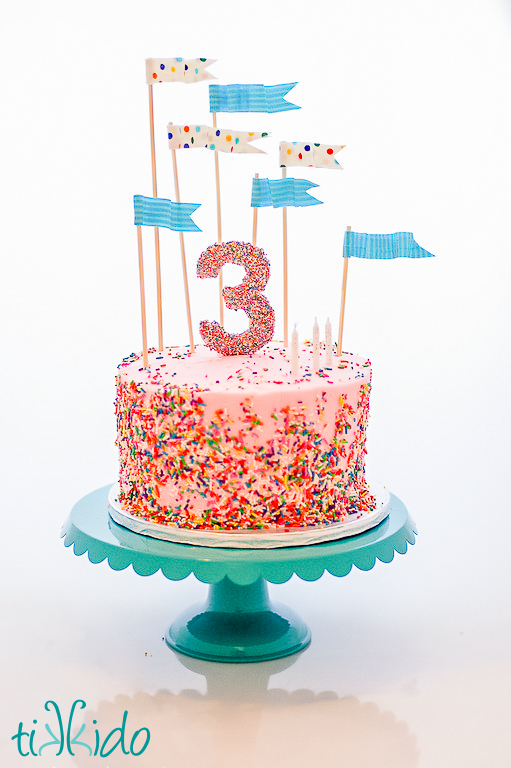 No wind necessary to make these adorable cake flags wave and fly proudly.
9. Source: The Chic Site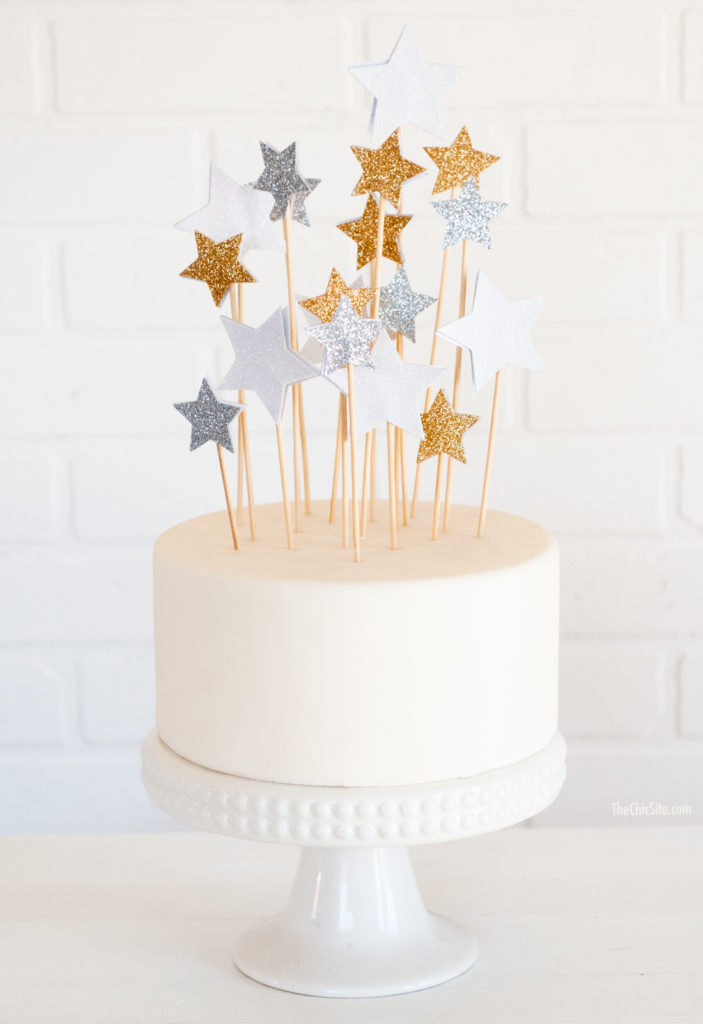 Sparkling paper stars make the easiest, quickest, most spectacular cake topper!
10. Source: The Wedding of my Dreams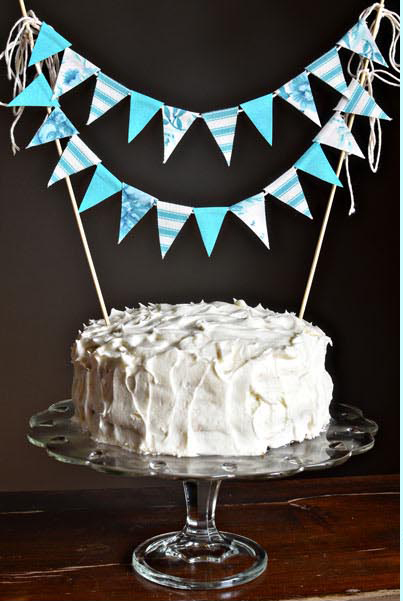 Learn how to make classic fabric cake bunting with this tutorial.
11. Source: The House that Lars Built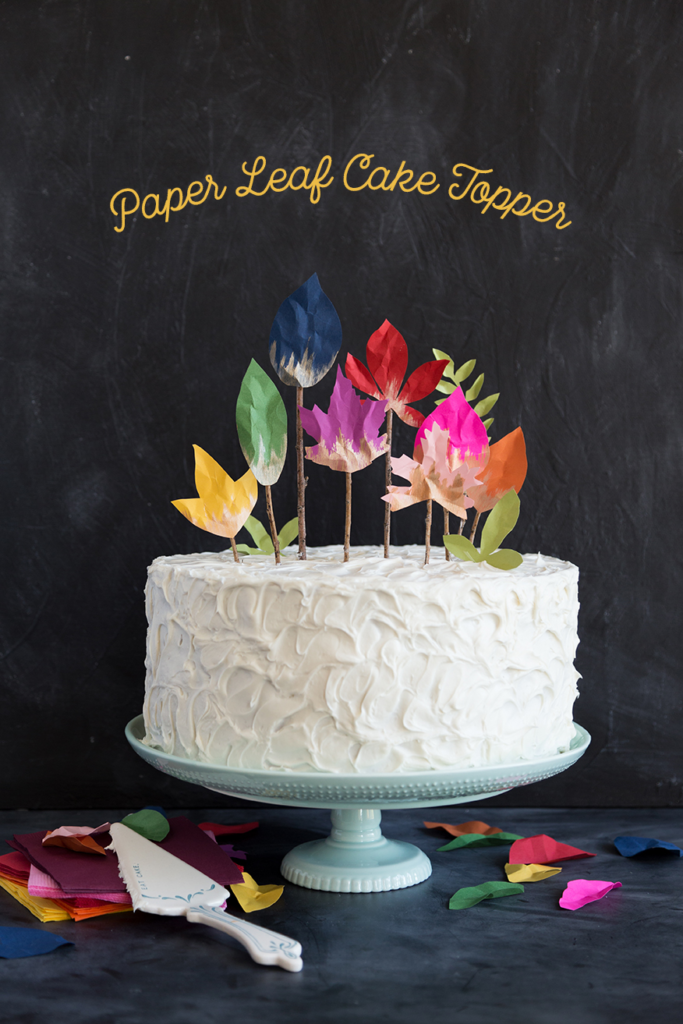 I love the vibrant jewel tones on these fall leaf paper cake toppers.
12. Source: Tikkido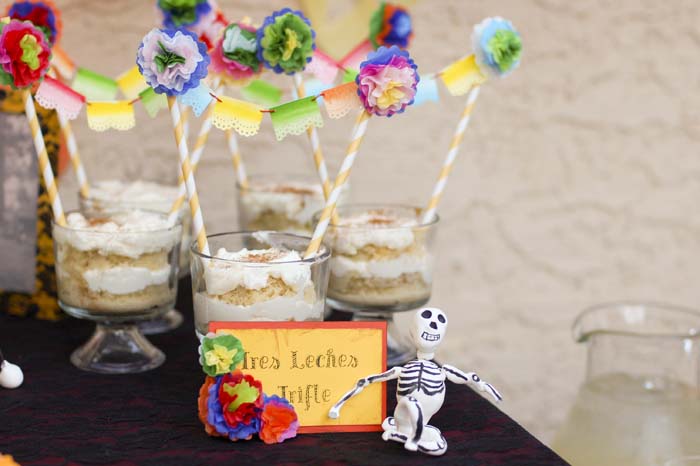 Miniature papel picado cake bunting will make any fiesta more fun.
13. Source: Tikkido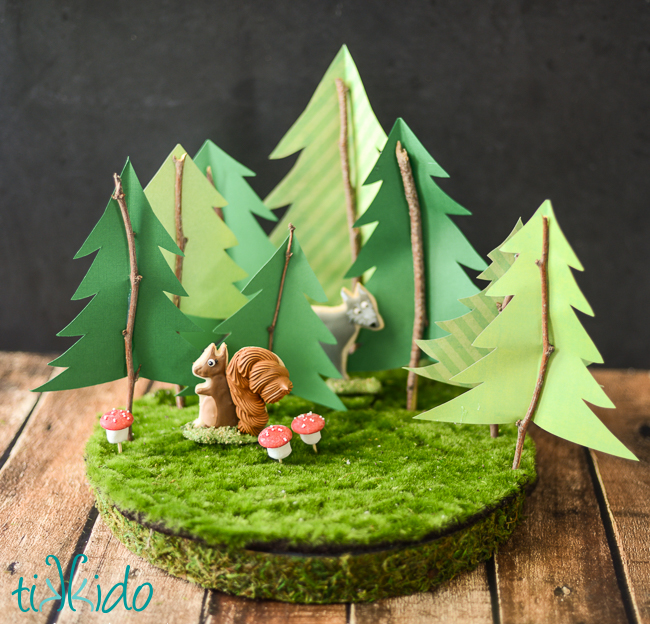 These twig and paper trees are shown on a cookie tray, but they'd make an amazing, easy cake topper for a woodland party.