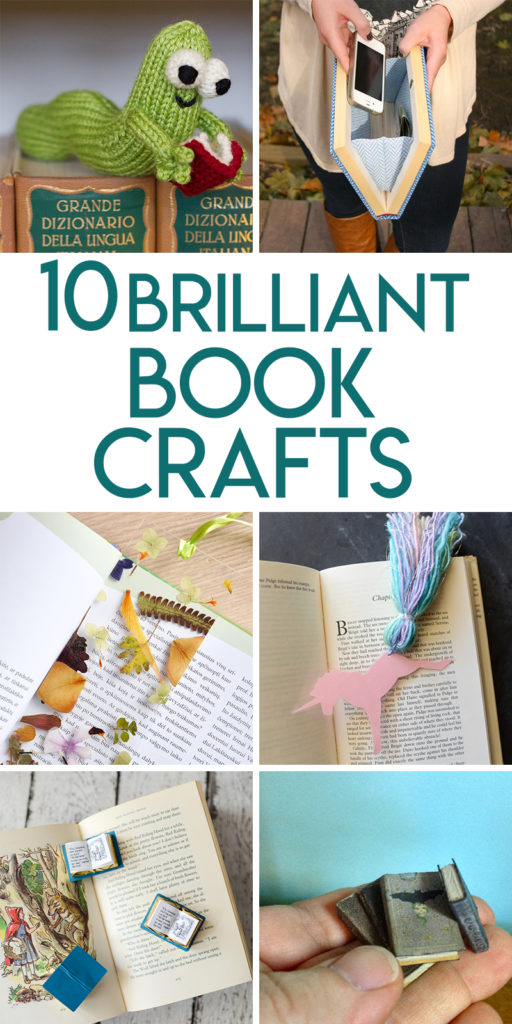 1. Source: Cheezombie on Ravelry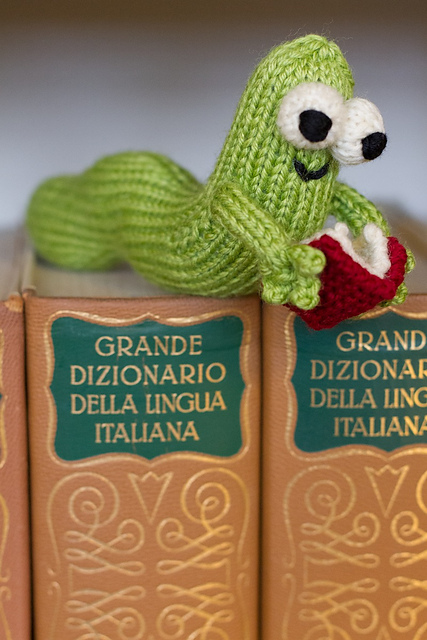 You know you want this adorable little knit bookworm to perch on your bookshelf.  I certainly do.
2. Source: The Surznick Common Room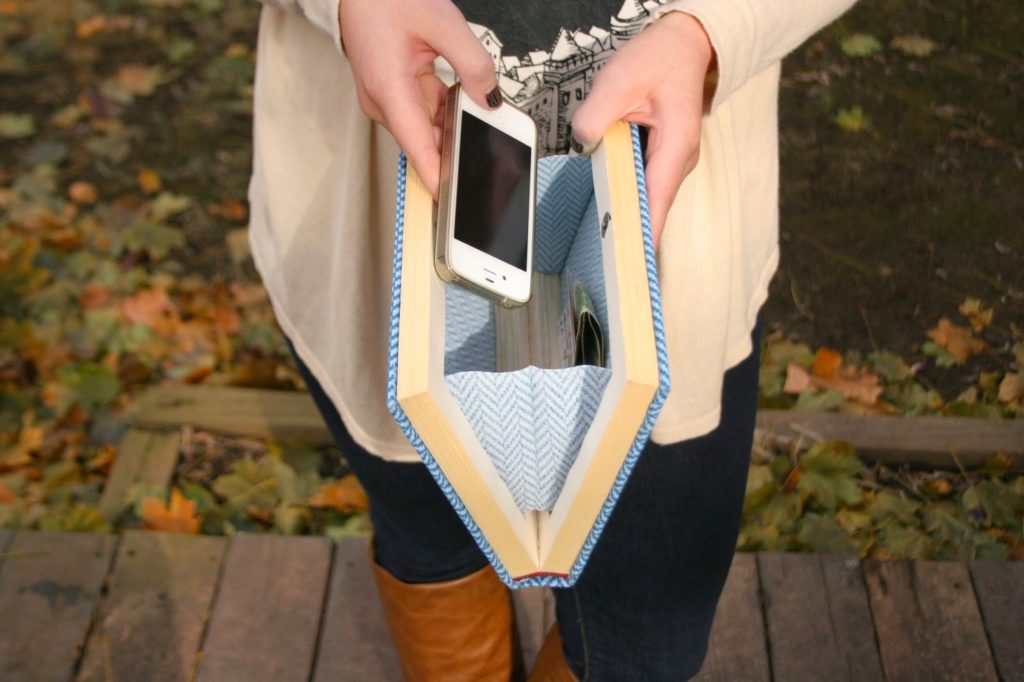 Show off your love of literature every day with this tutorial for a DIY upcycled book purse.
3. Source: Spalvotas Dryzuotas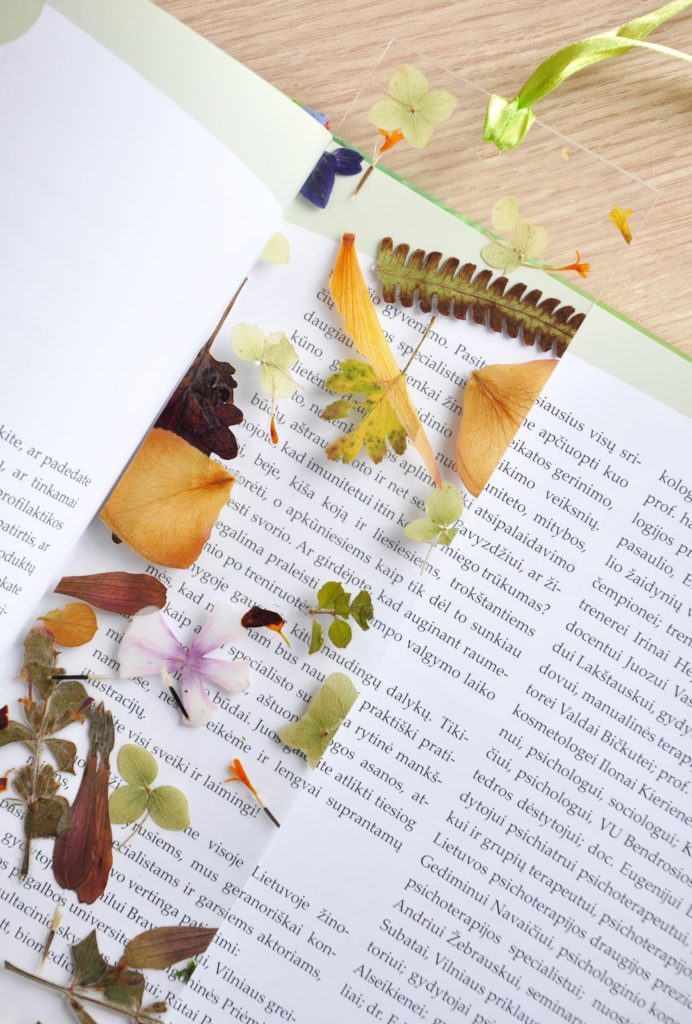 This tutorial isn't in English, and Google isn't even offering to translate it for me, but all the big, beautiful pictures will walk you through the process for making these gorgeous pressed flower bookmarks.
4. Source: Lia Griffith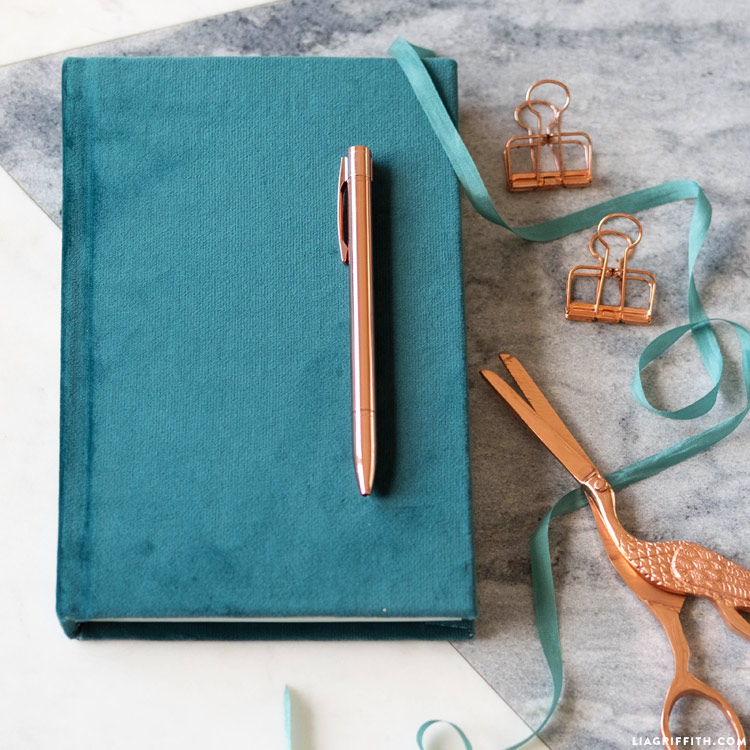 Turn a plain journal into something luxurious and spectacular with this tutorial for a velvet covered book.
5. Source: Tikkido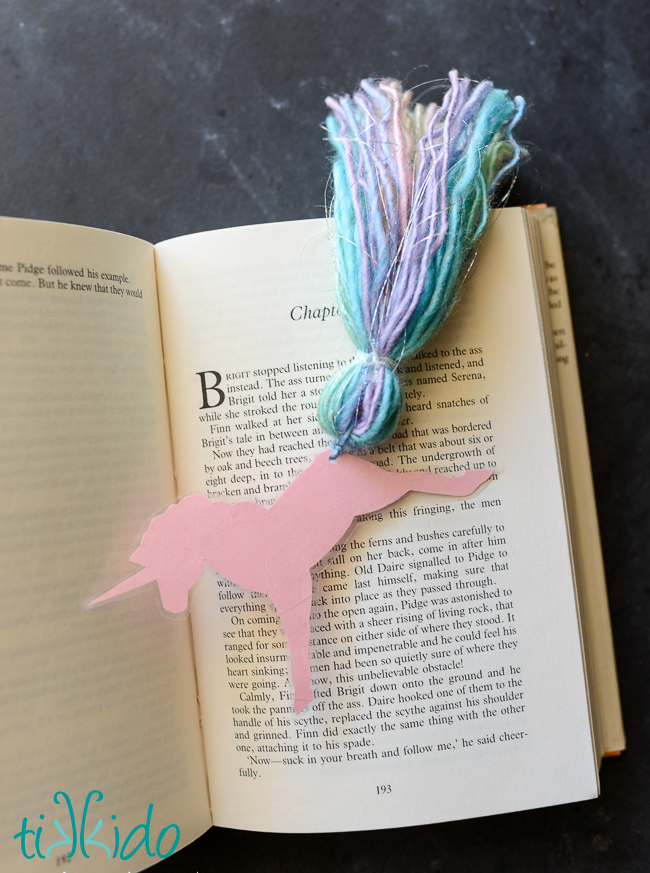 Make reading time even more magical with this easy unicorn bookmark tutorial.
6. Source: DIY Inspired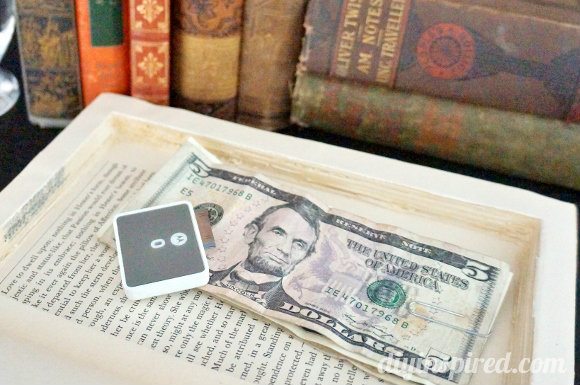 Turn a damaged book into a secret hiding place with this upcycled book tutorial.
7. Source: The Shabby Creek Cottage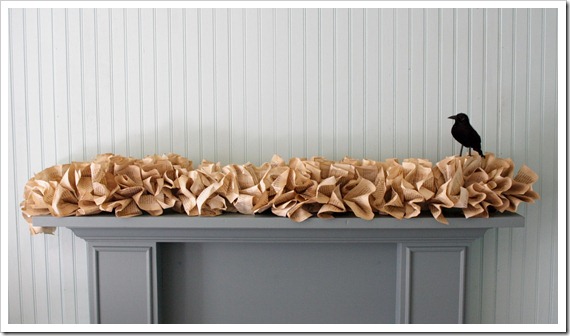 Here's another fine way to give new life to an old, damaged book: make a ruffled paper garland out of the pages.
8. Source: Bakingdom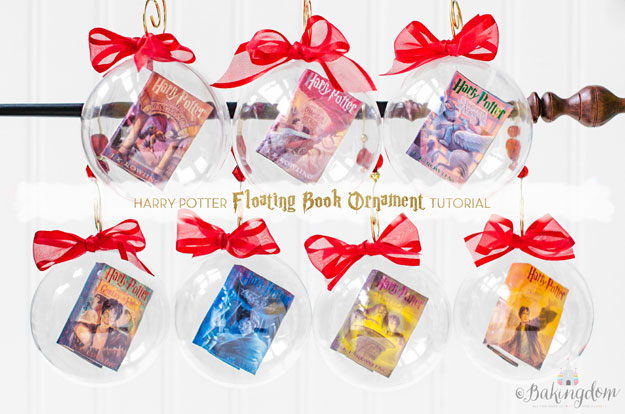 Display your love for books on your Christmas tree with thisHarry Potter floating book Christmas ornament tutorial.
9. Source: Tikkido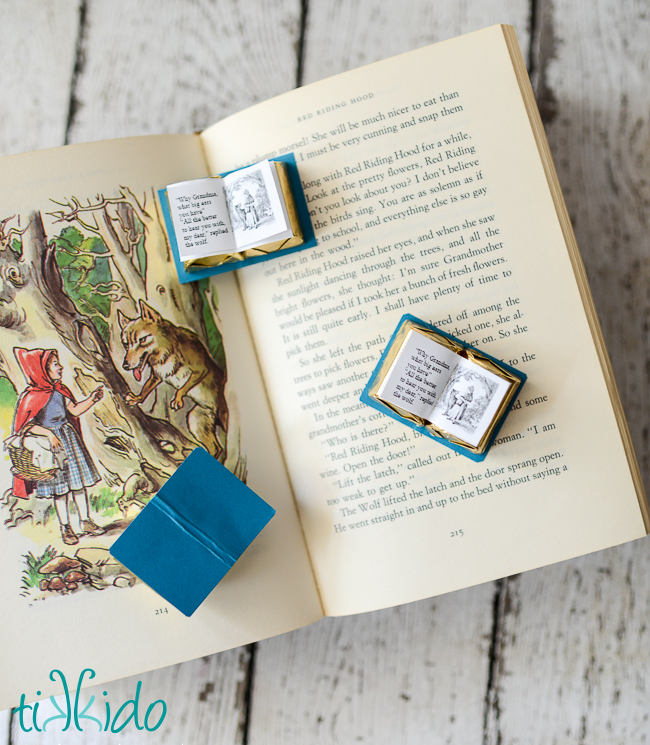 Turn chocolates into miniature book favors for a book themed birthday party.
10. Source: Dale's Dollhouse Design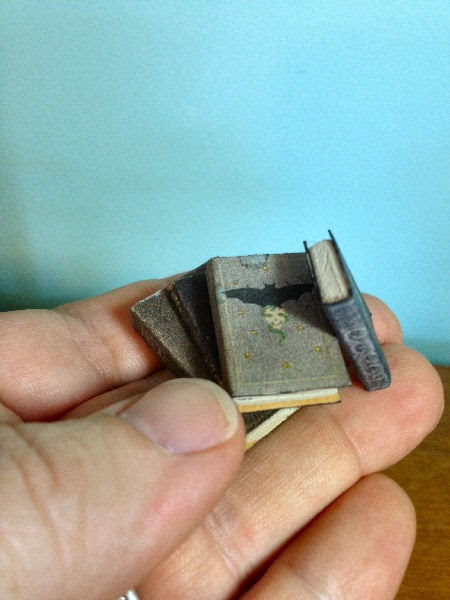 I love anything miniature, so of course I adore these tiny dollhouse books!  I want to turn one into a necklace!