Looking to make some last minute stocking stuffers and gifts?  Here are 12 bath and beauty product tutorials inspired by Christmas flavors and scents.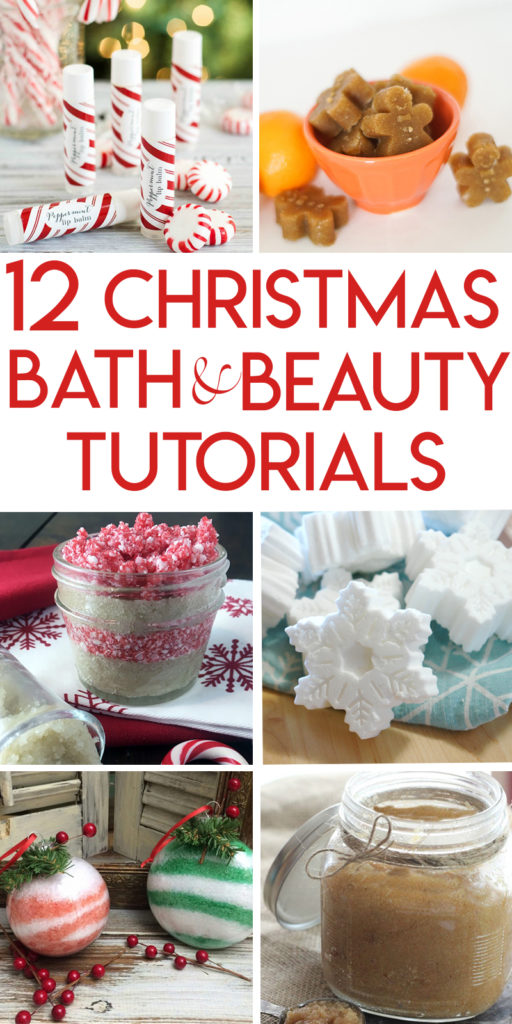 1. Source: A Pumpkin and a Princess

Lip balm is a must during dry, winter months, and this peppermint lip balm is sure to put you in the holiday spirit.
2. Source: Freebie Finding Mom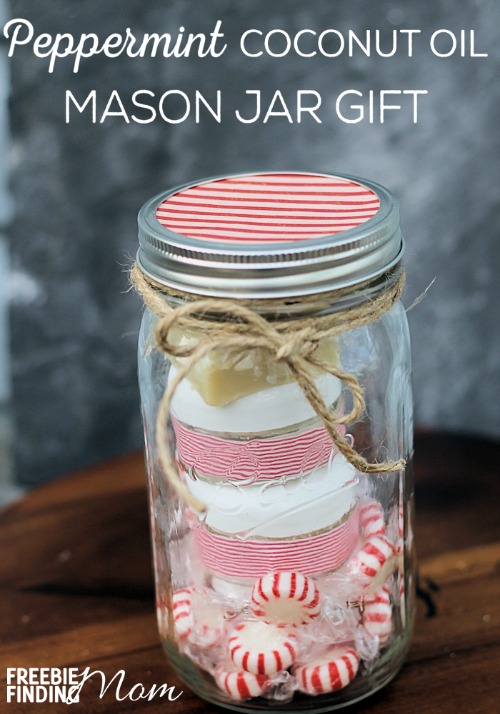 Winter means dry skin, too, but not with peppermint lotion bars!
3. Source: Retro Housewife Goes Green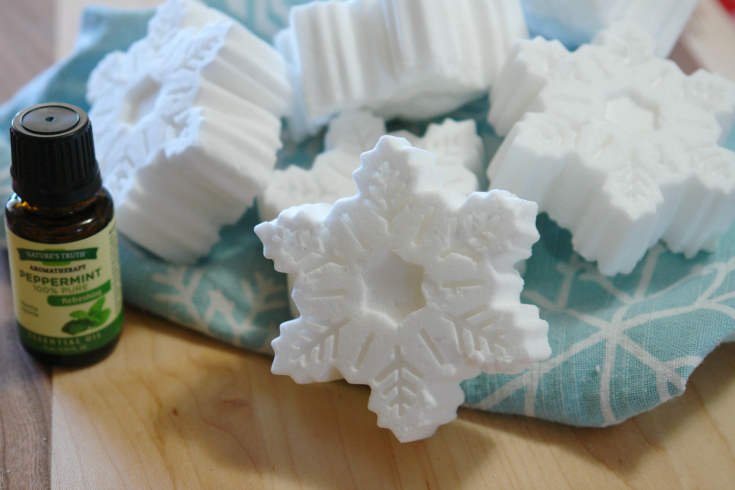 Or try making a festive, beautiful snowflake bath bomb.  I know I could use a nice soak after wrapping a ton of presents or baking gingerbread houses.
4. Source: Moms Who Save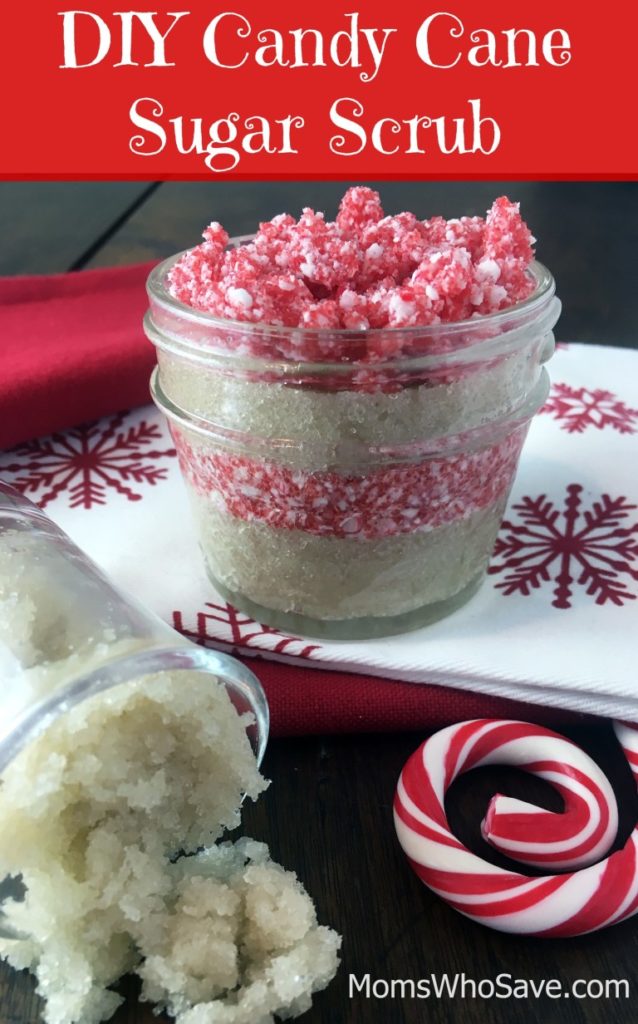 I love the stripes in this candy cane sugar scrub.
5. Source: Mixed Kreations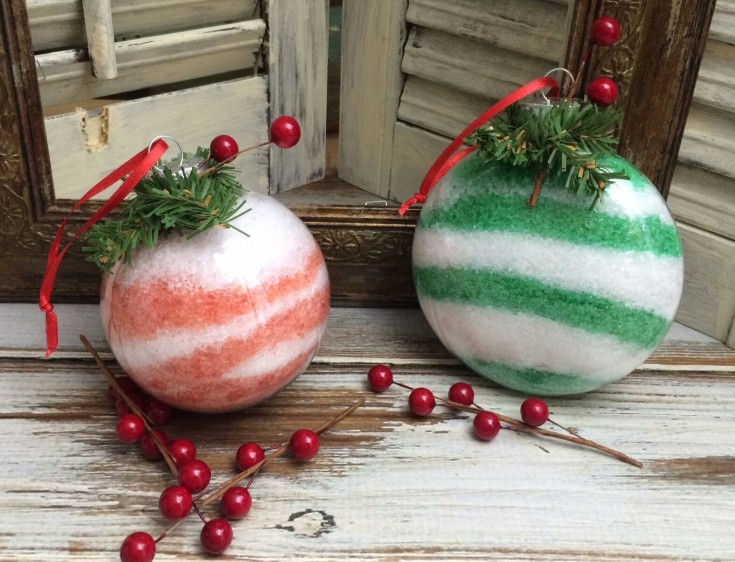 And in these Christmas ornament bath salts, too.  Filling a Christmas ornament with the bath salts is such a fun, clever way to give them as Christmas presents.
6. Source: You Brew My Tea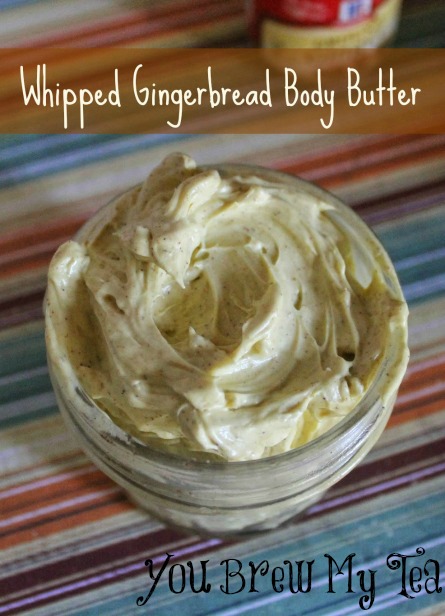 Whipped gingerbread body butter.  I wouldn't mind smelling like a Christmas bakery all day.
7. Source: Wife in Progress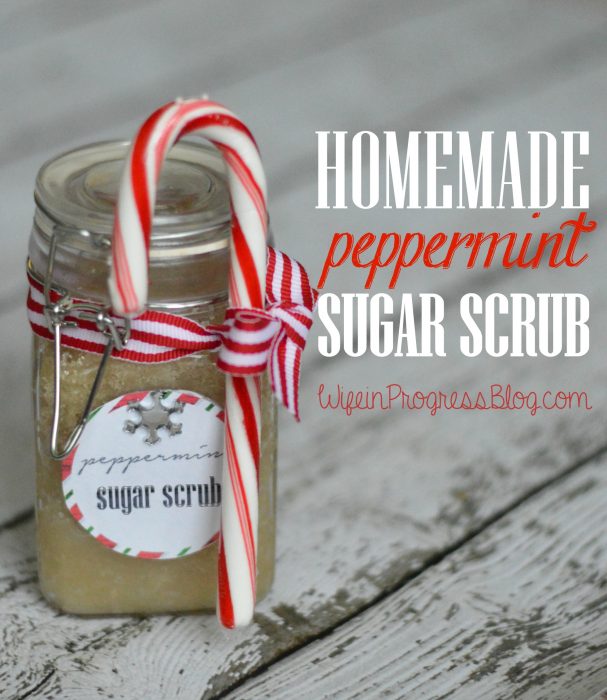 Scrub off that dry skin with peppermint sugar scrub.
8. Source: You Brew My Tea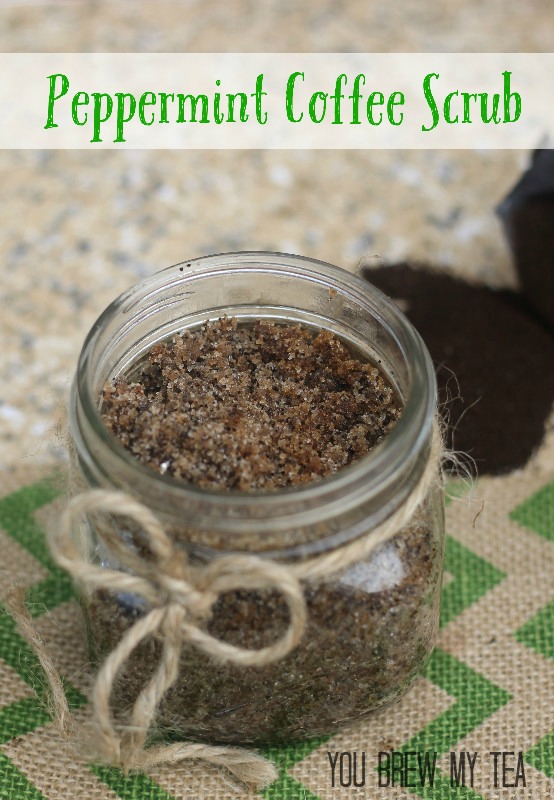 Or really wake up with peppermint coffee sugar scrub!
9. Source: Home Jobs by Mom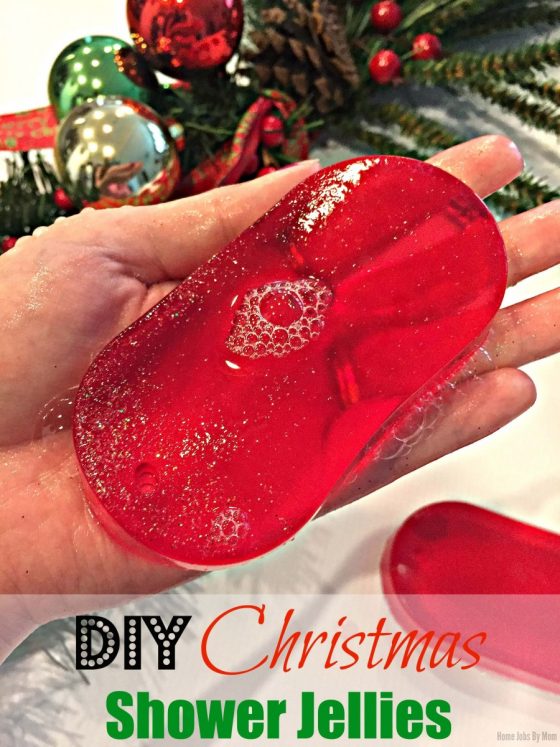 Wouldn't these jewel-like Christmas soaps look great in your guest bath?
10. Source: You Brew my Tea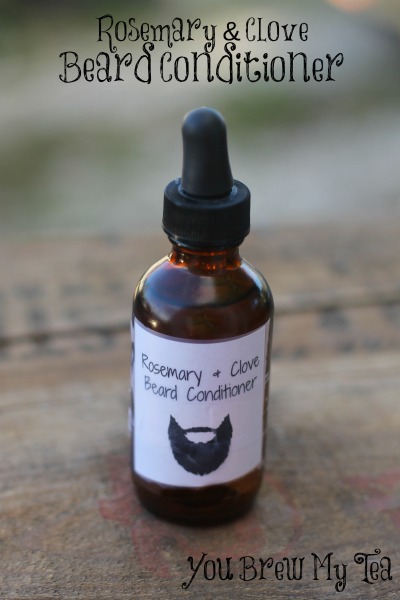 Let's not leave out the gents:  Rosemary and clove beard conditioner for them.
11. Source: Crafts Unleashed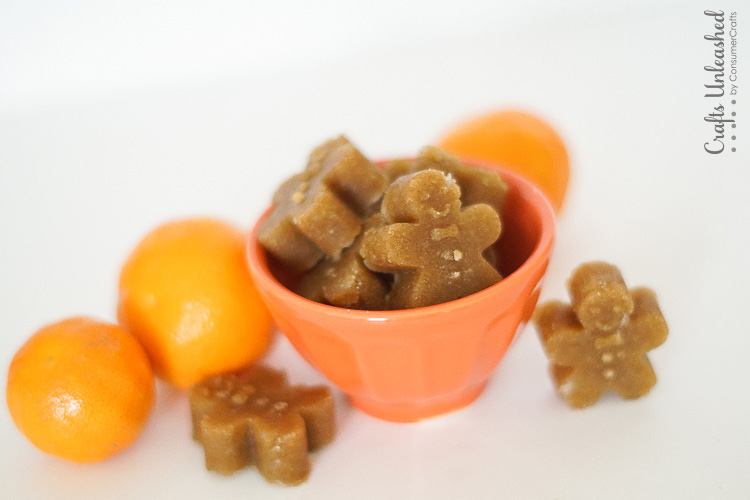 These gingerbread-orange sugar scrub men are the cutest!
12. Source: You Brew my Tea
But even easier and just as divinely scented is this gingerbread body scrub.
What are you waiting for?  Let's get crafty… and fabulous.