I love creative gift wrapping just as much as finding the perfect gift for someone.  It's part of the joy of gift giving!  (At least for me.) . If you love creative gift-giving, too, check out these 12 fabulous Christmas gift wrapping tutorials.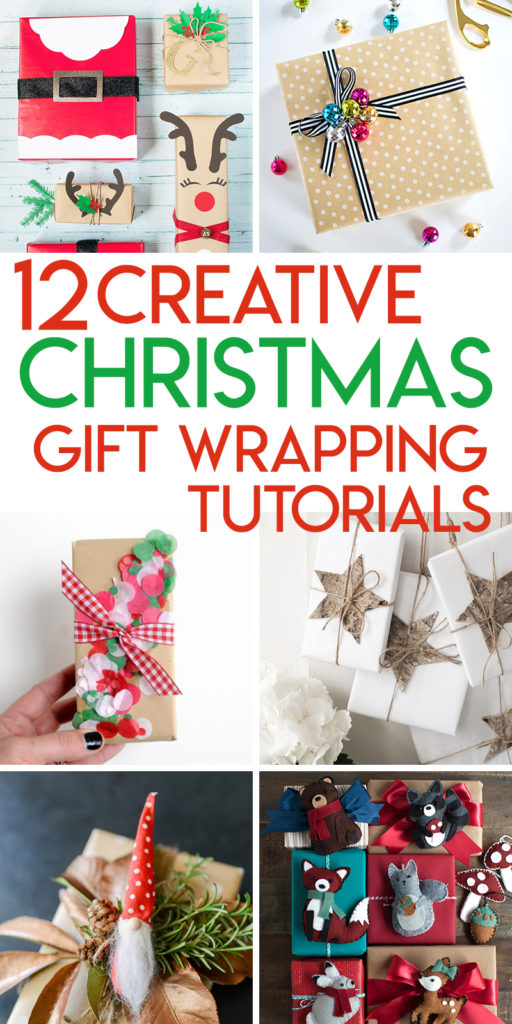 1. Source:  The House that Lars Built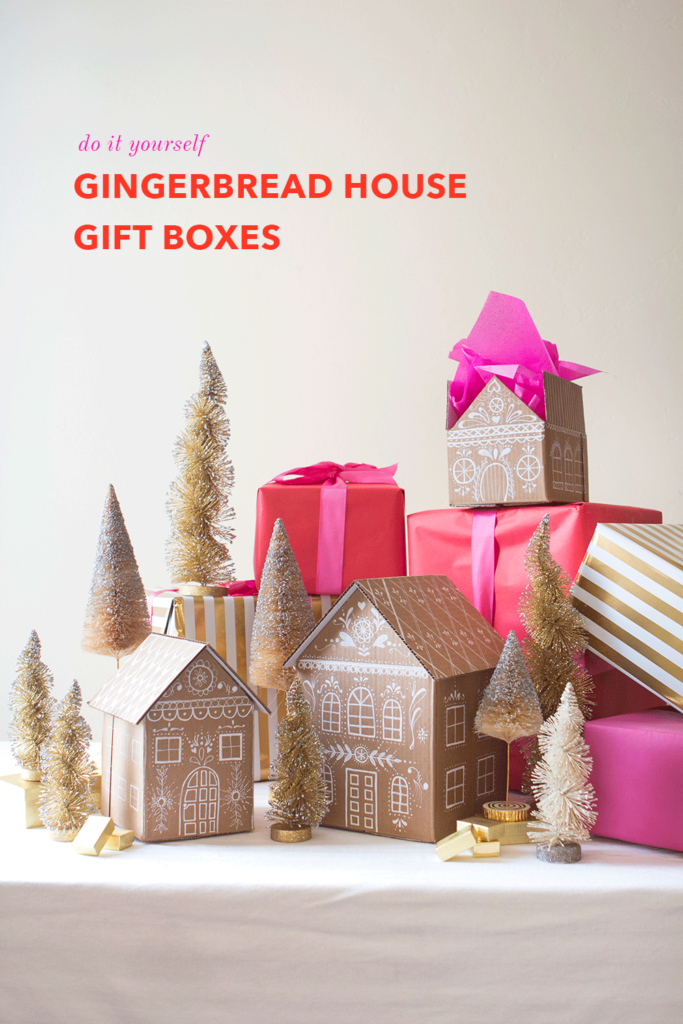 I love all things gingerbread, so I find these DIY gingerbread house gift boxes utterly irresistible.
2. Source: Tikkido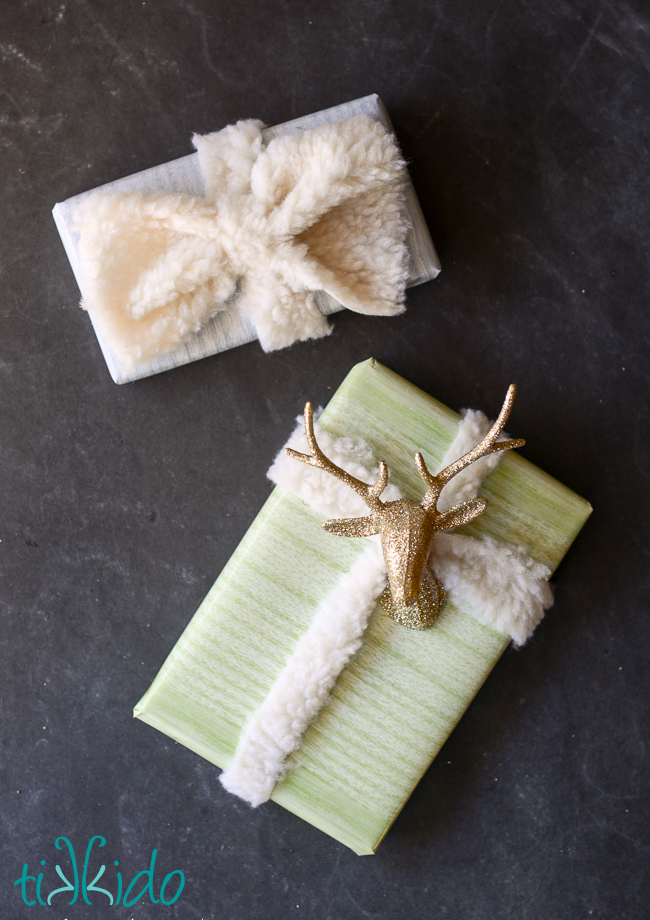 You can get the free printable gift wrapping paper in a variety of wintery colors at the link above.  Love the faux shearling fabric ribbon, too, to add to the rustic, elegant look.
3. Source: Frog Prince Paperie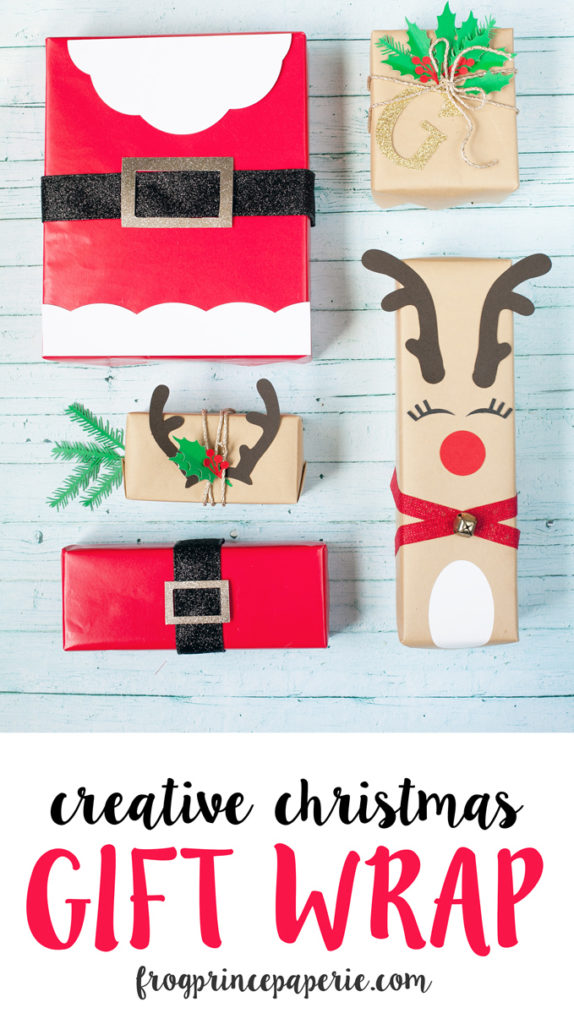 This post has a whole host of fabulous ideas for easy, creative Christmas gift wrapping using a Cricut.
4. Source: Tikkido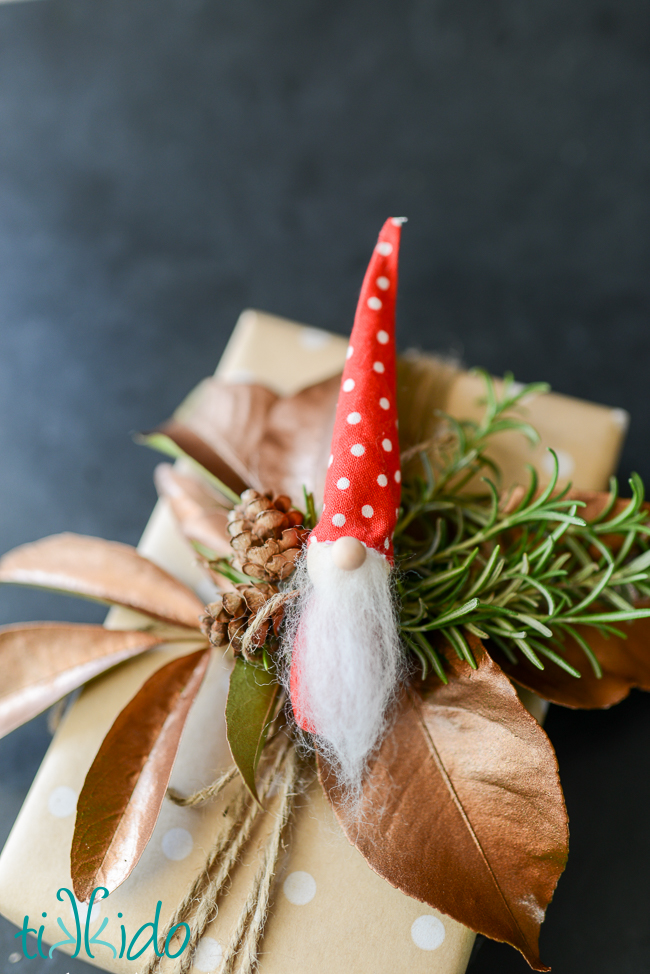 The Scandinavians are so good at this whole Christmas thing.  I love this tomte (sort of a Christmas gnome) gift topper.
5. Source: A Homemade Living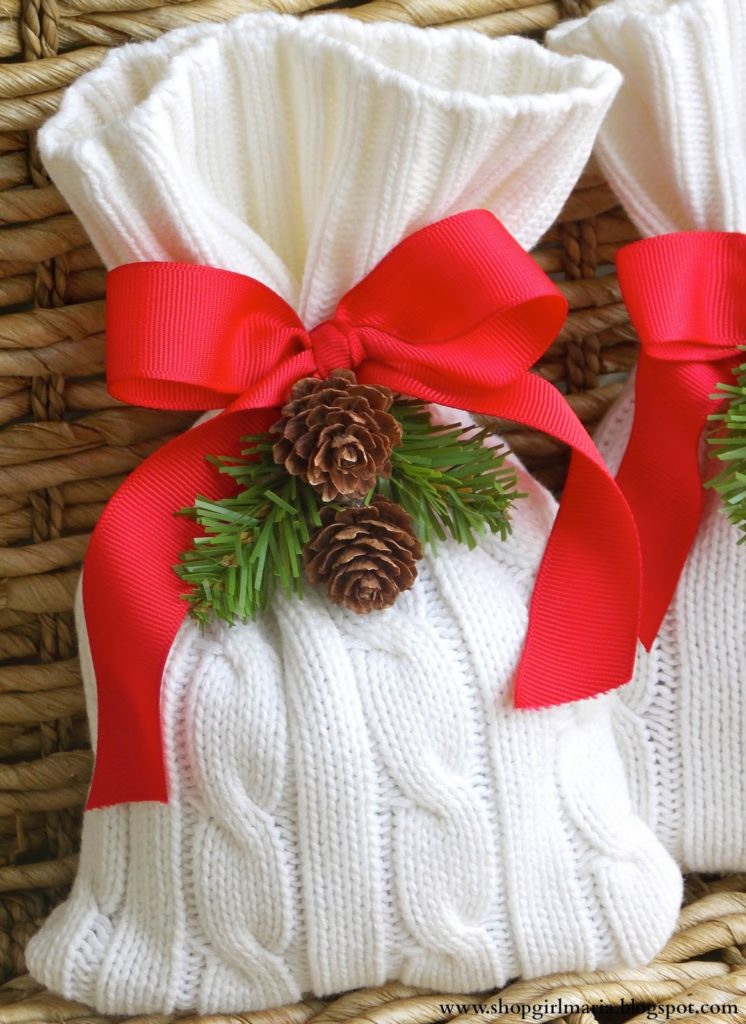 Upcycle old sweater sleeves into charming Christmas gift bags with this tutorial.
6. Source: Tikkido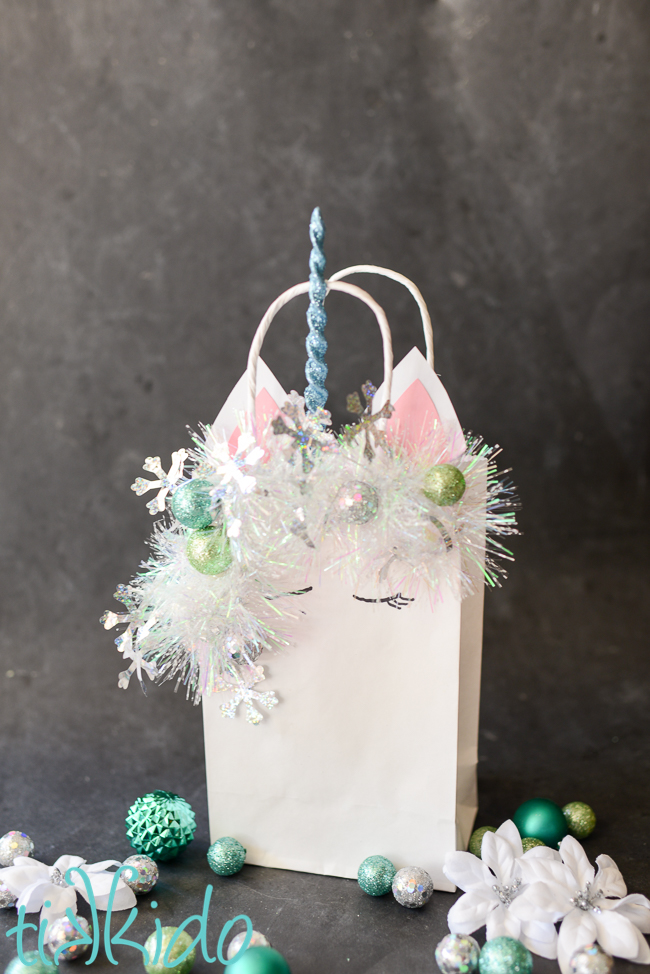 Unicorns for Christmas?  Heck, yeah!  Make this easy DIY Christmas unicorn gift bag.
7. Source: Make and Do Crew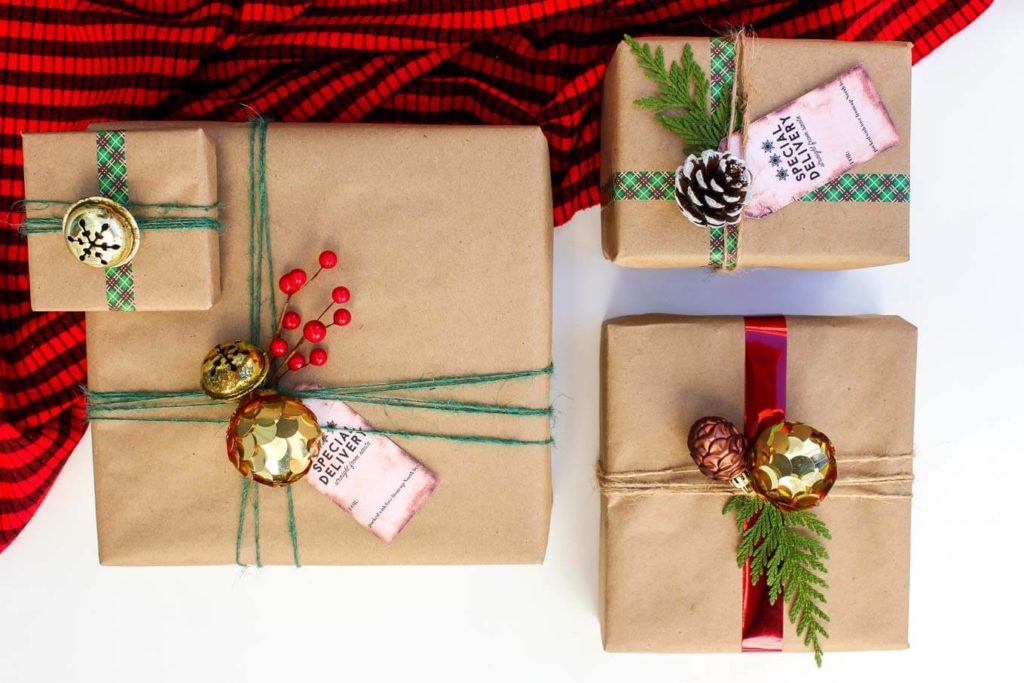 Creative, beautiful gift wrapping doesn't have to cost a lot, or take a lot of time.  Check out these ideas using dollar store materials.
8. Source: Pippa Jameson Interiors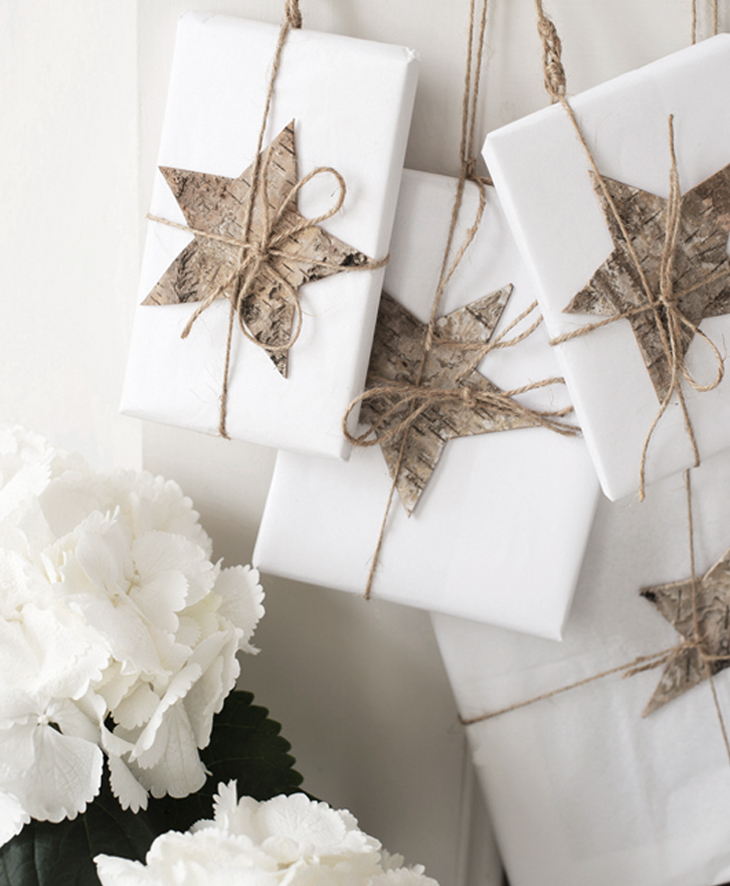 These birch bark gift tags and gift toppers make te most gorgeous rustic, elegant design.
9. Source:  Frog Prince Paperie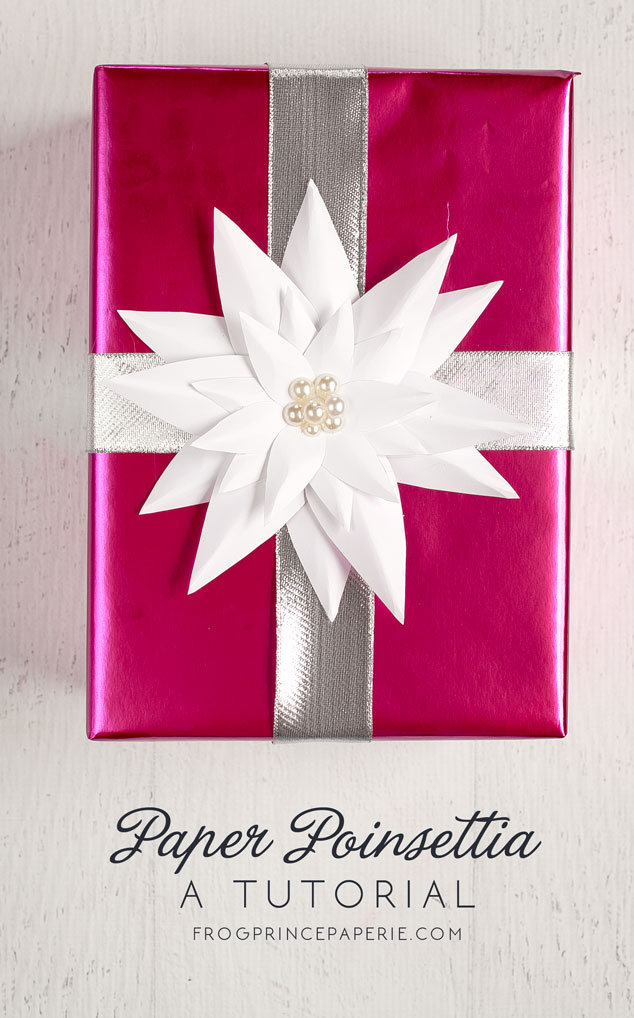 Make your own Christmas poinsettia gift topper with this tutorial.  It's made out of paper!
10. Source: Mod Podge Rocks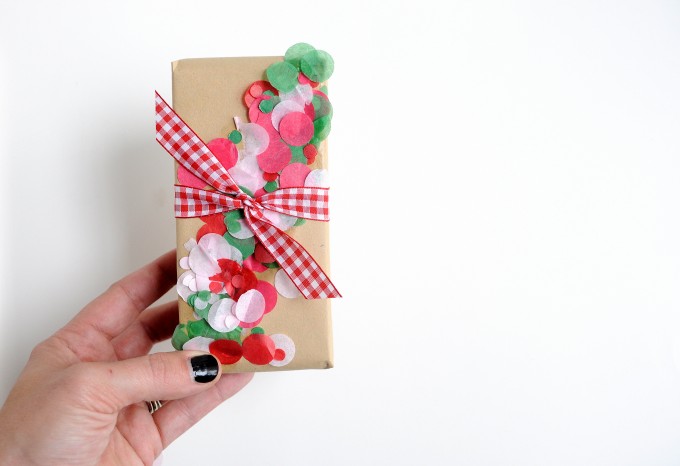 Here's paper used to wrap a Christmas gift in an entirely fresh and fun way: with a smattering of confetti in Christmas colors.
11. Source: Homeyohmy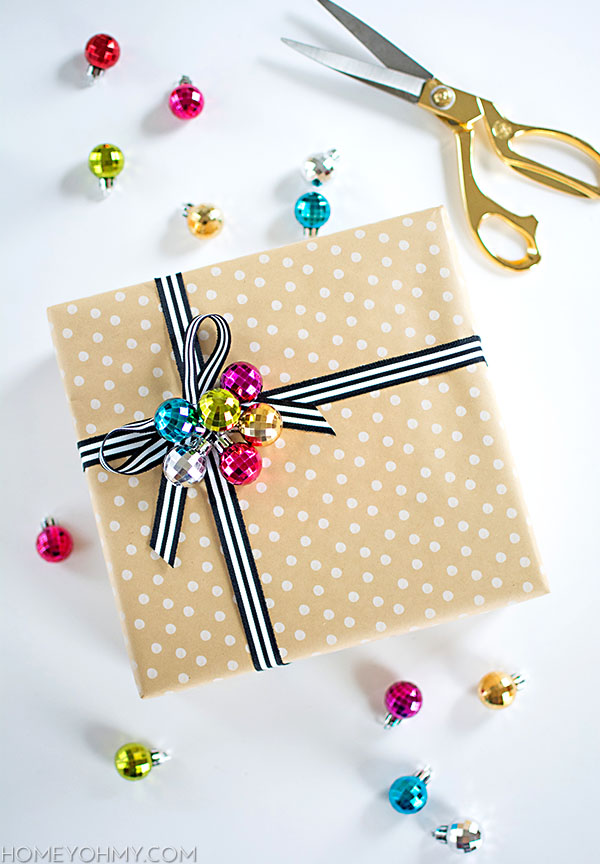 Use small Christmas ornaments and a striking bow to make your Christmas gift really shine.
12. Source: Lia Griffith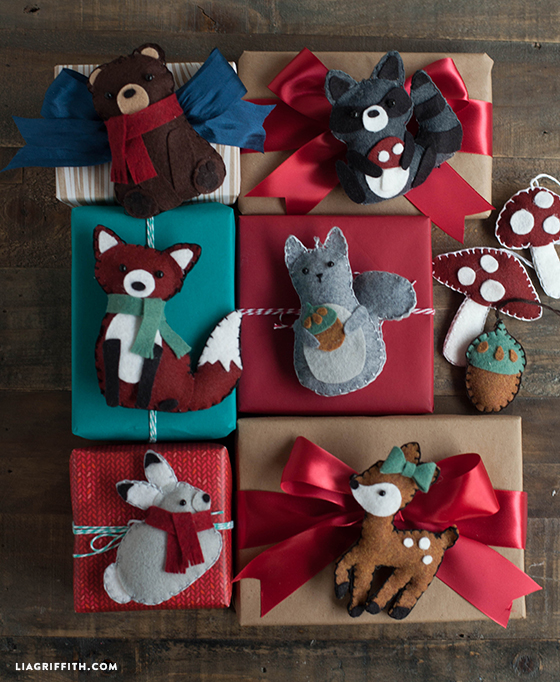 These darling felt woodland animal gift toppers double as a second present, a Christmas ornament.