Feeling extra crafty this holiday season?  Why not make your own Christmas cards?  Here are 10 tutorials and ideas to get you started.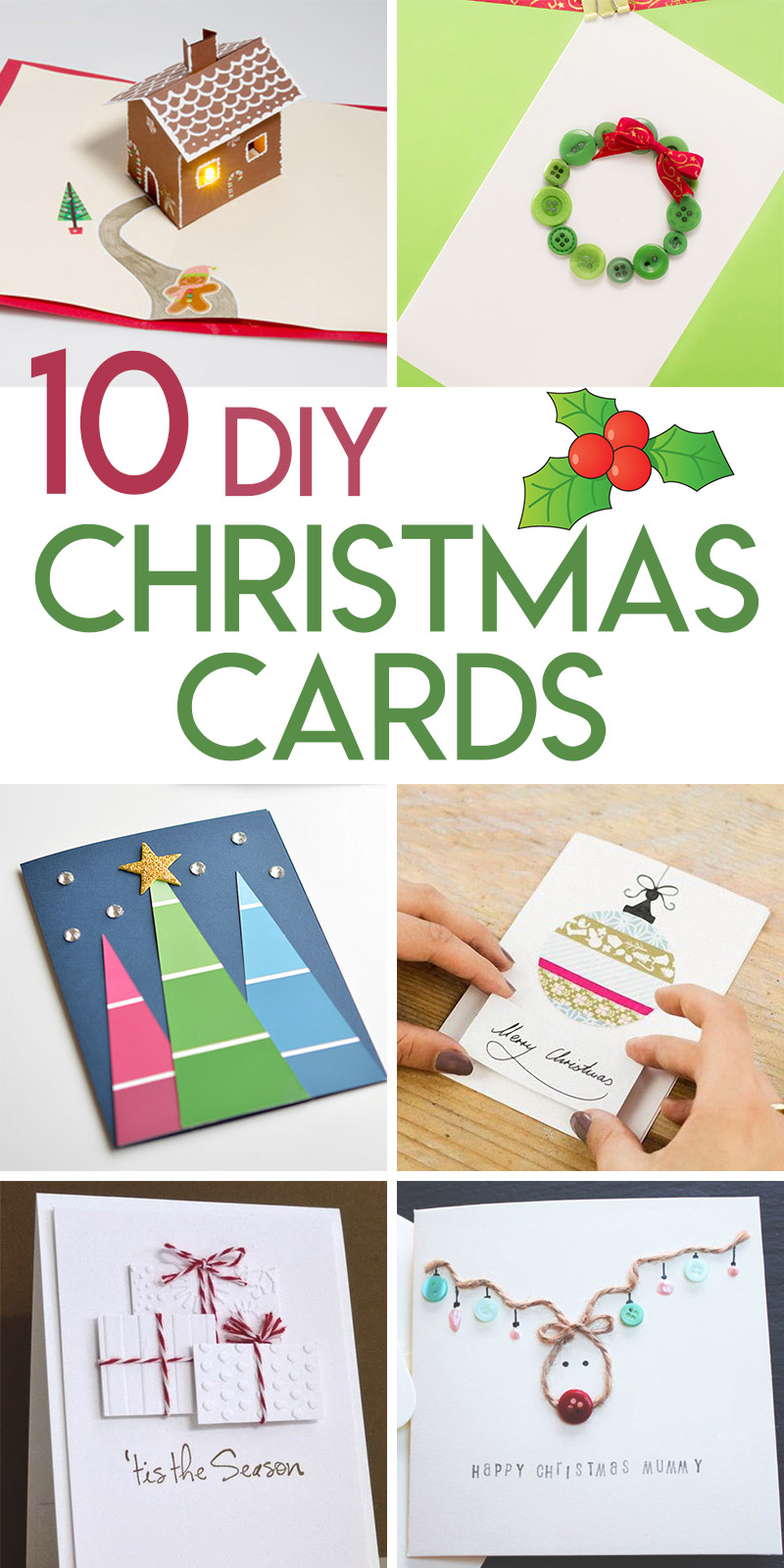 1. Source: Spark Fun
Not only is this a pop up gingerbread house, but it LIGHTS UP!  Full tutorial, including all the details on using the LED lights in the link above.
2. Source: Frenchie Stamps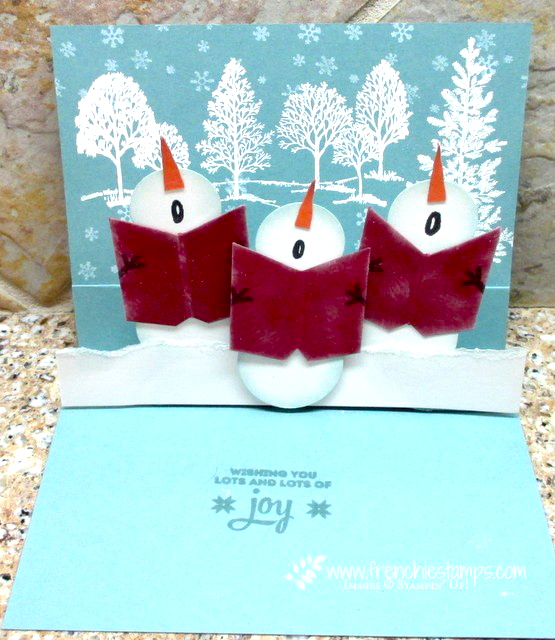 I always love a good pop up card, and this chorus of singing snowmen is just darling.
3. Source: DK Books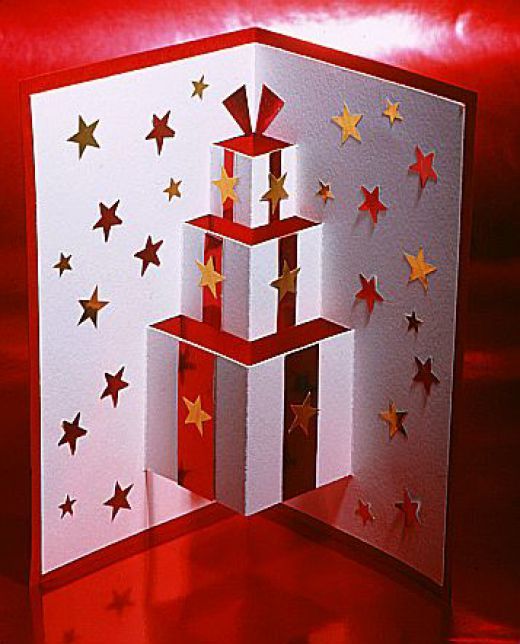 The link above is a video tutorial for an easy stack of presents pop up Christmas card.
4. Source: Northstory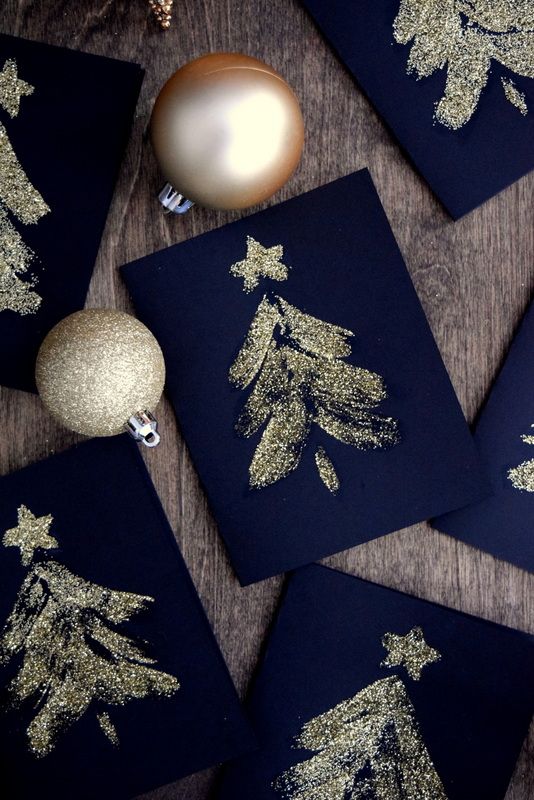 These glittery Christmas tree Christmas cards are so elegant, and take only a few minutes to make.
5. Source: Dotty Rainbows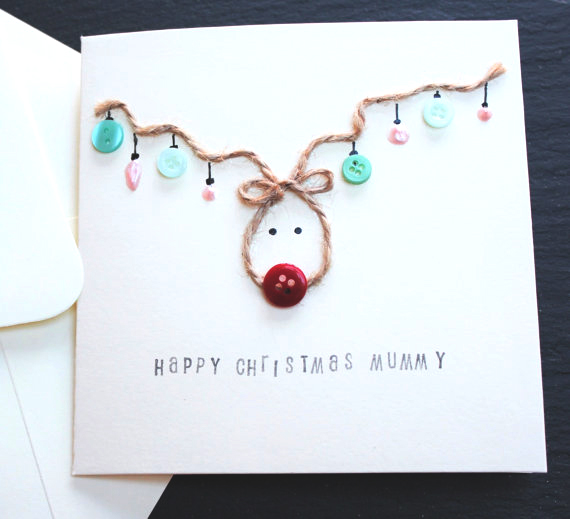 This is actually an etsy link, but it's a great inspiration for an easy DIY Christmas card.
6. Source: One Little Project at a Time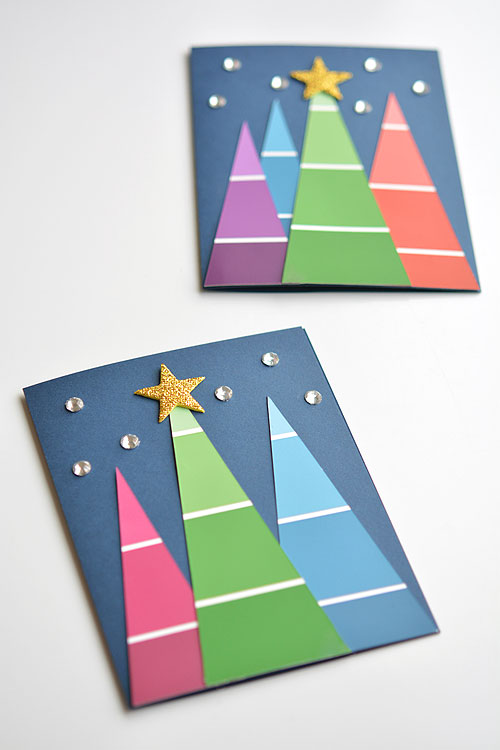 Another simple but striking Christmas card tutorial–this one with colorful paint chip Christmas trees.
7. Source: Stamping with Loll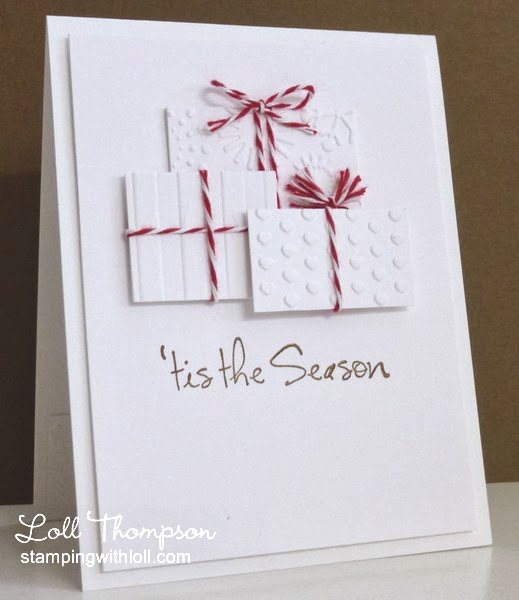 I love the monochromatic, textured elements of this simple Christmas card.
8. Source: DIY With Love, Dawanda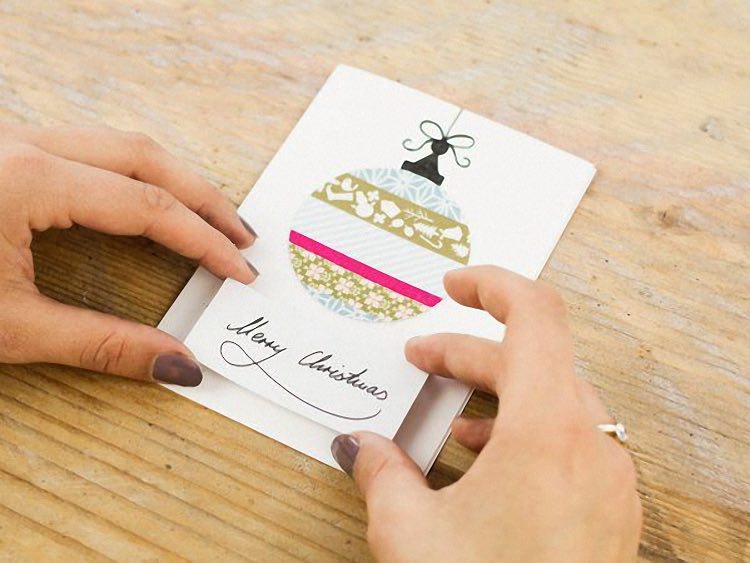 washi tape and a paper punch are all you need to make this lovely, simple Christmas card.
9. Source: Ingrid Nilsen

Check out the link for the video tutorial to make this darling button ornament Christmas card.
10. Source: Hopeful Honey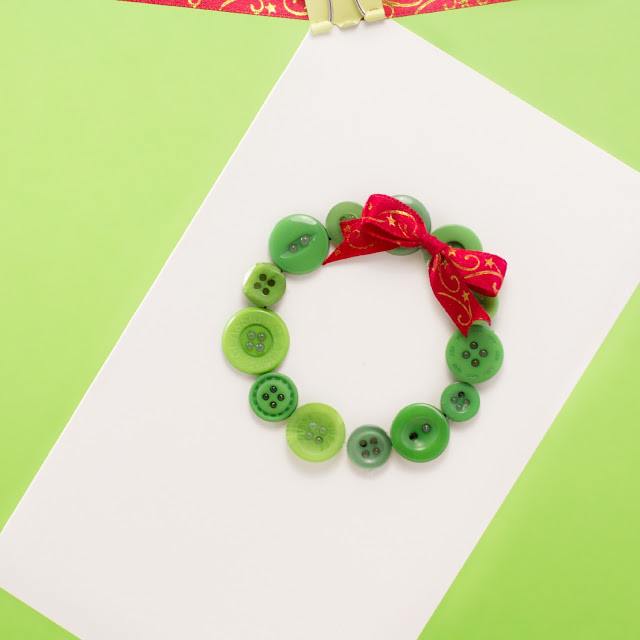 Buttons are used to make this darling Christmas wreath Christmas card.  How simple and lovely.